Open Access This article is
freely available
re-usable
Article
Solutions to the Sub-Optimality and Stability Issues of Recursive Pole and Zero Distribution Algorithms for the Approximation of Fractional Order Models
IMS-UMR 5218 CNRS Laboratory, Bordeaux University, 33405 Talence CEDEX, France
Received: 31 May 2018 / Accepted: 28 June 2018 / Published: 12 July 2018
Abstract
:
This paper analyses algorithms currently found in the literature for the approximation of fractional order models and based on recursive pole and zero distributions. The analysis focuses on the sub-optimality of the approximations obtained and stability issues that may appear after approximation depending on the pole location of the initial fractional order model. Solutions are proposed to reduce this sub-optimality and to avoid stability issues.
Keywords:
fractional order system; fractional differentiation; pole and zero recursive distribution approximation
Funding
This research received no external funding.
Conflicts of Interest
The author declares no conflict of interest.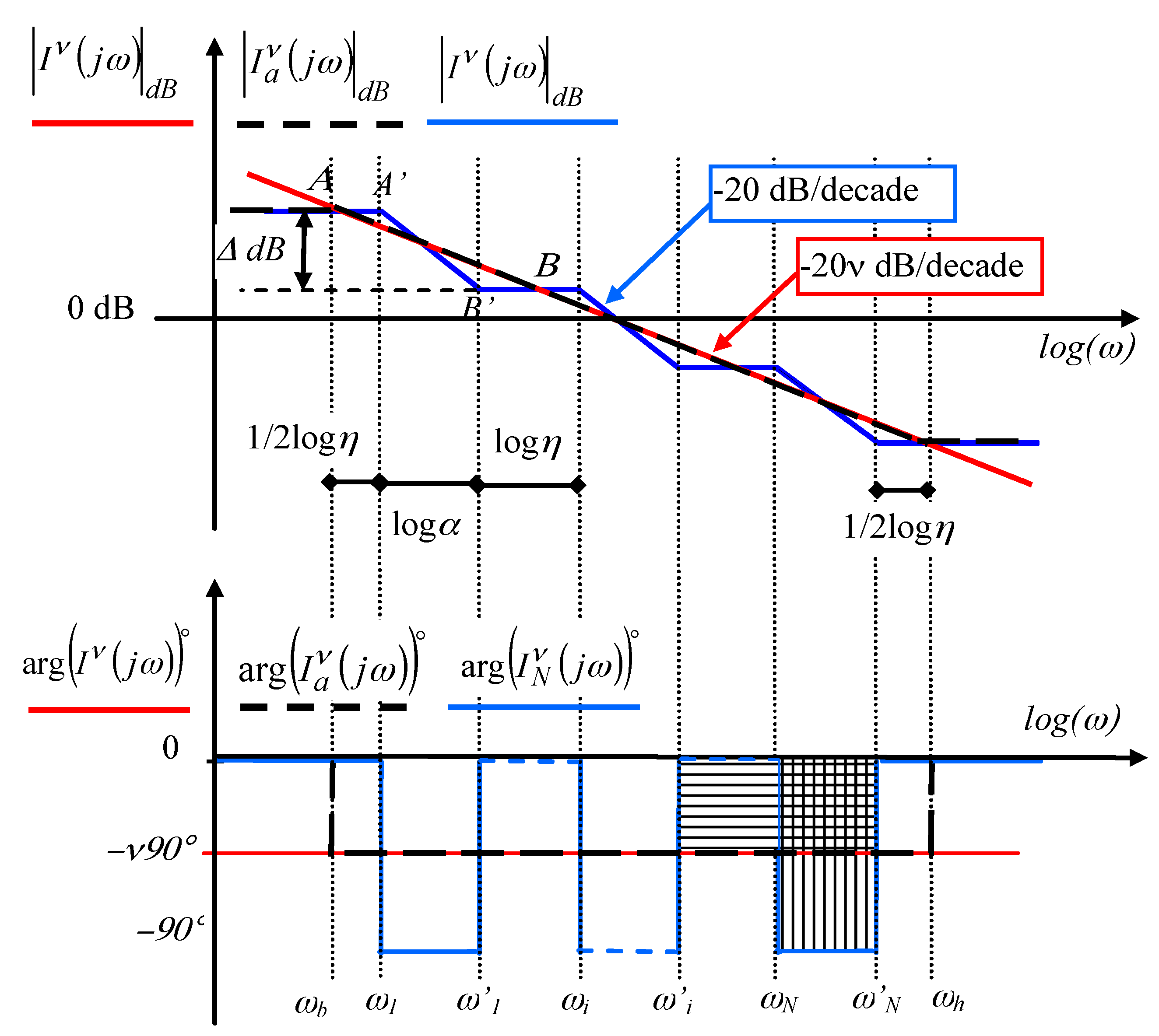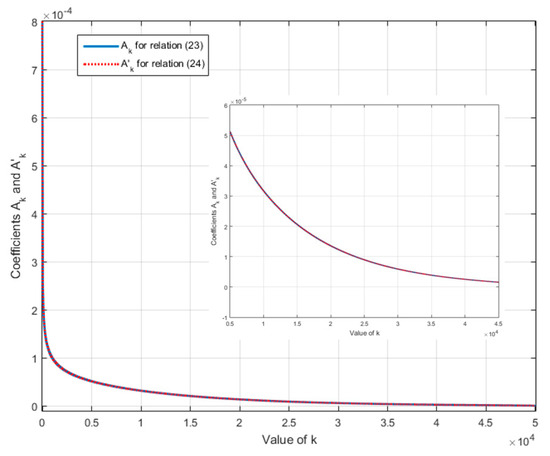 Figure 2.
Comparison of coefficients
A
′
k
in relation (25) which tends towards coefficients
Ak
in (24) and zoom inside the figure.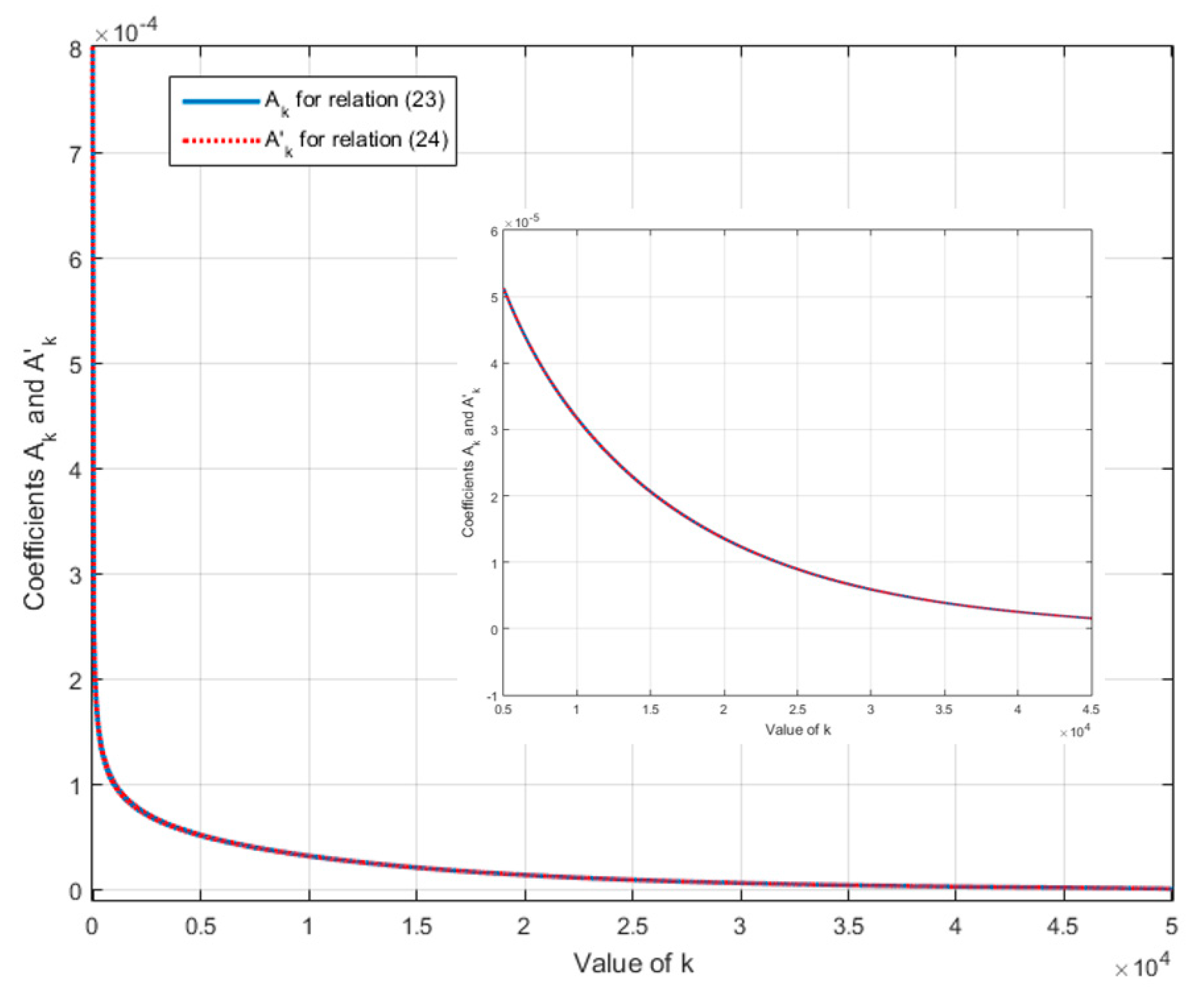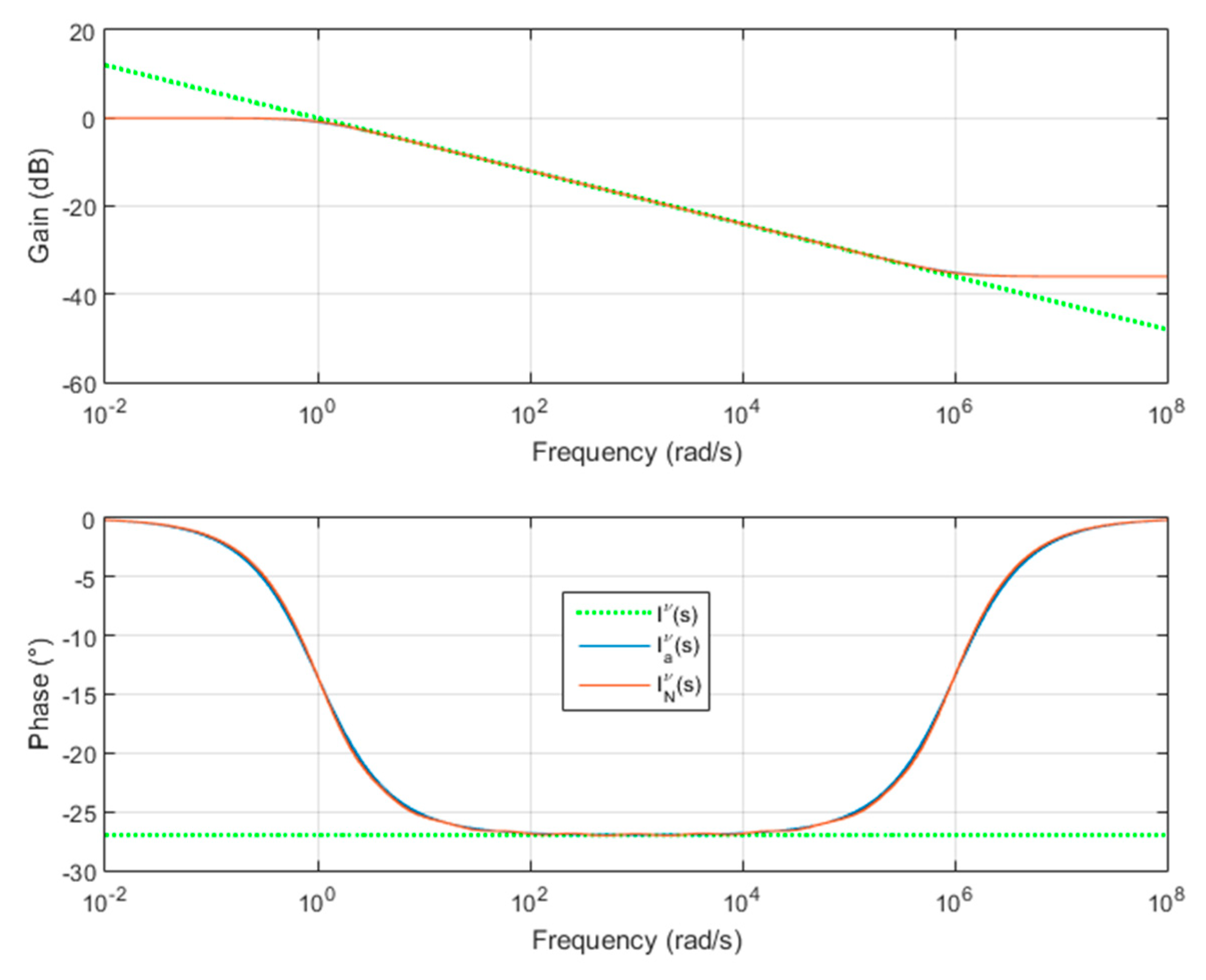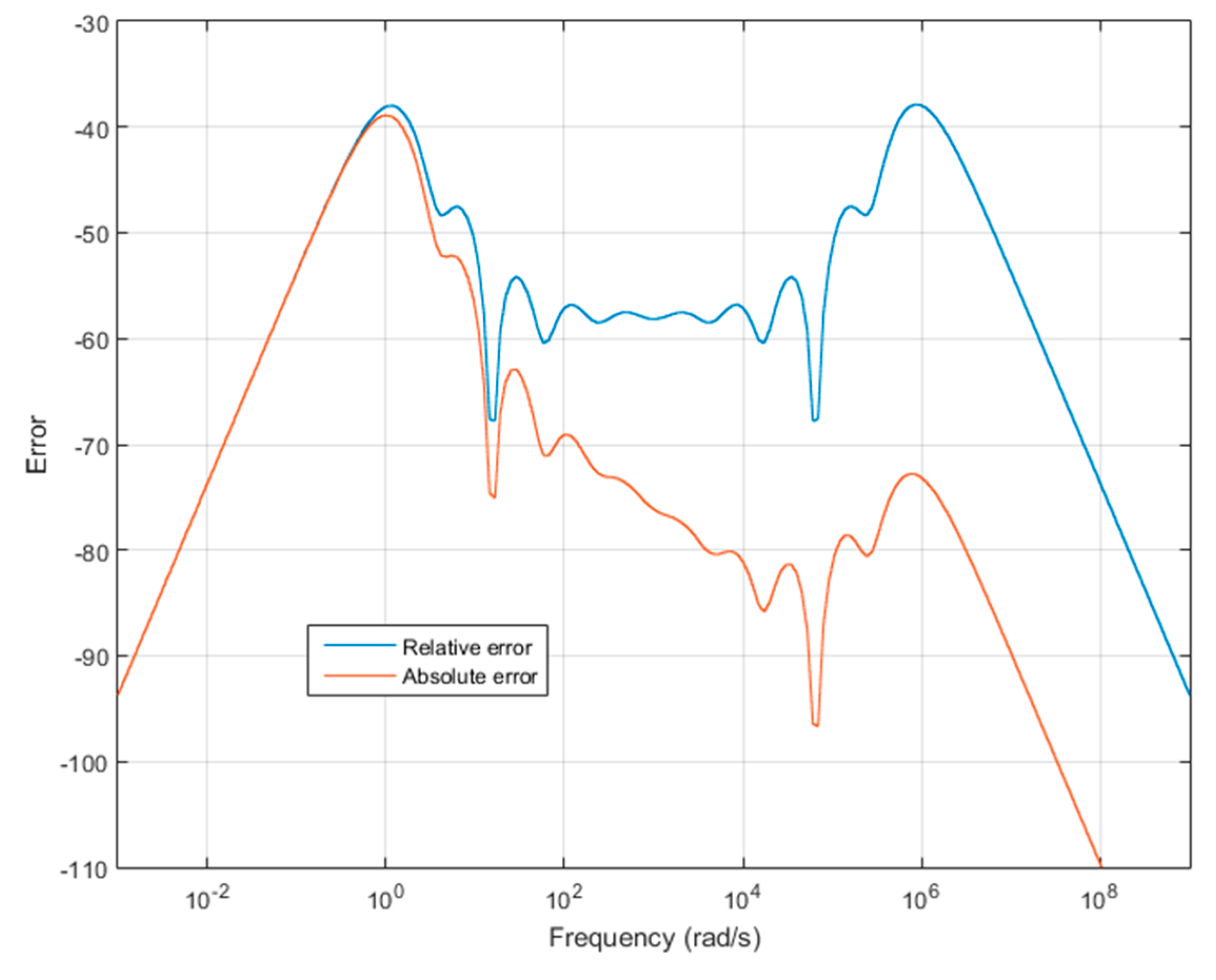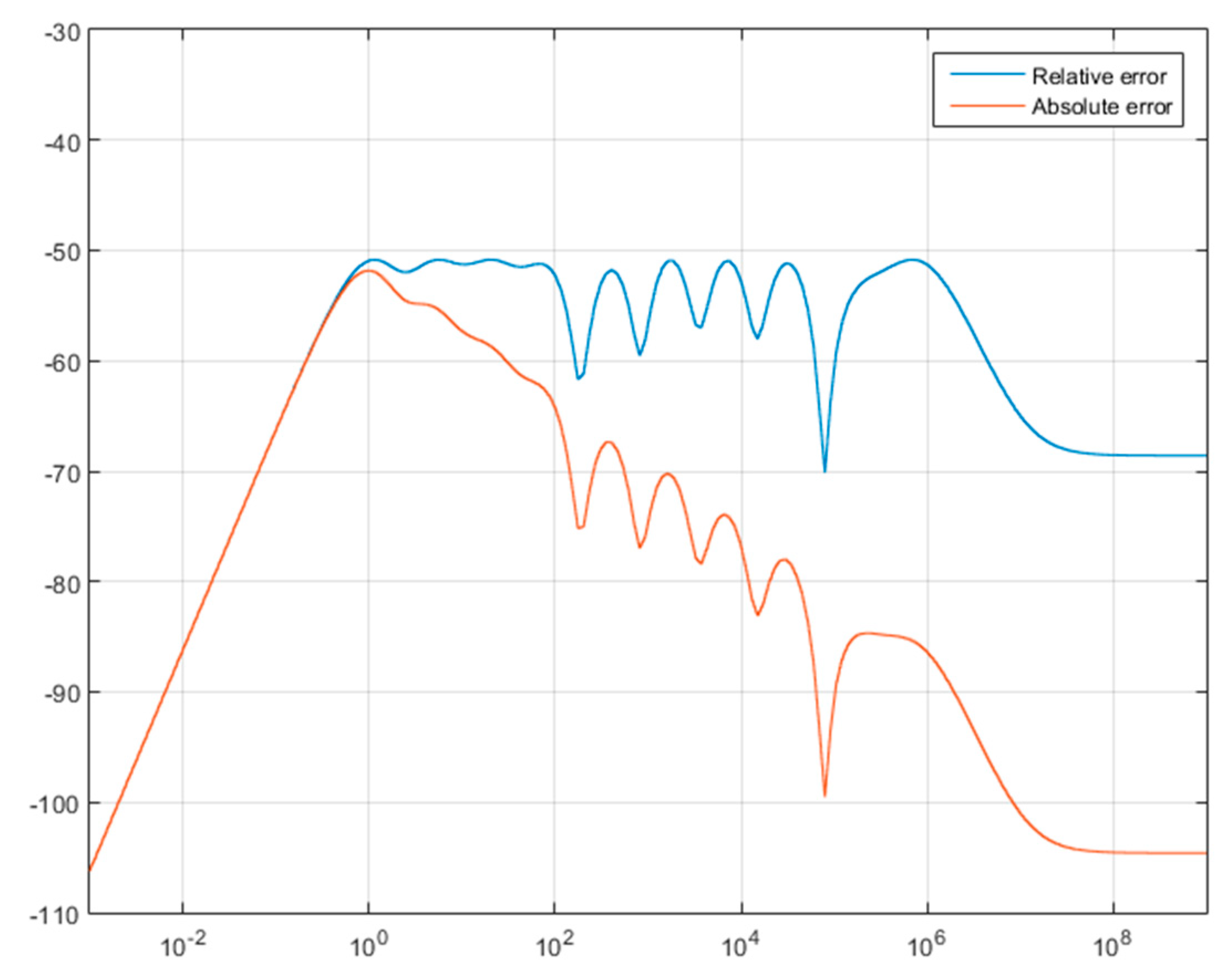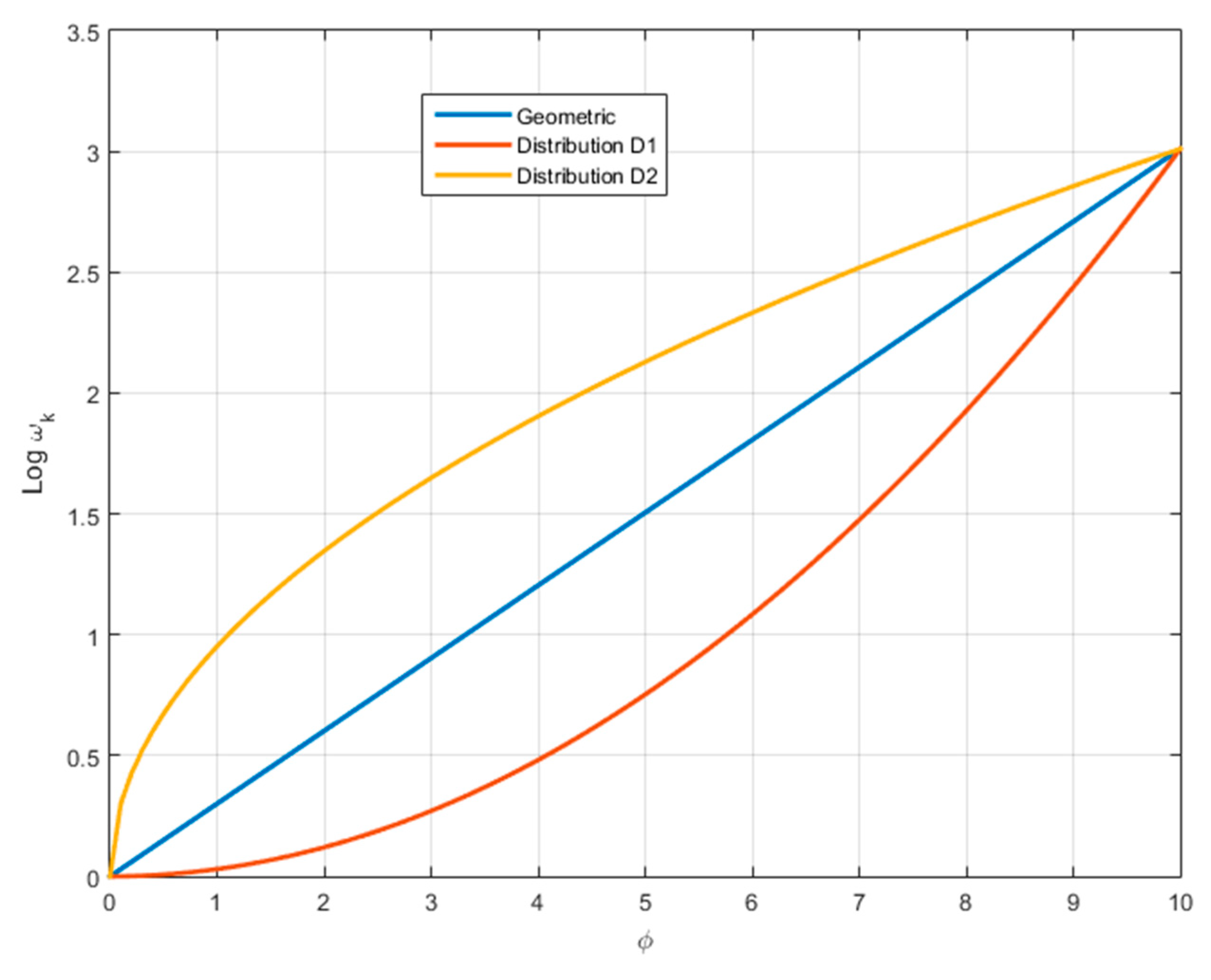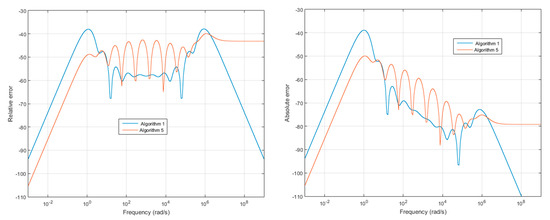 Figure 8. Comparison of relative (left) and absolute (right) errors between Algorithms 1 and 5 with distribution D3.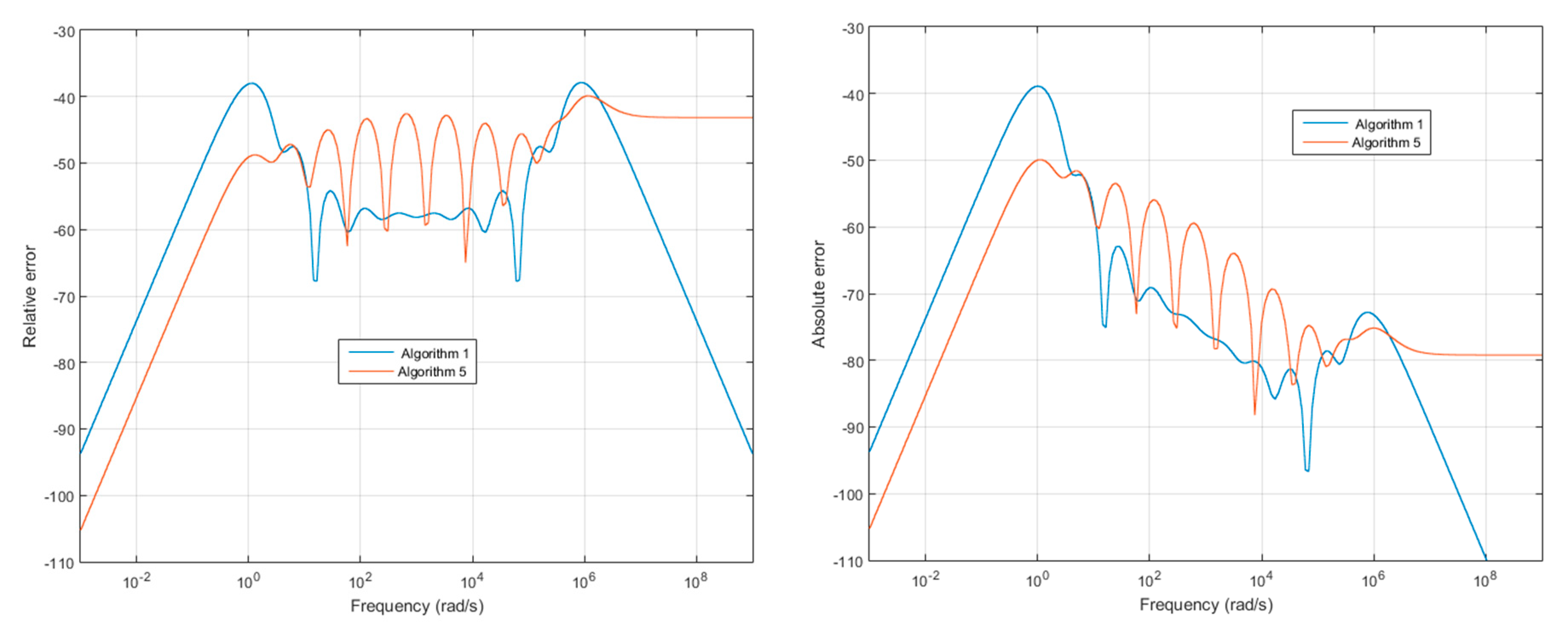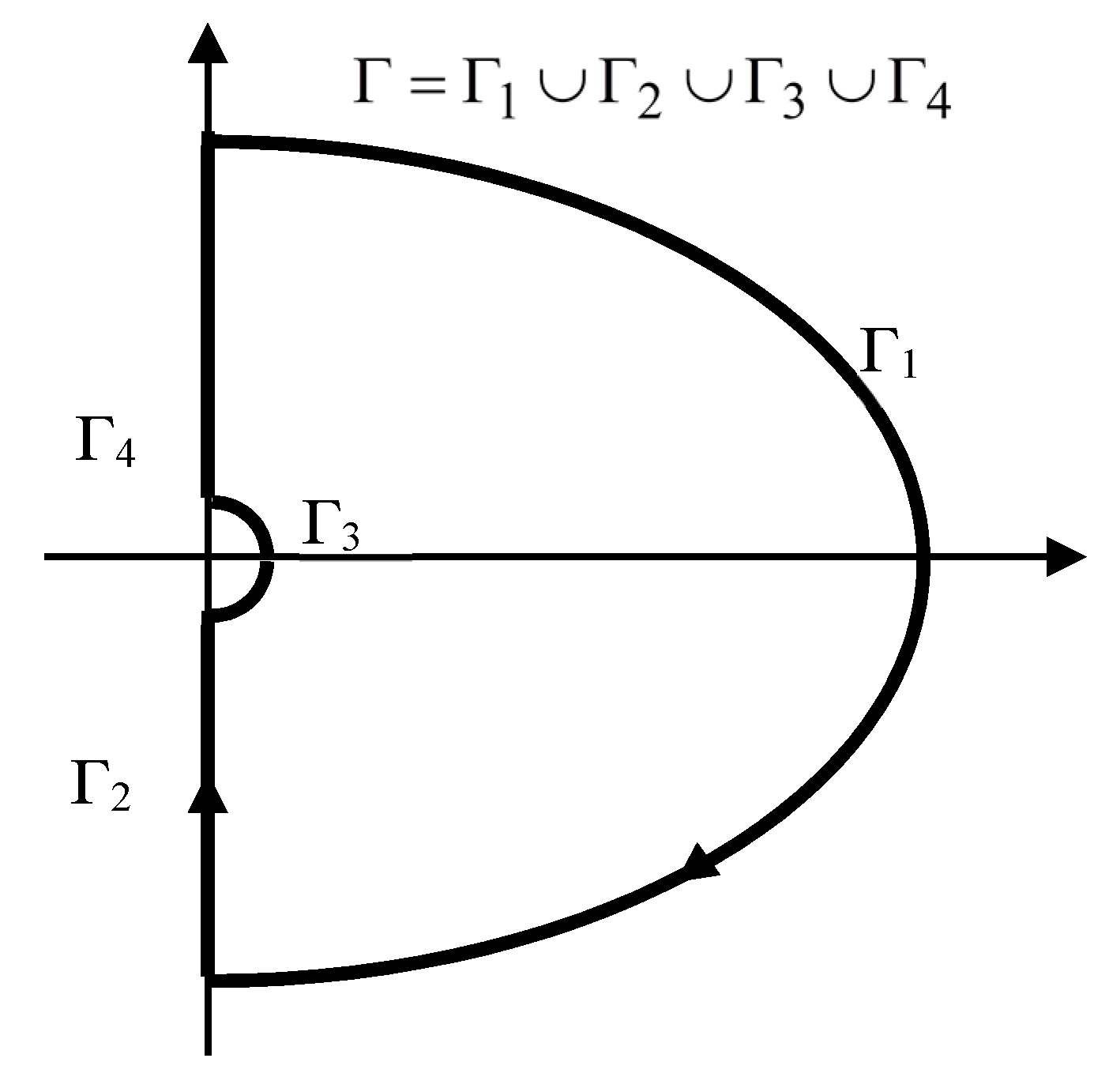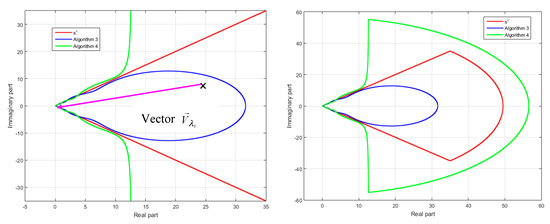 Figure 10. Image of path Г by approximations (15) and (18): definition of vector on a zoom (left), full contour image (right).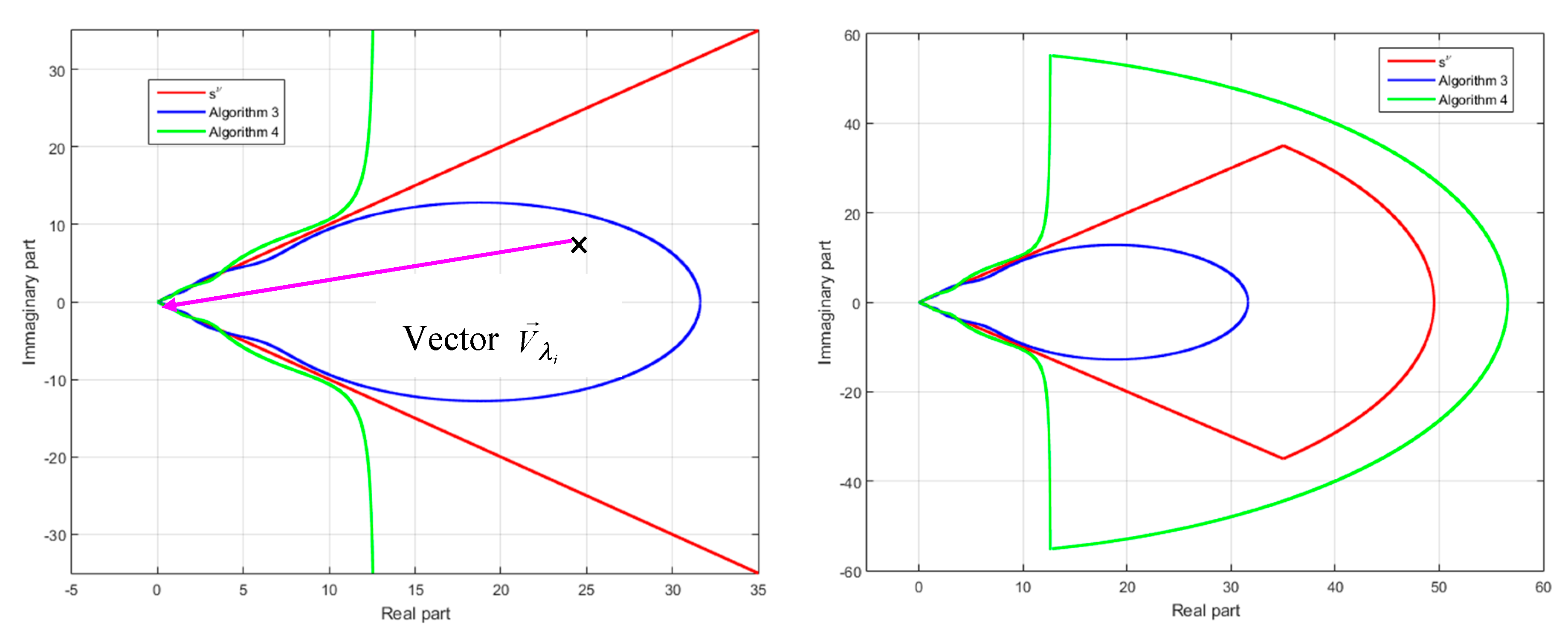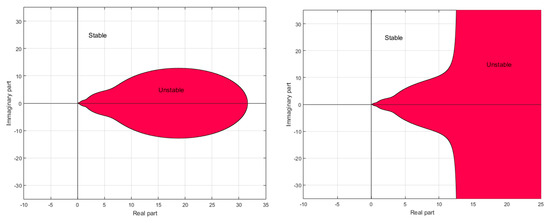 Figure 11. Stability domains for the eigenvalues of model (43) with approximation (13) (left) and approximation (18) (right).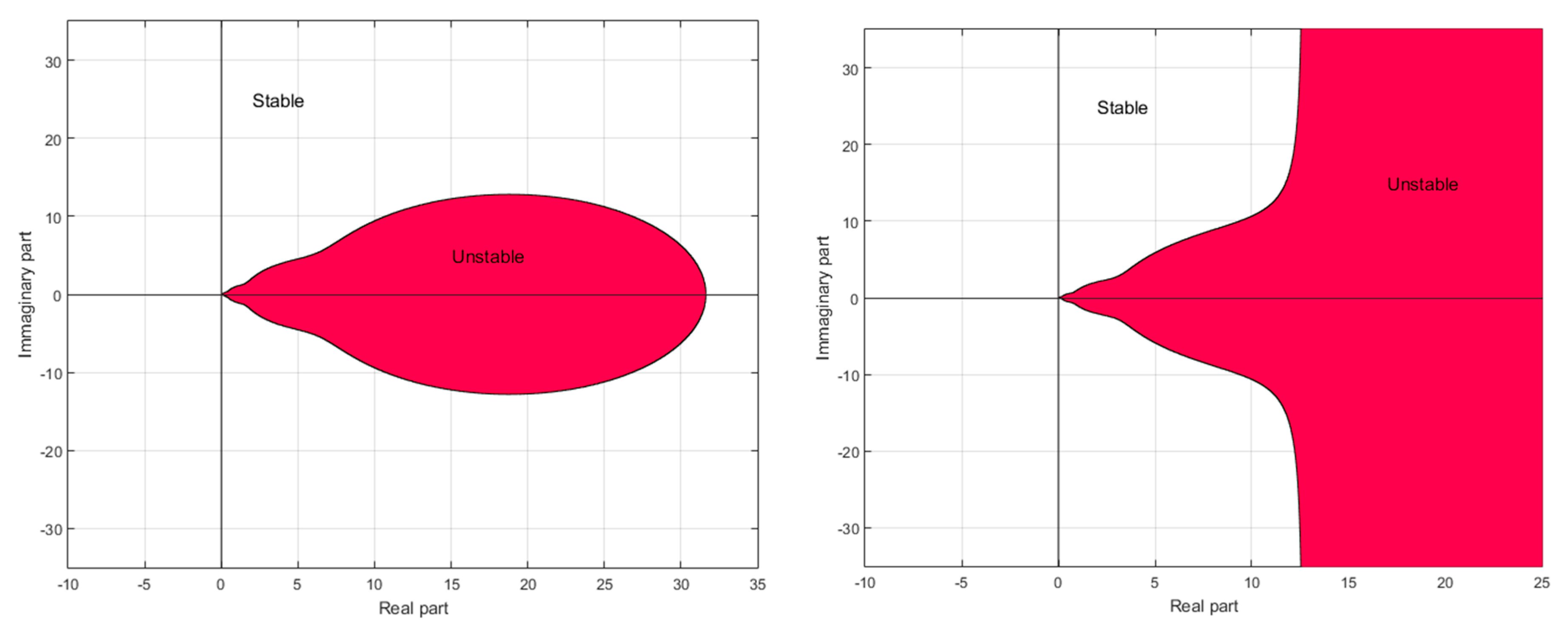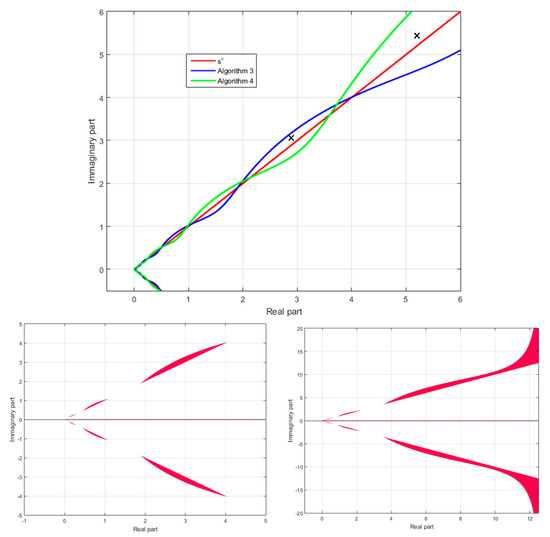 Figure 12. Impact of approximations (15) and (18) on stability model (43): illustration of stability issues (top), and problematic areas of the complex plane for approximation (15) (bottom left) and for approximation (18) (bottom right).

© 2018 by the author. Licensee MDPI, Basel, Switzerland. This article is an open access article distributed under the terms and conditions of the Creative Commons Attribution (CC BY) license (http://creativecommons.org/licenses/by/4.0/).