Synthesis, Characterization, Antimicrobial Studies and Corrosion Inhibition Potential of 1,8-dimethyl-1,3,6,8,10,13-hexaazacyclotetradecane: Experimental and Quantum Chemical Studies
1
Department of Chemistry, School of Mathematical & Physical Sciences, Faculty of Agriculture, Science and Technology, North-West University (Mafikeng Campus), Private Bag X2046, Mmabatho 2735, South Africa
2
Material Science Innovation & Modelling (MaSIM) Research Focus Area, Faculty of Agriculture, Science and Technology, North-West University (Mafikeng Campus), Private Bag X2046, Mmabatho 2735, South Africa
3
Department of Microbiology, School of Environmental and Health Sciences, Faculty of Agriculture, Science and Technology, North-West University (Mafikeng Campus), Private Bag X2046, Mmabatho 2735, South Africa
4
Department of Chemistry, Faculty of Science, Obafemi Awolowo University, Ile-Ife 220005, Nigeria
*
Author to whom correspondence should be addressed.
Received: 10 November 2015 / Accepted: 3 February 2016 / Published: 11 February 2016
Abstract
The macrocylic ligand, 1,8-dimethyl-1,3,6,8,10,13-hexaazacyclotetradecane (MHACD) was synthesized by the demetallation of its freshly synthesized Ni(II) complex (NiMHACD). Successful synthesis of NiMHACD and the free ligand (MHACD) was confirmed by various characterization techniques, including Fourier transform infra-red (FT-IR), proton nuclear magnetic resonance (
1
H-NMR), carbon-13 nuclear magnetic resonance (
13
C-NMR), ultraviolet-visible (UV-vis), and energy dispersive x-ray (EDX) spectroscopic techniques. The anti-bacteria activities of MHACD were investigated against
Staphylococcus aureus
and
Enterococcus
species and the results showed that MHACD possesses a spectrum of activity against the two bacteria. The electrochemical cyclic voltammetry study on MHACD revealed that it is a redox active compound with promising catalytic properties in electrochemical applications. The inhibition potential of MHACD for mild steel corrosion in 1 M HCl was investigated using potentiodynamic polarization method. The results showed that MHACD inhibits steel corrosion as a mixed-type inhibitor, and the inhibition efficiency increases with increasing concentration of MHACD. The adsorption of MHACD obeys the Langmuir adsorption isotherm; it is spontaneous and involves competitive physisorption and chemisorption mechanisms. Quantum chemical calculations revealed that the energy of the highest occupied molecular orbital (HOMO) of MHACD is high enough to favor forward donation of charges to the metal during adsorption and corrosion inhibition. Natural bond orbital (NBO) analysis revealed the presence of various orbitals in the MHACD that are capable of donating or accepting electrons under favorable conditions.
View Full-Text
►

▼

Figures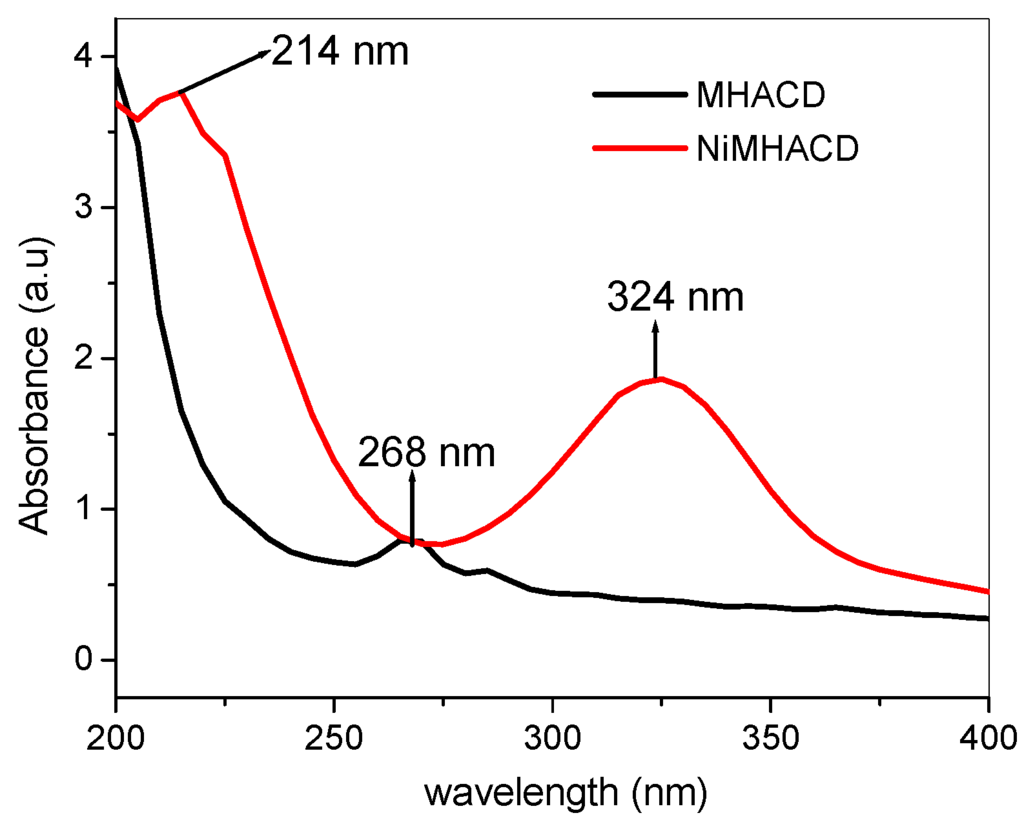 Figure 1
This is an open access article distributed under the
Creative Commons Attribution License
which permits unrestricted use, distribution, and reproduction in any medium, provided the original work is properly cited (CC BY 4.0).

Share & Cite This Article
MDPI and ACS Style
Nwankwo, H.U.; Ateba, C.N.; Olasunkanmi, L.O.; Adekunle, A.S.; Isabirye, D.A.; Onwudiwe, D.C.; Ebenso, E.E. Synthesis, Characterization, Antimicrobial Studies and Corrosion Inhibition Potential of 1,8-dimethyl-1,3,6,8,10,13-hexaazacyclotetradecane: Experimental and Quantum Chemical Studies. Materials 2016, 9, 107.
Note that from the first issue of 2016, MDPI journals use article numbers instead of page numbers. See further details here.
Related Articles
Comments
[Return to top]