10-MDP Based Dental Adhesives: Adhesive Interface Characterization and Adhesive Stability—A Systematic Review
1
Faculty of Medicine, University of Coimbra, 3000-354 Coimbra, Portugal
2
Institute of Integrated Clinical Practice, Faculty of Medicine, University of Coimbra, 3000-354 Coimbra, Portugal
3
Institute for Clinical and Biomedical Research (iCBR) area of Environment Genetics and Oncobiology (CIMAGO), Faculty of Medicine, University of Coimbra, 3000-354 Coimbra, Portugal
4
CNC.IBILI, Faculty of Medicine, University of Coimbra, 3000-354 Coimbra, Portugal
5
Institute of Endodontics, Faculty of Medicine, University of Coimbra, 3000-354 Coimbra, Portugal
6
Institute of Experimental Pathology, Faculty of Medicine, University of Coimbra, 3000-354 Coimbra, Portugal
*
Author to whom correspondence should be addressed.
Received: 8 February 2019 / Revised: 1 March 2019 / Accepted: 1 March 2019 / Published: 7 March 2019
Abstract
The incorporation of functional monomers in dental adhesive systems promotes chemical interaction with dental substrates, resulting in higher adhesion forces when compared to micromechanical adhesion only. The 10-MDP monomer, whose chemical structure allows for a polar behavior which is favorable to adhesion, also promotes the protection of collagen fibers through the formation of MDP-calcium salts. This systematic review aimed to characterize the interface created by 10-MDP containing adhesive systems through an evaluation of the following parameters: Formation of nano-layered structures, capacity to produce an acid-base resistant zone, and adhesion stability. The research was conducted using PubMed, Cochrane Library, Web of Science and Embase, limited to English, Spanish, and Portuguese articles. The research was done according to the PICO strategy. The 10-MDP monomer has the capacity to produce an acid-base resistant zone on the adhesive interface, which increases the response to acid-base challenges. The adhesion established by these systems is stable over time. To have the best of these adhesive solutions, a scrubbing technique must be used to apply the adhesive system on dental substrates, in order to improve monomers infiltration and to create a stable bond. Time must be given for the solution to infiltrate, hybridize and form the MDP-Ca, improving adhesive stability.
View Full-Text
►

▼

Figures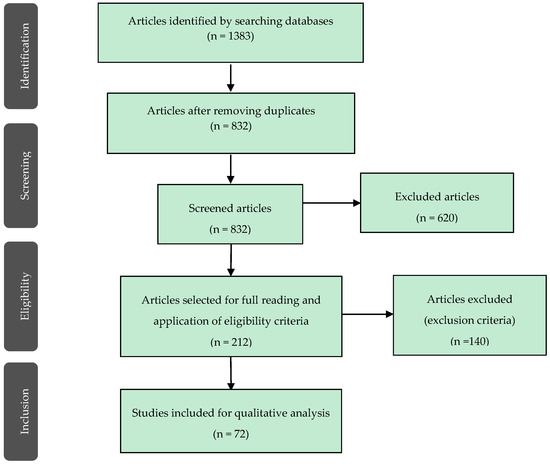 Figure 1
This is an open access article distributed under the
Creative Commons Attribution License
which permits unrestricted use, distribution, and reproduction in any medium, provided the original work is properly cited (CC BY 4.0).

Share & Cite This Article
MDPI and ACS Style
Carrilho, E.; Cardoso, M.; Marques Ferreira, M.; Marto, C.M.; Paula, A.; Coelho, A.S. 10-MDP Based Dental Adhesives: Adhesive Interface Characterization and Adhesive Stability—A Systematic Review. Materials 2019, 12, 790.
Note that from the first issue of 2016, MDPI journals use article numbers instead of page numbers. See further details here.
Related Articles
Comments
[Return to top]