New [email protected] Porphyrin Composite Nanomaterials with Enhanced Photocatalytic Capability under Solar Light Irradiation
1
Laboratório de Produtos e Tecnologia em Processos (LPT), Departamento de Química Orgânica e Inorgânica, Universidade Federal do Ceará, 60440-900 Fortaleza, Brazil
2
Laboratório de Telecomunicações e Ciências e Engenharia de Materiais (LOCEM), Departamento de Física, Universidade Federal do Ceará, 60440-970 Fortaleza, Brazil
3
Dipartimento di Ingegneria dell'Innovazione, Università del Salento, Via Arnesano, 73100 Lecce, Italy
4
CNR NANOTEC—Istituto di Nanotecnologia c/o Campus Ecotekne, Università del Salento, Via Monteroni, 73100 Lecce, Italy
*
Author to whom correspondence should be addressed.
Received: 12 August 2017 / Revised: 15 September 2017 / Accepted: 17 September 2017 / Published: 21 September 2017
Abstract
This work describes the synthesis, characterization, and photocatalytic activity of new composite nanomaterials based on ZnO nanostructures impregnated by lipophlilic porphyrins derived from cashew nut shell liquid (CNSL). The obtained nanomaterials were characterized by X-ray diffraction (XRD), UV-Vis diffuse reflectance spectroscopy (DRS), Fourier transform infrared spectroscopy (FT-IR), transmission electron microscopy (TEM), and steady-state photoluminescence spectra (PL). The results confirm nanostructures showing average diameter of 55 nm and an improved absorption in the visible region. Further, the FTIR analysis proved the existence of non-covalent interactions between the porphyrin molecules and ZnO. The photocatalytic activity of prepared photocatalysts was investigated by degradation of rhodamine B (RhB) in aqueous solution under visible light irradiation and natural sunlight. It was demonstrated that the photocatalytic activity increases in the presence of the porphyrins and, also, depends on the irradiation source. The development of composite photocatalysts based on porphyrins derived from CNSL provides an alternative approach to eliminate efficiently toxic wastes from water under ambient conditions.
View Full-Text
►

▼

Figures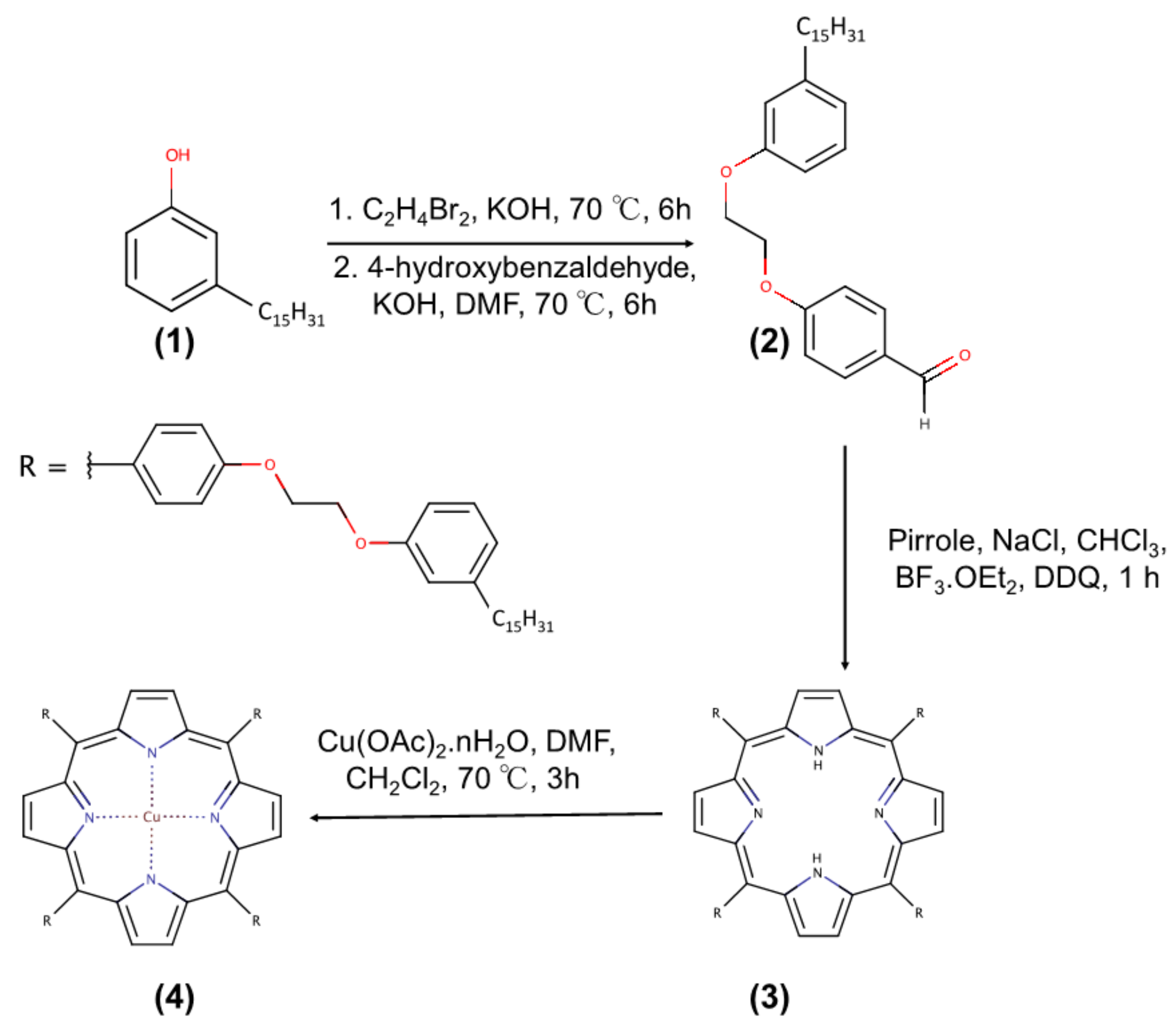 Figure 1
This is an open access article distributed under the
Creative Commons Attribution License
which permits unrestricted use, distribution, and reproduction in any medium, provided the original work is properly cited (CC BY 4.0).

Share & Cite This Article
MDPI and ACS Style
Ribeiro, V.G.P.; Marcelo, A.M.P.; Da Silva, K.T.; Da Silva, F.L.F.; Mota, J.P.F.; Do Nascimento, J.P.C.; Sombra, A.S.B.; Clemente, C.D.S.; Mele, G.; Carbone, L.; Mazzetto, S.E. New [email protected] Porphyrin Composite Nanomaterials with Enhanced Photocatalytic Capability under Solar Light Irradiation. Materials 2017, 10, 1114.
Note that from the first issue of 2016, MDPI journals use article numbers instead of page numbers. See further details here.
Related Articles
Comments
[Return to top]