Torrefaction as a Valorization Method Used Prior to the Gasification of Sewage Sludge
1
Department of Boilers, Burners and Energy Systems; Faculty of Mechanical and Power Engineering; Wroclaw University of Science and Technology, 50-370 Wrocław, Poland
2
Department of Environmental Engineering, Opole University of Technology, 45-758 Opole, Poland
3
West Technology &Trading Polska Sp. z o.o., 45-641 Opole, Poland
*
Author to whom correspondence should be addressed.
Received: 30 November 2018 / Revised: 29 December 2018 / Accepted: 2 January 2019 / Published: 6 January 2019
Abstract
The gasification and torrefaction of sewage sludge have the potential to make the thermal utilization of sewage sludge fully sustainable, thus limiting the use of expensive fossil fuels in the process. This includes sustainability in terms of electricity consumption. Although a great deal of work has been performed so far regarding the gasification of sewage sludge and some investigations have been performed in the area of its torrefaction, there is still a gap in terms of the influence of the torrefaction of the sewage sludge on its subsequent gasification. This study presents the results from the torrefaction tests, performed on a pilot scale reactor, as well as two consecutive steam gasification tests, performed in an allothermal fixed bed gasifier, in order to determine if torrefaction can be deemed as a primary method of the reduction of tar content for the producer gas, from the aforementioned gasification process. A comparative analysis is performed based on the results obtained during both tests, with special emphasis on the concentrations of condensable compounds (tars). The obtained results show that the torrefaction of sewage sludge, performed prior to gasification, can indeed have a positive influence on the gas quality. This is beneficial especially in terms of the content of heavy tars with melting points above 40 °C.
View Full-Text
►

▼

Figures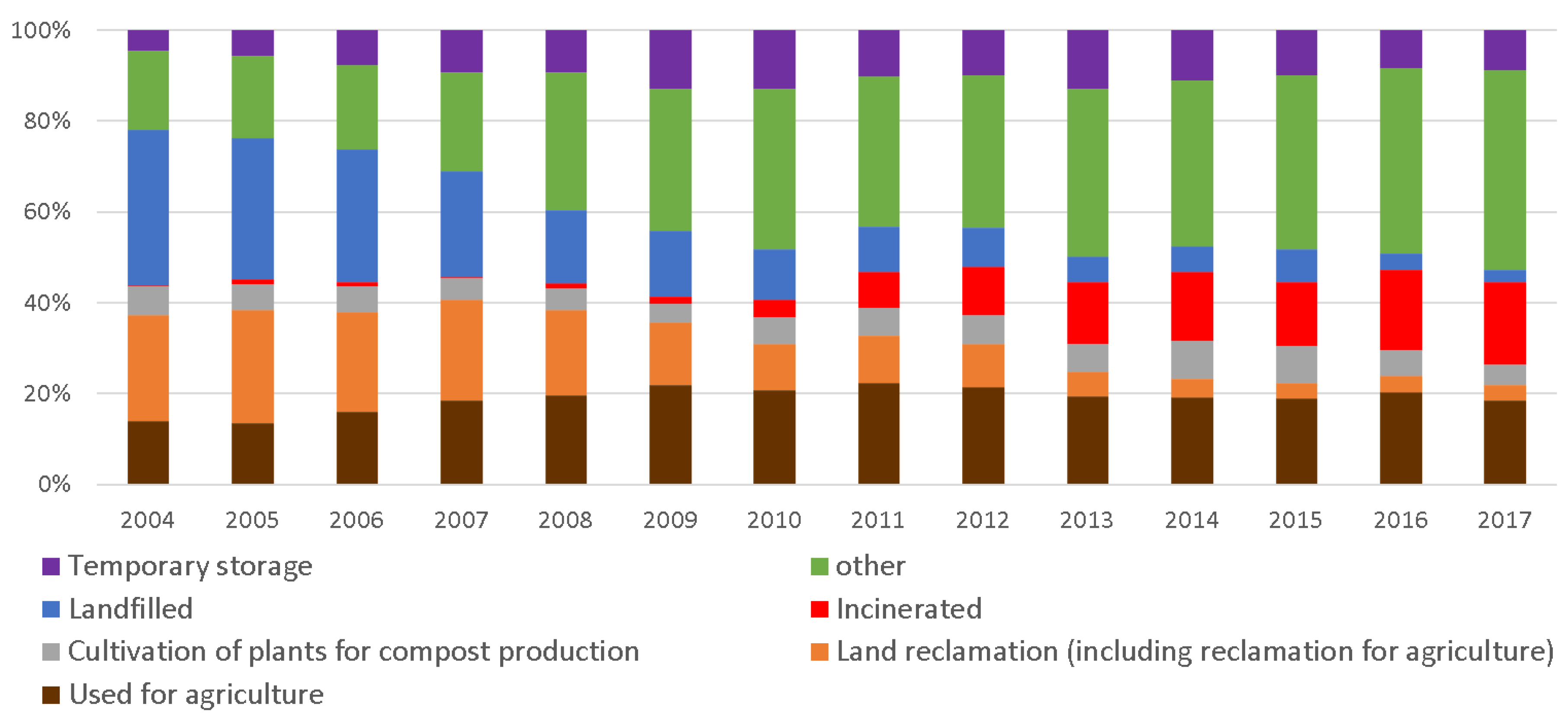 Figure 1
This is an open access article distributed under the
Creative Commons Attribution License
which permits unrestricted use, distribution, and reproduction in any medium, provided the original work is properly cited (CC BY 4.0).

Share & Cite This Article
MDPI and ACS Style
Pawlak-Kruczek, H.; Wnukowski, M.; Niedzwiecki, L.; Czerep, M.; Kowal, M.; Krochmalny, K.; Zgóra, J.; Ostrycharczyk, M.; Baranowski, M.; Tic, W.J.; Guziałowska-Tic, J. Torrefaction as a Valorization Method Used Prior to the Gasification of Sewage Sludge. Energies 2019, 12, 175.
Note that from the first issue of 2016, MDPI journals use article numbers instead of page numbers. See further details here.
Related Articles
Comments
[Return to top]