Me'akai

in Tonga: Exploring the Nature and Context of the Food Tongan Children Eat in Ha'apai Using Wearable Cameras

Health Promotion & Policy Research Unit, University of Otago, Wellington 6242, New Zealand

*

Author to whom correspondence should be addressed.

Received: 16 March 2019 / Revised: 5 May 2019 / Accepted: 7 May 2019 / Published: 14 May 2019
Abstract
Unhealthy food consumption is a key driver of the global pandemic in non-communicable diseases (NCDs). The Government of Tonga has prioritised NCD prevention due to the very high rates of NCDs in the Kingdom. This research examines the nature and context of the
me'akai
(food) consumed by Tongan children in Ha'apai using wearable cameras. Thirty-six randomly selected 11-year-old children used wearable cameras to record their lives for three days, as part of the wider Kids'Cam Tonga project. Images were analysed to assess the participants' food consumption according to a new data analysis protocol for Tonga. Core foods were defined as including breads and cereals, fresh fruit, vegetables, meat and alternatives, and staple vegetables. Non-core food types included confectionery, unhealthy snack foods, edible ices, and processed meat. Tongan researchers led the research in partnership with the Government of Tonga. Overall, children were observed to have consumed a mean of 4.5 (95% CI 3.3, 6.7) non-core and 2.3 (95% CI 1.8, 2.9) core foods per 10 h day, excluding mixed meals. Unhealthy snack foods, confectionary, and cookies, cakes, and desserts were the most commonly consumed non-core foods, and fresh fruit was the most frequently consumed core food. Snacking was the most frequent eating episode observed, with children snacking on non-core foods four times a day (95% confidence interval (CI) 2.5 to 6.2) compared to 1.8 (95% CI 1.3 to 2.6) core food snacks per day. Most commonly, children were observed eating at home, at school, and on the road while out walking. The most common sources of food were the home, other children, and the supermarket. On average, children consumed one purchased product per day, almost all (90%) of which were non-core. Children were also observed eating an average of just less than one mixed meal per day. Less than half (45.2%) of all mixed meals observed were traditional foods. This research illustrates the presence, and likely dominance, of energy-dense nutrient-poor (EDNP) foods in the diet of these Tongan children. It highlights a transition from a traditional diet and suggests that these children live in an obesogenic environment, one that promotes obesity as a normal response to an abnormal environment. The findings support efforts by the Government of Tonga for the implementation of a healthy School Food Policy, junk food taxes, and initiatives to ban the importation of EDNP foods. This study has relevance for other Pacific Island nations and all nations concerned with addressing obesity and other diet-related NCDs.
View Full-Text
►

▼

Figures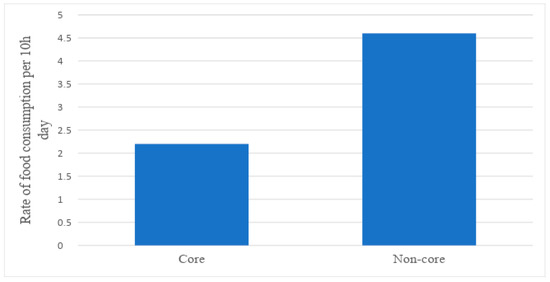 Figure 1
This is an open access article distributed under the
Creative Commons Attribution License
which permits unrestricted use, distribution, and reproduction in any medium, provided the original work is properly cited (CC BY 4.0).

Share & Cite This Article
MDPI and ACS Style
Veatupu, L.; Puloka, V.; Smith, M.; McKerchar, C.; Signal, L. Me'akai in Tonga: Exploring the Nature and Context of the Food Tongan Children Eat in Ha'apai Using Wearable Cameras. Int. J. Environ. Res. Public Health 2019, 16, 1681.
Note that from the first issue of 2016, MDPI journals use article numbers instead of page numbers. See further details here.
Related Articles
Comments
[Return to top]