Remediating Potentially Toxic Metal and Organic Co-Contamination of Soil by Combining In Situ Solidification/Stabilization and Chemical Oxidation: Efficacy, Mechanism, and Evaluation
1
School of Chemical and Environmental Engineering, China University of Mining and Technology (Beijing), Beijing 100083, China
2
State Key Laboratory of Environmental Criteria and Risk Assessment, Chinese Research Academy of Environmental Science, Beijing 100012, China
*
Authors to whom correspondence should be addressed.
Received: 28 October 2018 / Revised: 16 November 2018 / Accepted: 16 November 2018 / Published: 20 November 2018
Abstract
Most soil remediation studies investigated single contaminants or multiple contaminants of the same type. However, in field conditions, soils are often contaminated with potentially both toxic metals and organic pollutants, posing a serious technical challenge. Here, batch experiments were conducted to evaluate the performance of combining in situ solidification/stabilization (ISS) and in situ chemical oxidation (ISCO) for the simultaneous removal of aniline (1000 mg/kg) and Cd (10 mg/kg). All four tested ISS amendments, especially quick lime and Portland cement, promoted in situ chemical oxidation with activated persulfate in contaminated soil. Combined ISS/ISCO remediation effectively removed aniline and reduced the bioavailable Cd content at optimal initial persulfate and ISS amendment concentrations of 1.08 mol/kg and 30 wt% with a seven-day curing time, and significantly reduced leaching. Persulfate inhibited the reduction of the bioavailable Cd content, and ISS amendment with persulfate did not synergistically remediate Cd in co-contaminated soil. Strong alkalinity and high temperature were the main mechanisms driving rapid pollutant removal and immobilization. The reaction of CaO with water released heat, and Ca(OH)
2
formation increased the pH. The relative contributions of heat vs. alkaline activation, as well as the contaminant removal efficiency, increased with ISS amendment CaO content. Combined treatment altered the soil physicochemical properties, and significantly increased Ca and S contents. Activated persulfate-related reactions did not negatively impact unconfined compressive strength and hydraulic conductivity. This work improves the selection of persulfate activation methods for the treatment of soils co-contaminated with both potentially toxic metals and organic pollutants.
View Full-Text
►

▼

Figures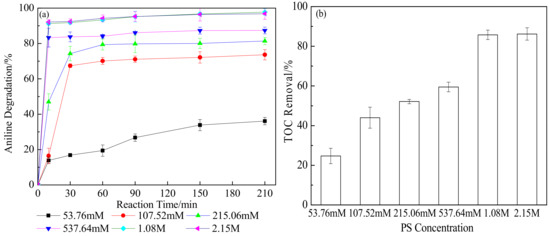 Figure 1
This is an open access article distributed under the
Creative Commons Attribution License
which permits unrestricted use, distribution, and reproduction in any medium, provided the original work is properly cited (CC BY 4.0).

Share & Cite This Article
MDPI and ACS Style
Ma, Y.; Liu, Z.; Xu, Y.; Zhou, S.; Wu, Y.; Wang, J.; Huang, Z.; Shi, Y. Remediating Potentially Toxic Metal and Organic Co-Contamination of Soil by Combining In Situ Solidification/Stabilization and Chemical Oxidation: Efficacy, Mechanism, and Evaluation. Int. J. Environ. Res. Public Health 2018, 15, 2595.
Note that from the first issue of 2016, MDPI journals use article numbers instead of page numbers. See further details here.
Related Articles
Comments
[Return to top]