'Messy' Processing of χ-conotoxin MrIA Generates Homologues with Reduced hNET Potency
Institute for Molecular Bioscience, The University of Queensland, St. Lucia, Queensland 4072, Australia
*
Author to whom correspondence should be addressed.
Received: 1 February 2019 / Revised: 26 February 2019 / Accepted: 12 March 2019 / Published: 14 March 2019
Abstract
Integrated venomics techniques have shown that variable processing of conotoxins from
Conus marmoreus
resulted in a dramatic expansion in the number of expressed conotoxins. One conotoxin from
C. marmoreus
, the χ-conotoxin MrIA, is a selective inhibitor of human norepinephrine transporters (hNET) and therefore a drug candidate for attenuating chronic neuropathic pain. It has been found that "messy" processing of the MrIA transcripts results in the expression of MrIA analogs with different truncations of the pro-peptide that contains portions of the MrIA molecule. The aim of this study was to investigate if variable processing of the expressed peptides results in modulation of the existing hNET pharmacology or creates new pharmacologies. To this end, a number of MrIA analogs found in
C. marmoreus
venom were synthesized and evaluated for their activity at hNET receptors. While several of the analogs exhibited norepinephrine transporter inhibitory activity comparable to that of MrIA, none significantly improved on the potency of conotoxin MrIA, and those analogs with disrupted pharmacophores produced greatly reduced NET inhibition, confirming previous structure-activity relationships seen on χ-class conopeptides. Additionally, analogs were screened for new activities on ion channels using calcium influx assays, although no major new pharmacology was revealed.
View Full-Text
►

▼

Figures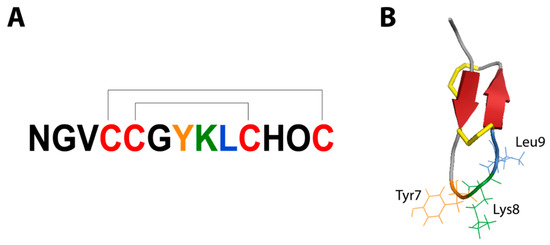 Figure 1
This is an open access article distributed under the
Creative Commons Attribution License
which permits unrestricted use, distribution, and reproduction in any medium, provided the original work is properly cited (CC BY 4.0).

Share & Cite This Article
MDPI and ACS Style
Ziegman, R.; Brust, A.; Jha, P.; Cardoso, F.C.; Lewis, R.J.; Alewood, P.F. 'Messy' Processing of χ-conotoxin MrIA Generates Homologues with Reduced hNET Potency. Mar. Drugs 2019, 17, 165.
Note that from the first issue of 2016, MDPI journals use article numbers instead of page numbers. See further details here.
Related Articles
Comments
[Return to top]