Open Access This article is
freely available
re-usable
Article
Marine Fungi as Producers of Benzocoumarins, a New Class of Inhibitors of Glycogen-Synthase-Kinase 3β
1
GEOMAR Helmholtz Center for Ocean Research Kiel, Marine Microbiology, Düsternbrooker Weg 20, 24105 Kiel, Germany
2
Biosystems Chemistry, Department of Chemistry and Center for Integrated Protein Science Munich (CISPM), Technical University of Munich, Lichtenbergstraße 4, 85748 Garching, Germany
*
Author to whom correspondence should be addressed.
Academic Editor: Russell Kerr
Received: 12 August 2016 / Accepted: 22 October 2016 / Published: 28 October 2016
Abstract
:
The glycogen-synthase-kinase 3 (GSK-3) is an important target in drug discovery. This enzyme is involved in the signaling pathways of type 2 diabetes, neurological disorders, cancer, and other diseases. Therefore, inhibitors of GSK-3 are promising drug candidates for the treatment of a broad range of diseases. Here we report pannorin (1), alternariol (2), and alternariol-9-methylether (3) to be promising inhibitors of the isoform GSK-3β showing sub-μM IC50 values. The in vitro inhibition is in the range of the known highly active GSK-3β inhibitor TDZD-8. Compounds 1–3 have a highly oxygenated benzocoumarin core structure in common, which suggests that this may be a new structural feature for efficient GSK-3β inhibition.
Keywords:
GSK-3β; pannorin; alternariol; alternariol-9-methyl ether;
Aspergillus
;
Botrytinia
; deep-sea
Acknowledgments
The authors gratefully thank Gitta Kohlmeyer-Yilmaz, Marion Höftmann, as well as Frank Sönnichsen (Otto Diels Institute of Organic Chemistry, Christian-Albrechts-Universität zu Kiel, Germany) for running and processing NMR experiments, and to Birgit Ohlendorf for support of the study. They are also grateful for the technical assistance from Arlette Wenzel-Storjohann, Regine Koppe, Andrea Schneider, and Susann Malien. They thank the Institute of Clinical Molecular Biology in Kiel for providing Sanger sequencing as supported in part by the DFG Cluster of Excellence "Inflammation at Interfaces" and "Future Ocean". Tobias A. M. Gulder thanks the DFG (GU1233/1-1 and Center for Integrated Protein Science Munich, CIPSM) for generous funding.
Author Contributions
Jutta Wiese and Johannes F. Imhoff initiated, designed, and coordinated this project. Rolf Schmaljohann and Jutta Wiese classified the fungal strains. Antje Labes was engaged in the fermentation and compound production. Tobias A. M. Gulder carried out the structure elucidation of the compounds. Jutta Wiese interpreted the bioactivity assays. Writing and critical revision of the publication was performed by all authors.
Conflicts of Interest
The authors declare no conflict of interest.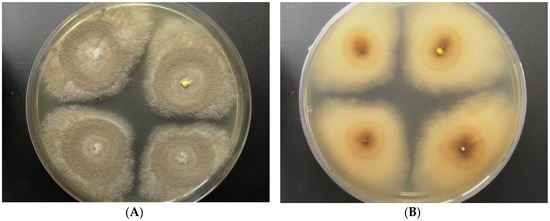 Figure 1.
Aspergillus
sp. LF660, colony grown for 14 days on a modified Wickerham-medium (WSP30) ((
A
): front side, (
B
): back side).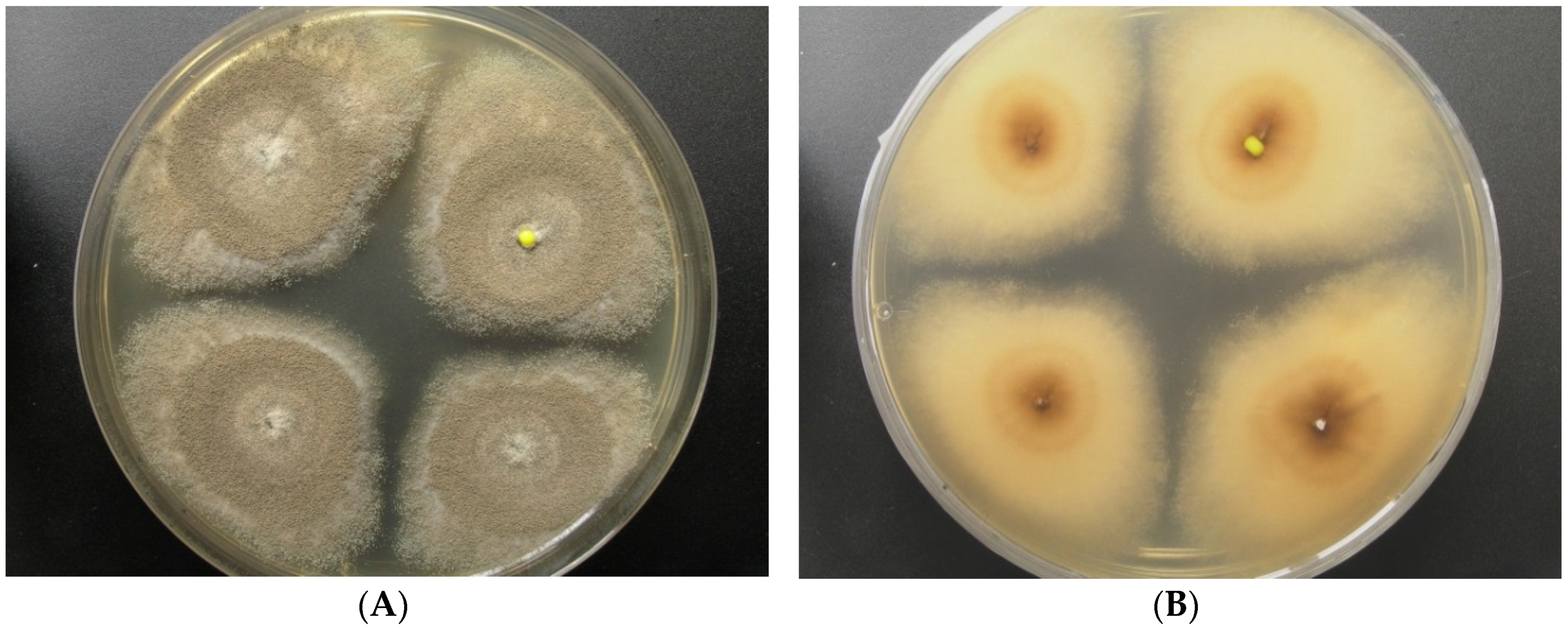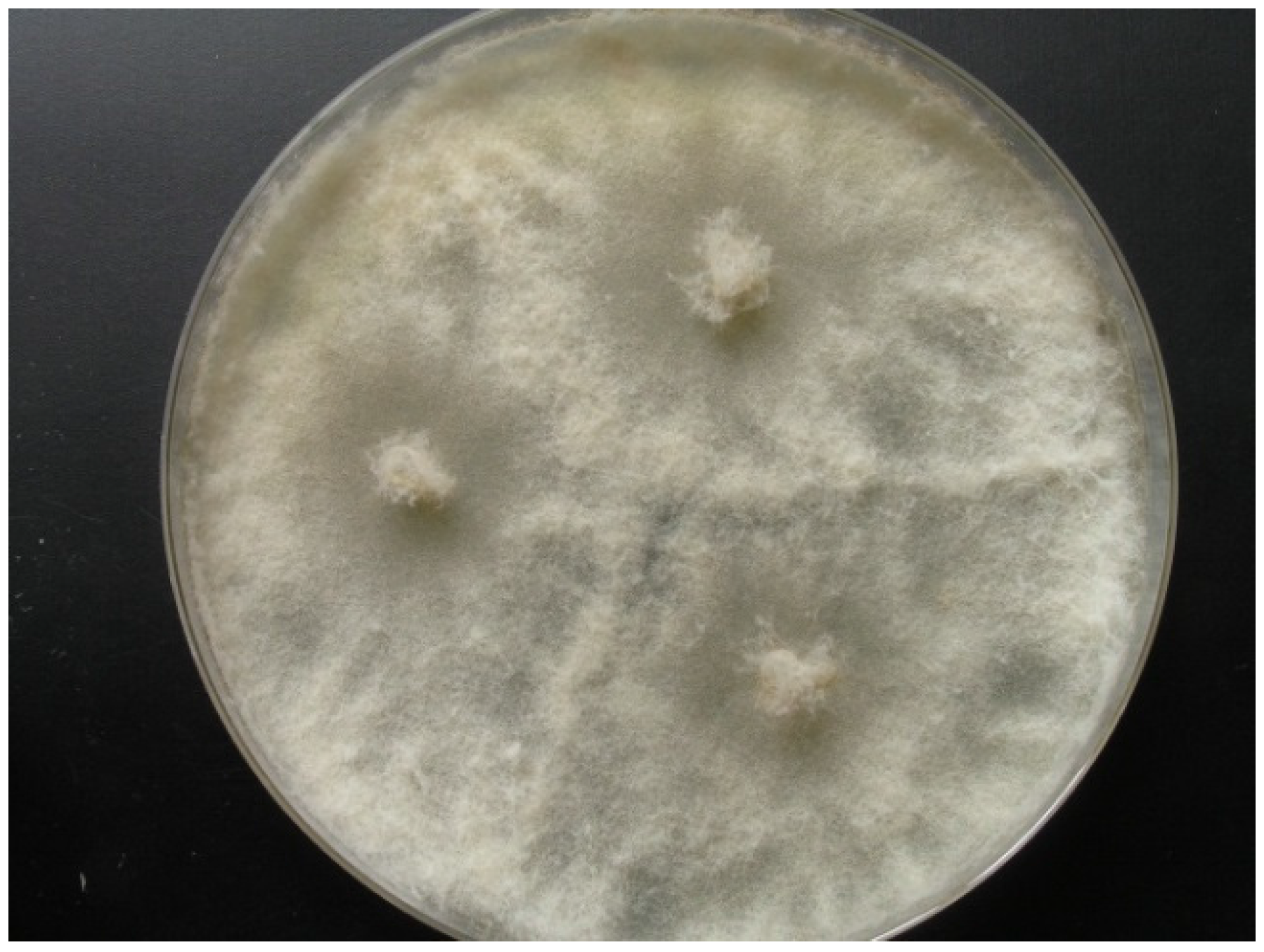 Table 1. Comparison of 1H NMR data of isolated compounds 2 (in MeOH-

d

4) and 3 (in DMSO-

d

6) with literature data recorded in the identical solvents [14,15].
Position
Alternariol (2)
Alternariol-9-methylether (3)
Isolated a
Literature a
Isolated a
Literature b
H-2
6.55, d (2.6)
6.55, d (2.5)
6.72, d (2.6)
6.72, d (2.3)
H-4
6.64, d (2.6)
6.65, d (2.5)
6.64, d (2.6)
6.64, d (2.4)
H-8
6.31, d (2.1)
6.32, d (2.0)
6.61, d (2.2)
6.61, d (2.3)
H-10
7.20, d (2.1)
7.20, d (2.0)
7.23, d (2.2)
7.21, d (2.3)
5-CH3
2.70, s
2.71, s
2.73, s
2.73, s
O-CH3
-
-
3.90, s
3.90, s
3-OH
-
-
10.38, brs
10.36, brs
7-OH
-
-
11.82, brs
11.81, brs
a recorded at 500 MHz; b recorded at 400 MHz.
© 2016 by the authors; licensee MDPI, Basel, Switzerland. This article is an open access article distributed under the terms and conditions of the Creative Commons Attribution (CC-BY) license (http://creativecommons.org/licenses/by/4.0/).