Analysis of the Toxicity and Histopathology Induced by the Oral Administration of
Pseudanabaena galeata

and Geitlerinema splendidum (Cyanobacteria) Extracts to Mice

1

Immunopathology Laboratory, Butantan Institute, Av. Vital Brasil, 1500, Sao Paulo SP 05503-900, Brazil

2

Phycology Section, Institute of Botany, Av. Miguel Stéfano, 3687, Sao Paulo SP 04301-902, Brazil

3

Department of Genetics, Butantan Institute, Av. Vital Brasil, 1500, Sao Paulo SP 05503-900, Brazil

*

Author to whom correspondence should be addressed.

Received: 1 November 2013 / Revised: 30 December 2013 / Accepted: 30 December 2013 / Published: 22 January 2014
Abstract
Cyanobacteria are common members of the freshwater microbiota in lakes and drinking water reservoirs, and are responsible for several cases of human intoxications in Brazil.
Pseudanabaena galeata
and
Geitlerinema splendidum
are examples of the toxic species that are very frequently found in reservoirs in Sao Paulo, which is the most densely populated area in Brazil. In the search for toxic strains collected from water reservoirs and maintained in the Cyanobacterial Culture Collection (CCIBt) of the Institute of Botany of Brazil, the acetic acid extracts (AE) of
P. galeata
CCIBt 3082 and
G. splendidum
CCIBt 3223 were analyzed by planar chromatography, which indicated the absence of cyanotoxins. Animal tests were then carried out, and both extracts were found to induce toxic effects in mice when administered intraperitoneally. The present study aimed to investigate whether the oral ingestion of the above mentioned cyanobacteria extracts would also induce toxic effects in mice. Necropsy and histopathological studies were conducted using tissue samples from the animals, which were euthanized one week after the administration of the extracts. The AE of
P. galeata
did not cause death but did induce transient symptoms, including eyebrow ptosis, straub tail, and pain. The euthanized animals presented hemorrhage in the liver, whereas the histological analysis showed disorganization of the hepatic parenchyma, necrosis, hyperemia, and proximity of the centrilobular vein in the liver. In addition, alterations in the convoluted tubules of the kidneys were observed, and the lungs were unaffected. The AE of
G. splendidum
caused only one death, and induced transient symptoms, such as dyspnea, paralysis, and pain, in the other mice. The necropsy of the euthanized mice showed hemorrhage in the lungs and liver. The lungs presented hemorrhagic focuses, alveolar collapse, and granulomatous foci. The liver presented hemorrhagic and enlarged sinusoids, hyperemia, proximity of the centrilobular vein, and disorganization of the hepatic parenchyma. Some areas also exhibited an inflammatory infiltrate and calcified tissue inside blood vessels. Necrosis and rupture of the convoluted tubule cells were observed in the kidneys. Further analysis of the both extracts indicated the lack of hemolytic activity, and the presence of two unknown anti-AChE substances
in the AE of
G. splendidum
. Thus,
P. galeata
and
G. splendidum
are producers of novel toxins that affect mammals when administered orally.
View Full-Text
►

▼

Figures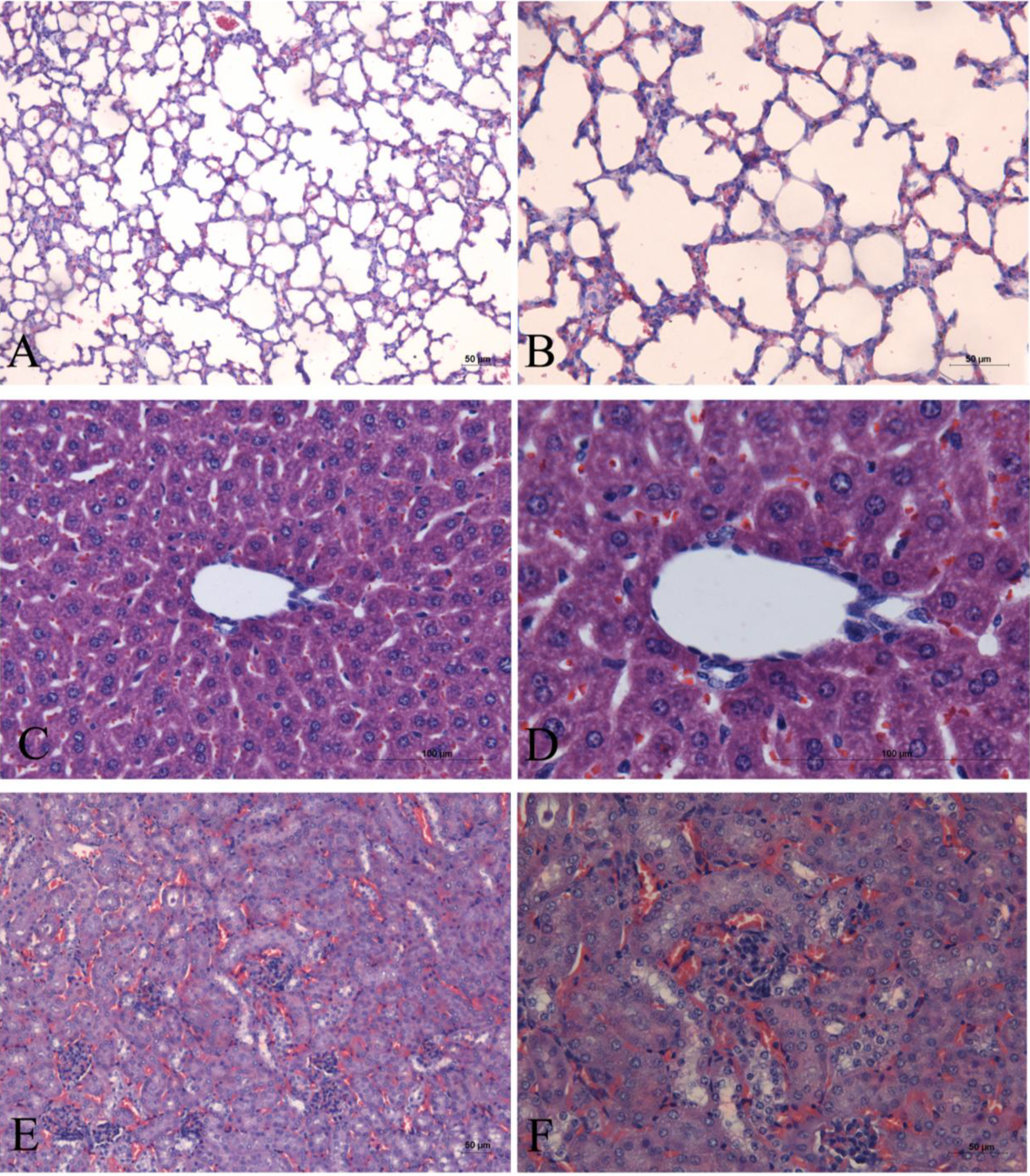 Figure 1

Share & Cite This Article
MDPI and ACS Style
Rangel, M.; Martins, J.C.G.; Garcia, A.N.; Conserva, G.A.A.; Costa-Neves, A.; Sant'Anna, C.L.; De Carvalho, L.R. Analysis of the Toxicity and Histopathology Induced by the Oral Administration of Pseudanabaena galeata and Geitlerinema splendidum (Cyanobacteria) Extracts to Mice. Mar. Drugs 2014, 12, 508-524.
Related Articles
Comments
[Return to top]