Radiolabeled Cetuximab Conjugates for EGFR Targeted Cancer Diagnostics and Therapy†
1
Helmholtz-Zentrum Dresden-Rossendorf (HZDR), Institute of Radiopharmaceutical Cancer Research, Bautzner Landstraße 400, Dresden 01328, Germany
2
Department of Chemistry and Food Chemistry, Technische Universität Dresden, Dresden 01062, Germany
3
Department of Radiation Oncology and OncoRay, Medical Faculty and University Hospital Carl Gustav Carus, Technische Universität Dresden, Dresden 01307, Germany
4
OncoRay—National Center for Radiation Research in Oncology, Medical Faculty and University Hospital Carl Gustav Carus, Technische Universität Dresden, Dresden 01307, Germany
5
German Cancer Consortium (DKTK) Dresden and German Cancer Research Center (DKFZ), Heidelberg 69120, Germany
6
HZDR, Institute of Radiation Oncology, Bautzner Landstraße 400, Dresden 01328, Germany
†
Dedicated to Prof. Bernd Johannsen (Dresden-Rossendorf) on the occasion of his 75th birthday
*
Author to whom correspondence should be addressed.
Received: 20 December 2013 / Revised: 11 February 2014 / Accepted: 21 February 2014 / Published: 5 March 2014
Abstract
The epidermal growth factor receptor (EGFR) has evolved over years into a main molecular target for the treatment of different cancer entities. In this regard, the anti-EGFR antibody cetuximab has been approved alone or in combination with: (a) chemotherapy for treatment of colorectal and head and neck squamous cell carcinoma and (b) with external radiotherapy for treatment of head and neck squamous cell carcinoma. The conjugation of radionuclides to cetuximab in combination with the specific targeting properties of this antibody might increase its therapeutic efficiency. This review article gives an overview of the preclinical studies that have been performed with radiolabeled cetuximab for imaging and/or treatment of different tumor models. A particularly promising approach seems to be the treatment with therapeutic radionuclide-labeled cetuximab in combination with external radiotherapy. Present data support an important impact of the tumor micromilieu on treatment response that needs to be further validated in patients. Another important challenge is the reduction of nonspecific uptake of the radioactive substance in metabolic organs like liver and radiosensitive organs like bone marrow and kidneys. Overall, the integration of diagnosis, treatment and monitoring as a theranostic approach appears to be a promising strategy for improvement of individualized cancer treatment.
View Full-Text
►

▼

Figures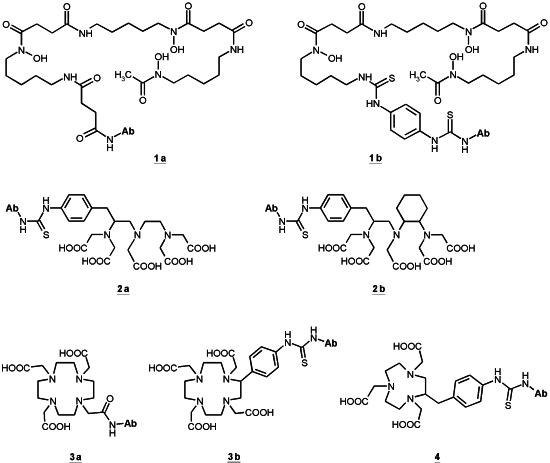 Graphical abstract

Share & Cite This Article
MDPI and ACS Style
Sihver, W.; Pietzsch, J.; Krause, M.; Baumann, M.; Steinbach, J.; Pietzsch, H.-J. Radiolabeled Cetuximab Conjugates for EGFR Targeted Cancer Diagnostics and Therapy. Pharmaceuticals 2014, 7, 311-338.
Related Articles
Comments
[Return to top]