Open Access This article is
freely available
re-usable
Short Note
6-Bromo-
N
-(2-methyl-2
H
-benzo[
d
][1,2,3]triazol-5-yl)quinolin-4-amine
1
Department of Pharmacology, School of Medicine, University of North Carolina at Chapel Hill, Chapel Hill, NC 27599, USA
2
Structural Genomics Consortium, UNC Eshelman School of Pharmacy, University of North Carolina at Chapel Hill, Chapel Hill, NC 27599, USA
3
UK National Crystallography Service, School of Chemistry, University of Southampton, Highfield Campus, Southampton SO17 1BJ, UK
*
Author to whom correspondence should be addressed.
Received: 7 October 2019 / Accepted: 24 October 2019 / Published: 27 October 2019
Abstract
:
We describe a straightforward synthesis of the title compound, incorporating a relatively rare 2-methyl-2
H
-1,2,3-triazole heterocylic motif as a potential kinase inhibitor motif. The small molecule crystal structure has been resolved, revealing an interesting packing arrangement and overall conformation. We also performed routine characterization with
1
H/
13
C-NMR and liquid chromatography (LC) and high-resolution mass spectra (HRMS).
Keywords:
2-methyl-2
H
-1,2,3-triazole; 4-anilino-quin(az)olines; conformational flexibility; hinge binder; kinase inhibitor design
Supplementary Materials
The following are available online, crystallographic data for Compound
9
H
+
Cl
−
in crystallographic information file (CIF) format. CCDC 1957384 also contains the supplementary crystallographic data for this paper. These data can be obtained free of charge via
http://www.ccdc.cam.ac.uk/conts/retrieving.html
.
Author Contributions
Conceptualization and Writing the Original Draft Preparation C.R.M.A.; Validation, Resources, Data Curation and Editing C.R.M.A. and G.J.T.
Funding
The SGC is a registered charity (number 1097737) that receives funds from AbbVie, Bayer Pharma AG, Boehringer Ingelheim, Canada Foundation for Innovation, Eshelman Institute for Innovation, Genome Canada, Innovative Medicines Initiative (EU/EFPIA) [ULTRA-DD grant no. 115766], Janssen, Merck KGaA Darmstadt Germany, MSD, Novartis Pharma AG, Ontario Ministry of Economic Development and Innovation, Pfizer, São Paulo Research Foundation-FAPESP, Takeda, and Wellcome [106169/ZZ14/Z].
Acknowledgments
We thank the EPSRC UK National Crystallography Service at the University of Southampton for the collection of the crystallographic data. We also thank Brandie Ehrmann for LC-MS/HRMS support provided by the Mass Spectrometry Core Laboratory at the University of North Carolina at Chapel Hill.
Conflicts of Interest
The authors declare no conflict of interest.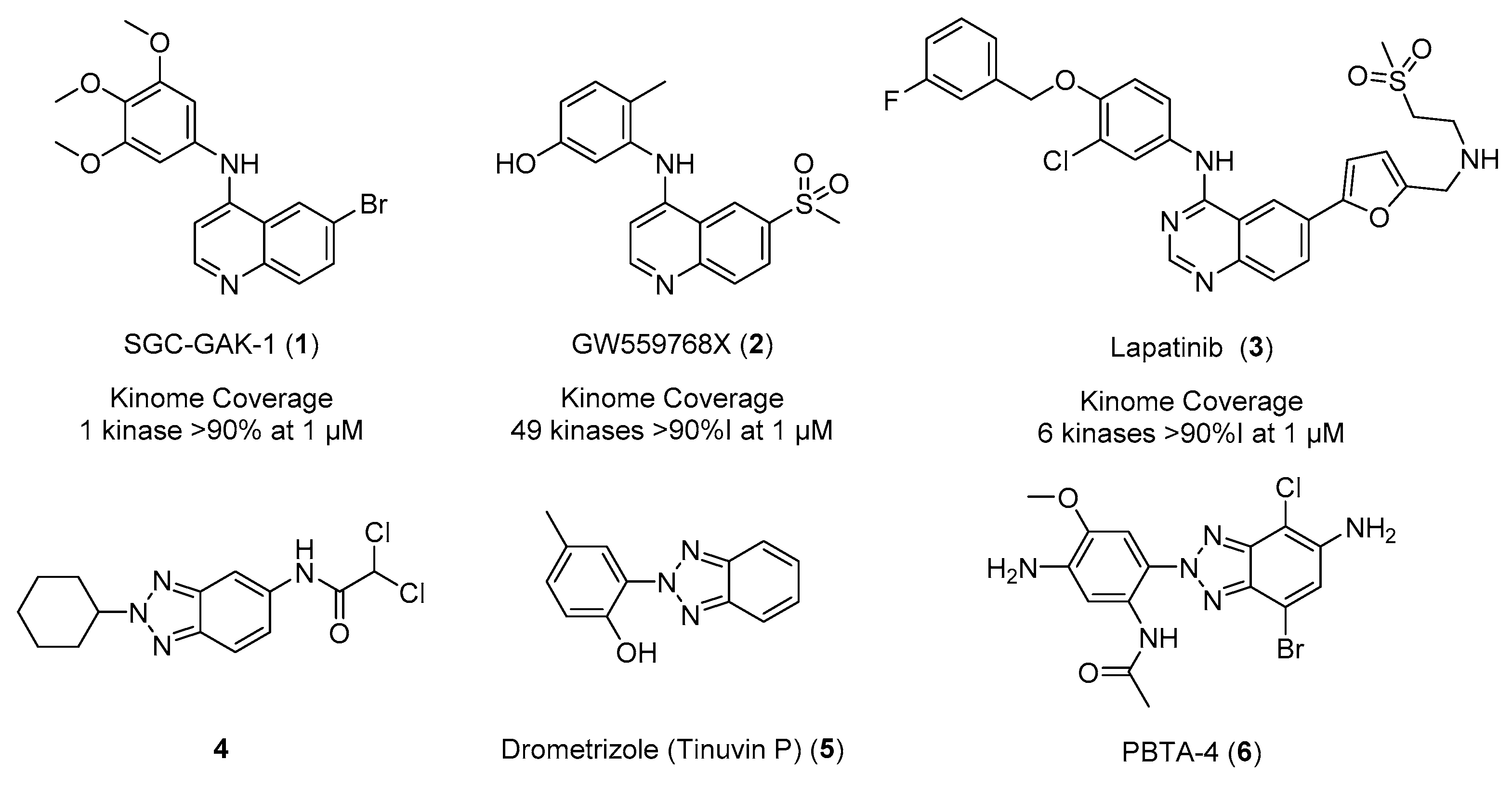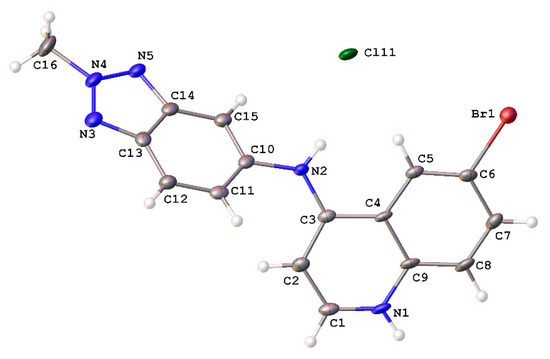 Figure 2. Molecular structure of 9H+Cl− showing atomic labeling and displacement ellipsoids at a 50% probability level.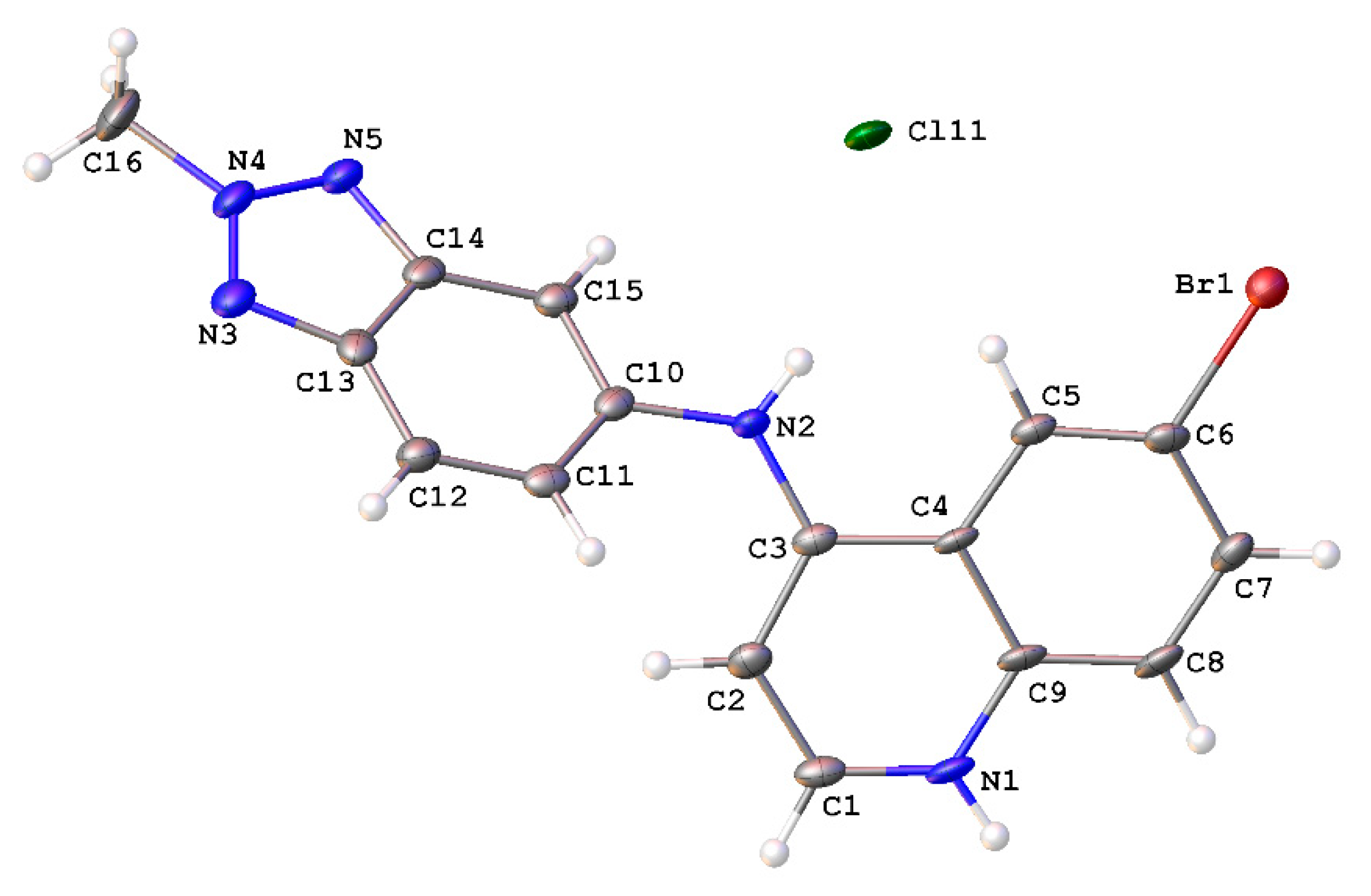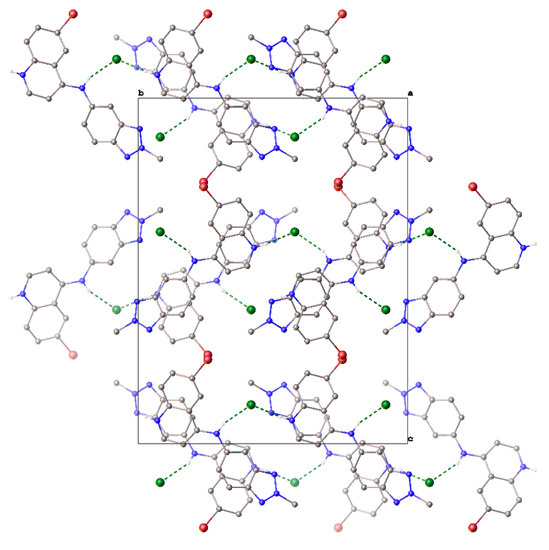 Figure 3.
Unit cell contents of
9
H
+
Cl
−
, shown in projection down the
a
-axis. Hydrogen atoms except those involved in H-bonding have been omitted for clarity. Hydrogen bonds are shown as dashed green lines.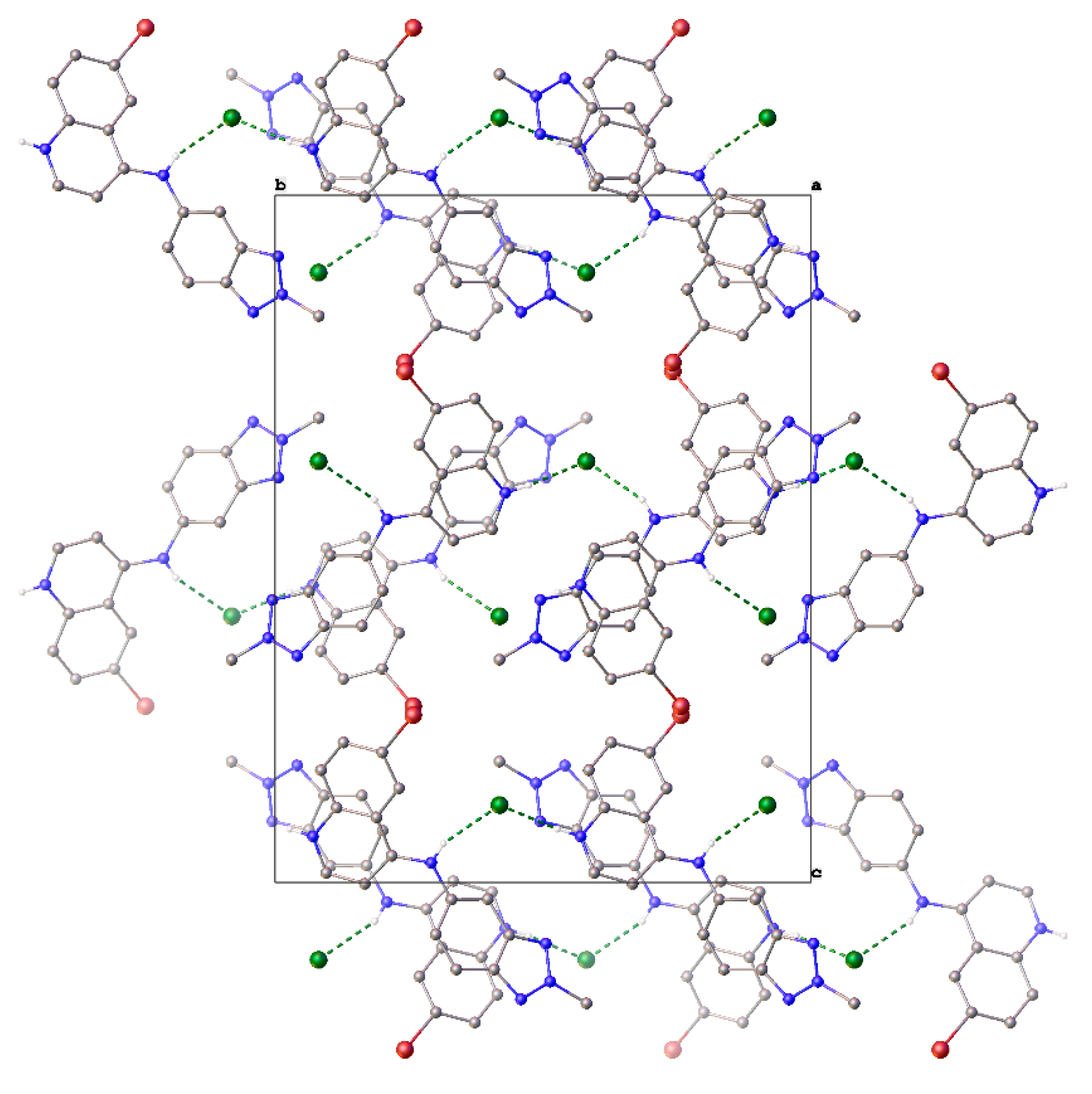 © 2019 by the authors. Licensee MDPI, Basel, Switzerland. This article is an open access article distributed under the terms and conditions of the Creative Commons Attribution (CC BY) license (http://creativecommons.org/licenses/by/4.0/).