In Vitro Cytotoxicity Evaluation of the Magnéli Phase Titanium Suboxides (TixO2x−1) on A549 Human Lung Cells
Department of Biology, Biotechnical Faculty, University of Ljubljana, Večna pot 111, 1000 Ljubljana, Slovenia
*
Author to whom correspondence should be addressed.
Received: 7 December 2018 / Revised: 24 December 2018 / Accepted: 26 December 2018 / Published: 8 January 2019
Abstract
The use of titanium suboxides, known as Magnéli phase TiO
x
, is expected to increase in the near future due to their desirable properties. In order to use Magnéli phase TiO
x
nanoparticles safely, it is necessary to know how nanoparticles interact with biological systems. In this study, the cytotoxicity of three different Magnéli TiO
x
nanoparticles was evaluated using human lung A549 cells and the results were compared with hazard data on two different TiO
2
nanoparticles whose biological interactions have already been extensively studied. After A549 cells were exposed to nanoparticles, the metabolic activity was measured by the Resazurin assay, the amount of cellular proteins was measured by the Coomassie Blue assay, and lysosomal integrity was measured by the Neutral Red Uptake assay. In order to investigate possible modes of particle actions, intracellular Ca
2+
level, reactive oxygen species (ROS) production, and photo-oxidative disruptions of lysosomal membranes were assessed. All experiments were performed in serum-containing and in serum-deprived cell culture mediums. In addition, the photocatalytic activity of Magnéli TiO
x
and TiO
2
nanoparticles was measured. The results show that Magnéli TiO
x
nanoparticles increase intracellular Ca
2+
but not ROS levels. In contrast, TiO
2
nanoparticles increase ROS levels, resulting in a higher cytotoxicity. Although Magnéli TiO
x
nanoparticles showed a lower UV-A photocatalytic activity, the photo-stability of the lysosomal membranes was decreased by a greater extent, possibly due to particle accumulation inside lysosomes. We provide evidence that Magnéli TiO
x
nanoparticles have lower overall biological activity when compared with the two TiO
2
formulations. However, some unique cellular interactions were detected and should be further studied in line with possible Magnéli TiO
x
application. We conclude that Magnéli phase nanoparticles could be considered as low toxic material same as other forms of titanium oxide particles.
View Full-Text
►

▼

Figures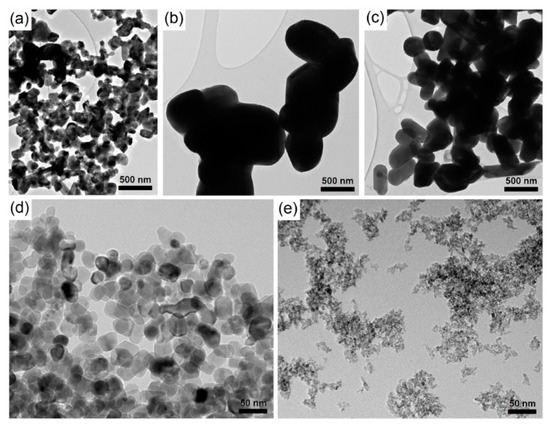 Figure 1
This is an open access article distributed under the
Creative Commons Attribution License
which permits unrestricted use, distribution, and reproduction in any medium, provided the original work is properly cited (CC BY 4.0).

Share & Cite This Article
MDPI and ACS Style
Kononenko, V.; Drobne, D. In Vitro Cytotoxicity Evaluation of the Magnéli Phase Titanium Suboxides (TixO2x−1) on A549 Human Lung Cells. Int. J. Mol. Sci. 2019, 20, 196.
Note that from the first issue of 2016, MDPI journals use article numbers instead of page numbers. See further details here.
Related Articles
Comments
[Return to top]