Erinacine A-Enriched
Hericium erinaceus

Mycelium Produces Antidepressant-Like Effects through Modulating BDNF/PI3K/Akt/GSK-3β Signaling in Mice

1

Research Institute of Biotechnology, HungKuang University, Taichung 43302, Taiwan

2

Bioengineering Center, Grape King Bio Ltd., Taoyuan City 32471, Taiwan

3

Department of Food Science, Nutrition, and Nutraceutical Biotechnology, Shih Chien University, Taipei 10462, Taiwan

4

Institute of Food Science and Technology, National Taiwan University, Taipei City 10617, Taiwan

5

Department of Bioscience Technology, Chung Yuan Christian University, Taoyuan City 32023, Taiwan

6

Institute of Biotechnology, National Changhua University of Education, Changhua County 50007, Taiwan

7

School of Pharmacy, China Medical University, Taichung 40402, Taiwan

8

Department of Food Nutrition and Health Biotechnology, Asia University, Taichung 41354, Taiwan

9

Department of Medical Research, China Medical University Hospital, China Medical University, Taichung 40402, Taiwan

*

Author to whom correspondence should be addressed.

Received: 25 December 2017 / Revised: 21 January 2018 / Accepted: 22 January 2018 / Published: 24 January 2018
Abstract
Antidepressant-like effects of ethanolic extract of
Hericium erinaceus
(HE) mycelium enriched in erinacine A on depressive mice challenged by repeated restraint stress (RS) were examined. HE at 100, 200 or 400 mg/kg body weight/day was orally given to mice for four weeks. After two weeks of HE administration, all mice except the control group went through with 14 days of RS protocol. Stressed mice exhibited various behavioral alterations, such as extending immobility time in the tail suspension test (TST) and forced swimming test (FST), and increasing the number of entries in open arm (POAE) and the time spent in the open arm (PTOA). Moreover, the levels of norepinephrine (NE), dopamine (DA) and serotonin (5-HT) were decreased in the stressed mice, while the levels of interleukin (IL)-6 and tumor necrosis factor (TNF)-α were increased. These changes were significantly inverted by the administration of HE, especially at the dose of 200 or 400 mg/kg body weight/day. Additionally, HE was shown to activate the BDNF/TrkB/PI3K/Akt/GSK-3β pathways and block the NF-κB signals in mice. Taken together, erinacine A-enriched HE mycelium could reverse the depressive-like behavior caused by RS and was accompanied by the modulation of monoamine neurotransmitters as well as pro-inflammatory cytokines, and regulation of BDNF pathways. Therefore, erinacine A-enriched HE mycelium could be an attractive agent for the treatment of depressive disorders.
View Full-Text
►

▼

Figures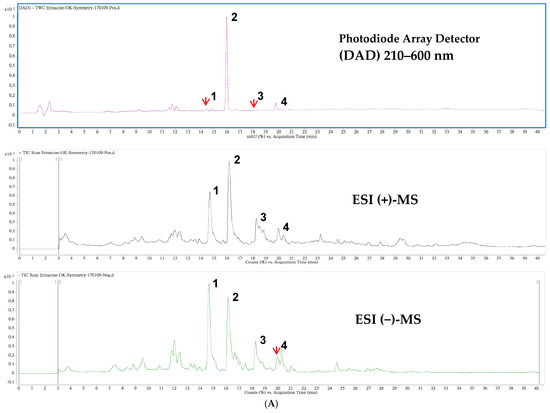 Figure 1
This is an open access article distributed under the
Creative Commons Attribution License
which permits unrestricted use, distribution, and reproduction in any medium, provided the original work is properly cited (CC BY 4.0).

Share & Cite This Article
MDPI and ACS Style
Chiu, C.-H.; Chyau, C.-C.; Chen, C.-C.; Lee, L.-Y.; Chen, W.-P.; Liu, J.-L.; Lin, W.-H.; Mong, M.-C. Erinacine A-Enriched Hericium erinaceus Mycelium Produces Antidepressant-Like Effects through Modulating BDNF/PI3K/Akt/GSK-3β Signaling in Mice. Int. J. Mol. Sci. 2018, 19, 341.
Note that from the first issue of 2016, MDPI journals use article numbers instead of page numbers. See further details here.
Related Articles
Comments
[Return to top]