Thirty Minutes of Hypobaric Hypoxia Provokes Alterations of Immune Response, Haemostasis, and Metabolism Proteins in Human Serum
1
Department of Anaesthesiology and Intensive Care Medicine, University Hospital of Cologne, 50937 Cologne, Germany
2
Department of Otorhinolaryngology, Head and Neck Surgery, University of Cologne, 50937 Cologne, Germany
3
Department of Neurosciences, Reproductive and Odontostomatological Sciences, University of Naples "Federico II", Via S. Pansini, 5-80131 Napoli, Italy
4
CECAD Lipidomics & Proteomics Facilities, CECAD Research Center, University of Cologne, Joseph-Stelzmann-Str. 26, 50931 Cologne, Germany
5
Department of Otorhinolaryngology, Head and Neck Surgery, University Medical Center Göttingen, Robert-Koch-Strasse 40, 37075 Göttingen, Germany
†
These authors contributed equally to this work.
*
Author to whom correspondence should be addressed.
Received: 27 July 2017 / Revised: 21 August 2017 / Accepted: 29 August 2017 / Published: 31 August 2017
Abstract
Hypobaric hypoxia (HH) during airline travel induces several (patho-) physiological reactions in the human body. Whereas severe hypoxia is investigated thoroughly, very little is known about effects of moderate or short-term hypoxia, e.g. during airline flights. The aim of the present study was to analyse changes in serum protein expression and activation of signalling cascades in human volunteers staying for 30 min in a simulated altitude equivalent to airline travel. After approval of the local ethics committee, 10 participants were exposed to moderate hypoxia (simulation of 2400 m or 8000 ft for 30 min) in a hypobaric pressure chamber. Before and after hypobaric hypoxia, serum was drawn, centrifuged, and analysed by two-dimensional gel electrophoresis (2-DIGE) and matrix-assisted laser desorption/ionization followed by time-of-flight mass spectrometry (MALDI-TOF). Biological functions of regulated proteins were identified using functional network analysis (GeneMania
®
, STRING
®
, and Perseus
®
software). In participants, oxygen saturation decreased from 98.1 ± 1.3% to 89.2 ± 1.8% during HH. Expression of 14 spots (i.e., 10 proteins: ALB, PGK1, APOE, GAPDH, C1QA, C1QB, CAT, CA1, F2, and CLU) was significantly altered. Bioinformatic analysis revealed an association of the altered proteins with the signalling cascades "regulation of haemostasis" (four proteins), "metabolism" (five proteins), and "leukocyte mediated immune response" (five proteins). Even though hypobaric hypoxia was short and moderate (comparable to an airliner flight), analysis of protein expression in human subjects revealed an association to immune response, protein metabolism, and haemostasis
View Full-Text
►

▼

Figures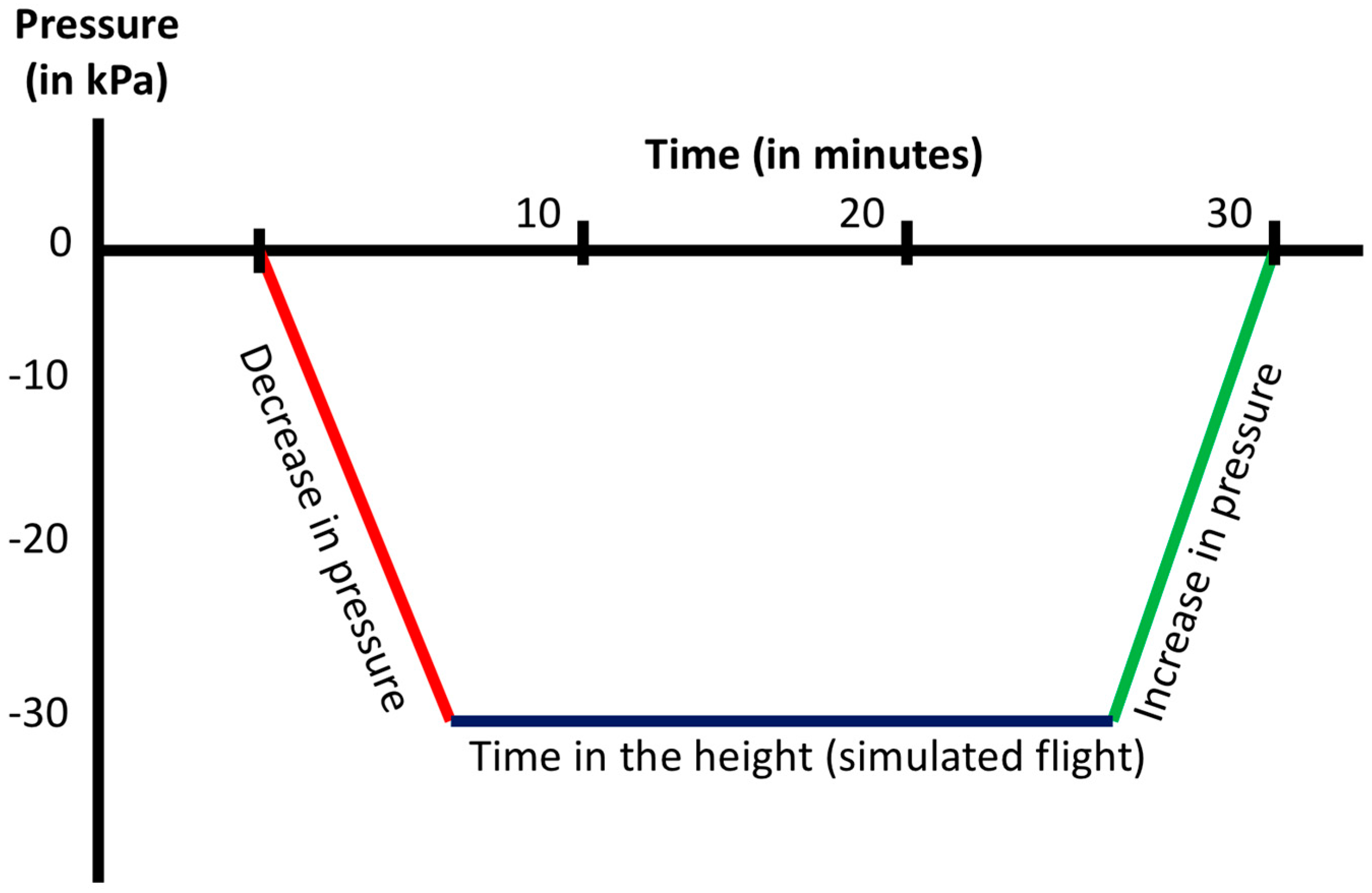 Figure 1
This is an open access article distributed under the
Creative Commons Attribution License
which permits unrestricted use, distribution, and reproduction in any medium, provided the original work is properly cited (CC BY 4.0).

Share & Cite This Article
MDPI and ACS Style
Hinkelbein, J.; Jansen, S.; Iovino, I.; Kruse, S.; Meyer, M.; Cirillo, F.; Drinhaus, H.; Hohn, A.; Klein, C.; Robertis, E.D.; Beutner, D. Thirty Minutes of Hypobaric Hypoxia Provokes Alterations of Immune Response, Haemostasis, and Metabolism Proteins in Human Serum. Int. J. Mol. Sci. 2017, 18, 1882.
Note that from the first issue of 2016, MDPI journals use article numbers instead of page numbers. See further details here.
Related Articles
Comments
[Return to top]