Open Access This article is
freely available
re-usable
Article
IonchanPred 2.0: A Tool to Predict Ion Channels and Their Types
1
Key Laboratory for Neuro-Information of Ministry of Education, School of Life Science and Technology, Center for Informational Biology, University of Electronic Science and Technology of China, Chengdu 610054, China
2
Development and Planning Department, Inner Mongolia University, Hohhot 010021, China
3
Department of Physics, School of Sciences, and Center for Genomics and Computational Biology, North China University of Science and Technology, Tangshan 063000, China
4
Department of Pathophysiology, Southwest Medical University, Luzhou 646000, China
*
Authors to whom correspondence should be addressed.
Received: 7 August 2017 / Accepted: 21 August 2017 / Published: 24 August 2017
Abstract
:
Ion channels (IC) are ion-permeable protein pores located in the lipid membranes of all cells. Different ion channels have unique functions in different biological processes. Due to the rapid development of high-throughput mass spectrometry, proteomic data are rapidly accumulating and provide us an opportunity to systematically investigate and predict ion channels and their types. In this paper, we constructed a support vector machine (SVM)-based model to quickly predict ion channels and their types. By considering the residue sequence information and their physicochemical properties, a novel feature-extracted method which combined dipeptide composition with the physicochemical correlation between two residues was employed. A feature selection strategy was used to improve the performance of the model. Comparison results of in jackknife cross-validation demonstrated that our method was superior to other methods for predicting ion channels and their types. Based on the model, we built a web server called IonchanPred which can be freely accessed from
http://lin.uestc.edu.cn/server/IonchanPredv2.0
.
Keywords:
ion channels; pseudo-dipeptide composition; machine learning method
Acknowledgments
This work was supported by the Applied Basic Research Program of Sichuan Province (No. 2015JY0100 and 14JC0121), the Fundamental Research Funds for the Central Universities of China (Nos. ZYGX2015J144; ZYGX2015Z006; ZYGX2016J118; ZYGX2016J125; ZYGX2016J126), Program for the Top Young Innovative Talents of Higher Learning Institutions of Hebei Province (No. BJ2014028), the Outstanding Youth Foundation of North China University of Science and Technology (No. JP201502), China Postdoctoral Science Foundation (No.2015M582533), and the Scientific Research Foundation of the Education Department of Sichuan Province (11ZB122).
Author Contributions
Hao Lin, Wei Chen, and Hua Tang conceived and designed the experiments; Ya-Wei Zhao performed the experiments; Ya-Wei Zhao analyzed the data; Ya-Wei Zhao and Zhen-Dong Su contributed reagents/materials/analysis tools; Ya-Wei Zhao, Wuritu Yang, and Hao Lin wrote the paper.
Conflicts of Interest
The authors declare no conflict of interest.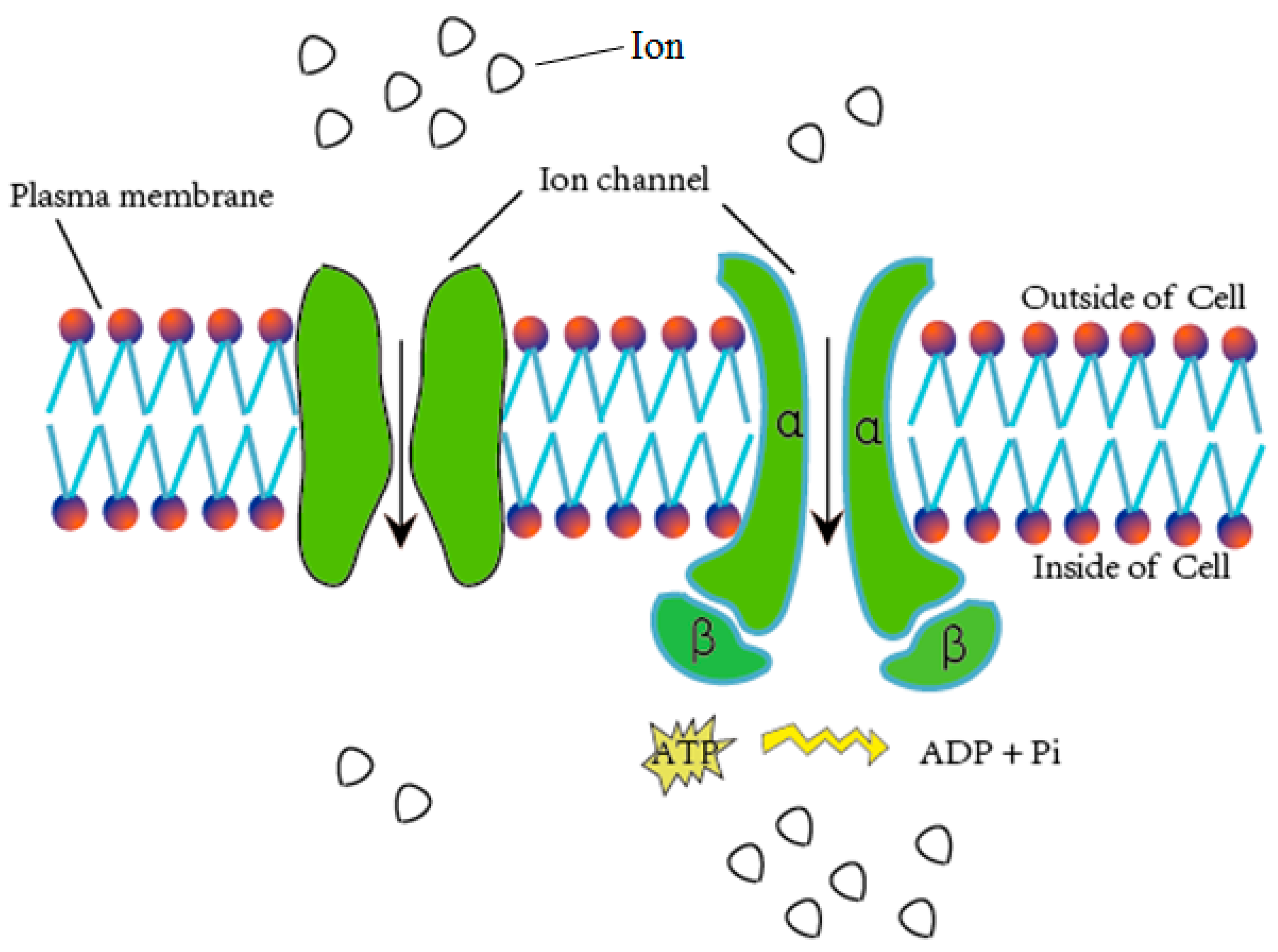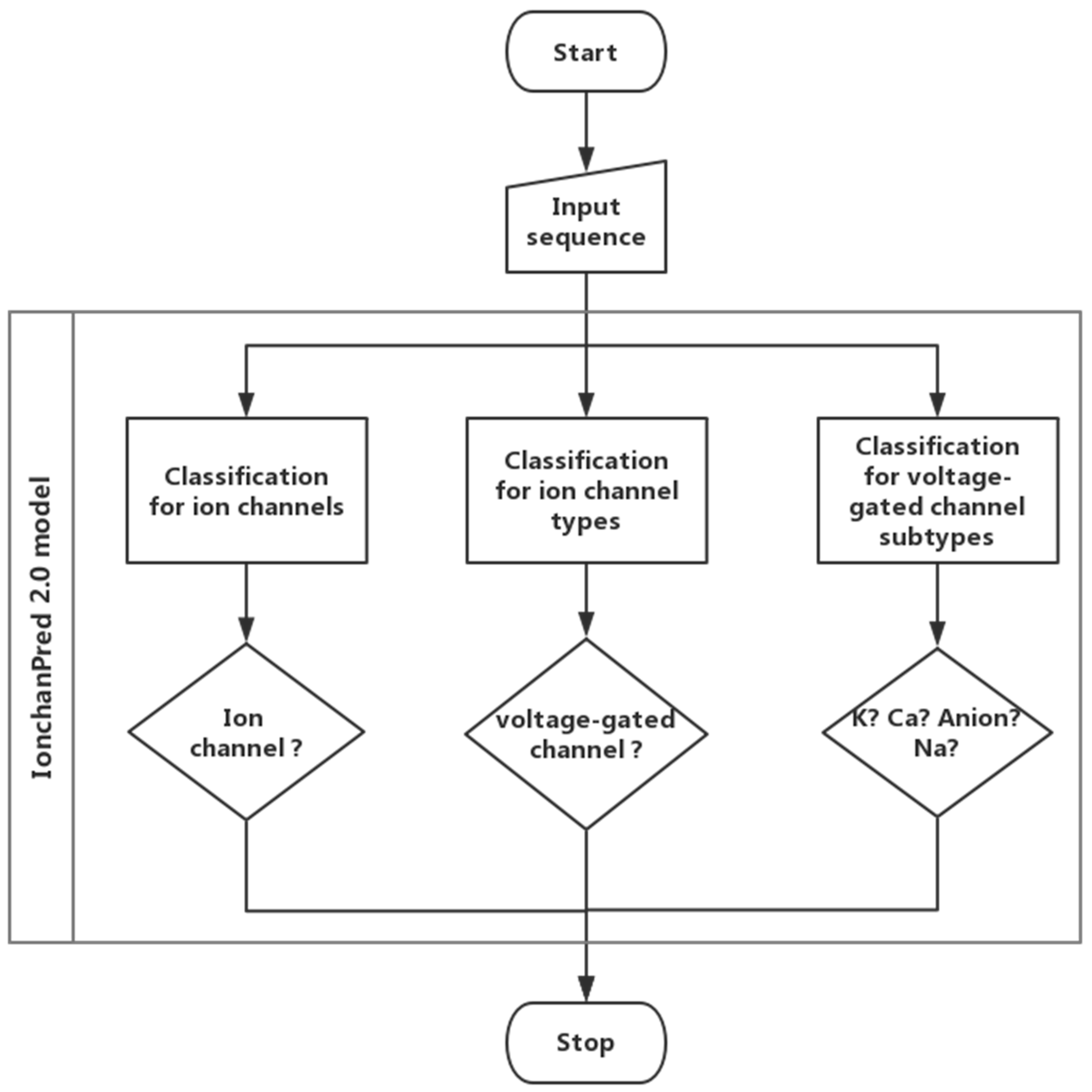 Figure 3. The feature selection results for three independent datasets. (a) Incremental feature selection (IFS) curve for ion channel (IC) vs. non-ion channel (NIC) prediction; (b) IFS curve for voltage-gated ion channels (VGIC) vs. ligand-gated ion channels (LGIC) prediction; (c) IFS curve for four types of VGIC prediction.

Database

λ

ω

OA

(%)
IC vs. NIC
21
0.20
87.5
VGIC vs. LGIC
7
0.30
93.9
four types of VGIC
9
0.15
89.1
IC: ion channels; NIC: non-ion channels; VGIC: voltage-gated ion channels; LGIC: ligand-gated ion channels;

OA

: overall accuracy.
Datasets
Our Model
Previous Model [13]

Sn

OA

AA

Sn

OA

AA

IC vs. NIC
IC
80.2
87.8
87.8
85.9
86.6
86.6
NIC
95.3
87.3
VGIC vs. LGIC
VGIC
94.7
94.0
94.0
94.6
92.6
92.7
LGIC
93.2
90.7
Types of VGIC
K+
97.5
92.6
87.7
92.6
87.8
83.7
Ca2+
89.7
82.8
Na+
75.0
75.0
An−
88.5
84.6
Sn

: sensitivity;

AA

: average accuracy;

OA

: overall accuracy; IC: ion channels; NIC: non-ion channels; VGIC: voltage-gated ion channels; LGIC: ligand-gated ion channels.

© 2017 by the authors. Licensee MDPI, Basel, Switzerland. This article is an open access article distributed under the terms and conditions of the Creative Commons Attribution (CC BY) license (http://creativecommons.org/licenses/by/4.0/).