Identification of Pathways in Liver Repair Potentially Targeted by Secretory Proteins from Human Mesenchymal Stem Cells
1
Applied Molecular Hepatology Laboratory, Department of Visceral, Transplantation, Thoracic and Vascular Surgery, University Hospital of Leipzig, Liebigstraße 21, 04103 Leipzig, Germany
2
Department of General, Visceral and Vascular Surgery, Jena University Hospital, Erlanger Allee 101, 07747 Jena, Germany
*
Author to whom correspondence should be addressed.
Academic Editor: Maurizio Muraca
Received: 26 May 2016 / Revised: 20 June 2016 / Accepted: 29 June 2016 / Published: 9 July 2016
Abstract
Background: The beneficial impact of mesenchymal stem cells (MSC) on both acute and chronic liver diseases has been confirmed, although the molecular mechanisms behind it remain elusive. We aim to identify factors secreted by undifferentiated and hepatocytic differentiated MSC in vitro in order to delineate liver repair pathways potentially targeted by MSC. Methods: Secreted factors were determined by protein arrays and related pathways identified by biomathematical analyses. Results: MSC from adipose tissue and bone marrow expressed a similar pattern of surface markers. After hepatocytic differentiation, CD54 (intercellular adhesion molecule 1, ICAM-1) increased and CD166 (activated leukocyte cell adhesion molecule, ALCAM) decreased. MSC secreted different factors before and after differentiation. These comprised cytokines involved in innate immunity and growth factors regulating liver regeneration. Pathway analysis revealed cytokine-cytokine receptor interactions, chemokine signalling pathways, the complement and coagulation cascades as well as the Januskinase-signal transducers and activators of transcription (JAK-STAT) and nucleotide-binding oligomerization domain-like receptor (NOD-like receptor) signalling pathways as relevant networks. Relationships to transforming growth factor β (TGF-β) and hypoxia-inducible factor 1-α (HIF1-α) signalling seemed also relevant. Conclusion: MSC secreted proteins, which differed depending on cell source and degree of differentiation. The factors might address inflammatory and growth factor pathways as well as chemo-attraction and innate immunity. Since these are prone to dysregulation in most liver diseases, MSC release hepatotropic factors, potentially supporting liver regeneration.
View Full-Text
►

▼

Figures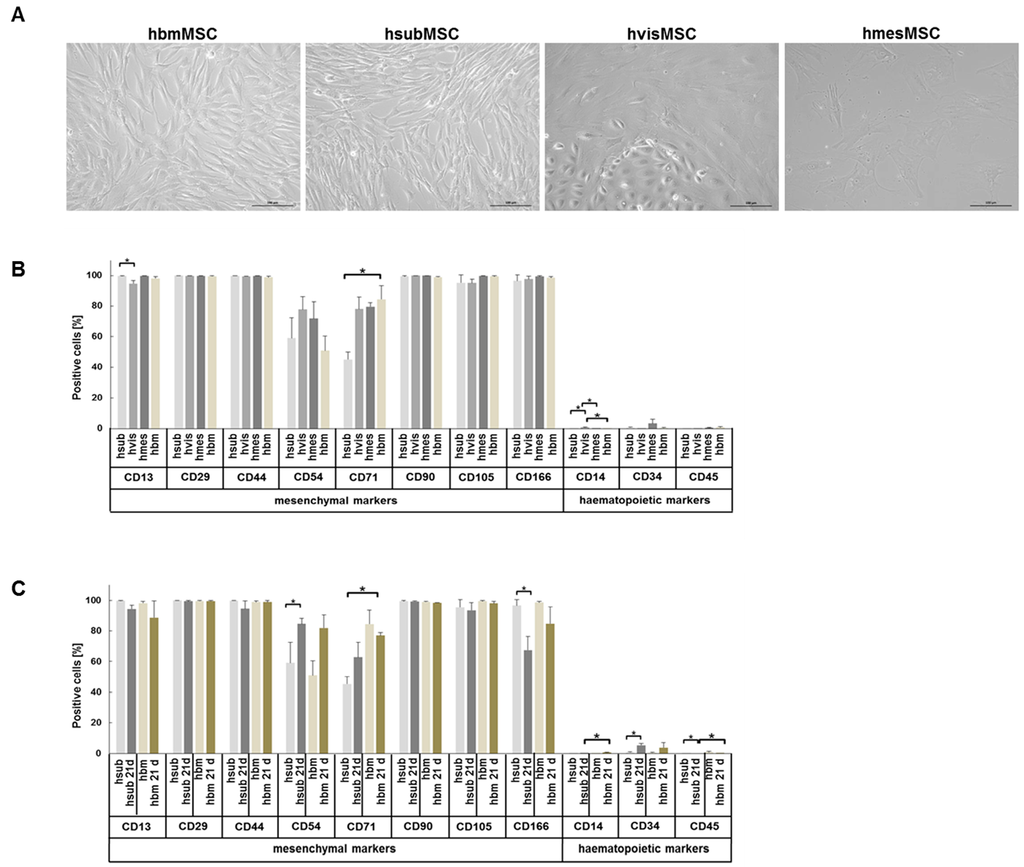 Figure 1
This is an open access article distributed under the
Creative Commons Attribution License
which permits unrestricted use, distribution, and reproduction in any medium, provided the original work is properly cited (CC BY 4.0).

Share & Cite This Article
MDPI and ACS Style
Winkler, S.; Hempel, M.; Brückner, S.; Tautenhahn, H.-M.; Kaufmann, R.; Christ, B. Identification of Pathways in Liver Repair Potentially Targeted by Secretory Proteins from Human Mesenchymal Stem Cells. Int. J. Mol. Sci. 2016, 17, 1099.
Note that from the first issue of 2016, MDPI journals use article numbers instead of page numbers. See further details here.
Related Articles
Comments
[Return to top]