A High Redox Potential Laccase from
Pycnoporus sanguineus

RP15: Potential Application for Dye Decolorization

1

Department of Chemistry, Faculty of Philosophy, Sciences and Languages of Ribeirão Preto, University of São Paulo, Bandeirantes Avenue, 3900, Ribeirão Preto, SP 14040-901, Brazil

2

Department of Molecular and Cell Biology and Protein Chemistry Center, CTC-Center for Cell Therapy-CEPID-FAPESP-Hemocentro de Ribeirão Preto, Ribeirão Preto Medical School, University of São Paulo, Bandeirantes Avenue, 3900, Ribeirão Preto, SP 14040-901, Brazil

3

Department of Biology, Faculty of Philosophy, Sciences and Languages of Ribeirão Preto, University of São Paulo, Bandeirantes Avenue, 3900, Ribeirão Preto, SP 14040-901, Brazil

*

Author to whom correspondence should be addressed.

Academic Editor: Ulf Hanefeld

Received: 8 March 2016 / Revised: 4 April 2016 / Accepted: 28 April 2016 / Published: 5 May 2016
Abstract
Laccase production by
Pycnoporus sanguineus
RP15 grown in wheat bran and corncob under solid-state fermentation was optimized by response surface methodology using a Central Composite Rotational Design. A laccase (Lacps1) was purified and characterized and the potential of the pure Lacps1 and the crude culture extract for synthetic dye decolorization was evaluated. At optimal conditions (eight days, 26 °C, 18% (
w
/
w
) milled corncob, 0.8% (
w
/
w
) NH
4
Cl and 50 mmol·L
−1
CuSO
4
, initial moisture 4.1 mL·g
−1
), the laccase activity reached 138.6 ± 13.2 U·g
−1
. Lacps1 was a monomeric glycoprotein (67 kDa, 24% carbohydrate). Optimum pH and temperature for the oxidation of 2,2'-azino-
bis
(3-ethylbenzthiazoline-6-sulfonate) (ABTS) were 4.4 and 74.4 °C, respectively. Lacps1 was stable at pH 3.0–8.0, and after two hours at 55–60 °C, presenting high redox potential (0.747 V
vs.
NHE). ABTS was oxidized with an apparent affinity constant of 147.0 ± 6.4 μmol·L
−1
, maximum velocity of 413.4 ± 21.2 U·mg
−1
and catalytic efficiency of 3140.1 ± 149.6 L·mmol
−1
·s
−1
. The maximum decolorization percentages of bromophenol blue (BPB), remazol brilliant blue R and reactive blue 4 (RB4), at 25 or 40 °C without redox mediators, reached 90%, 80% and 60%, respectively, using either pure Lacps1 or the crude extract. This is the first study of the decolorization of BPB and RB4 by a
P. sanguineus
laccase. The data suggested good potential for treatment of industrial dye-containing effluents.
View Full-Text
►

▼

Figures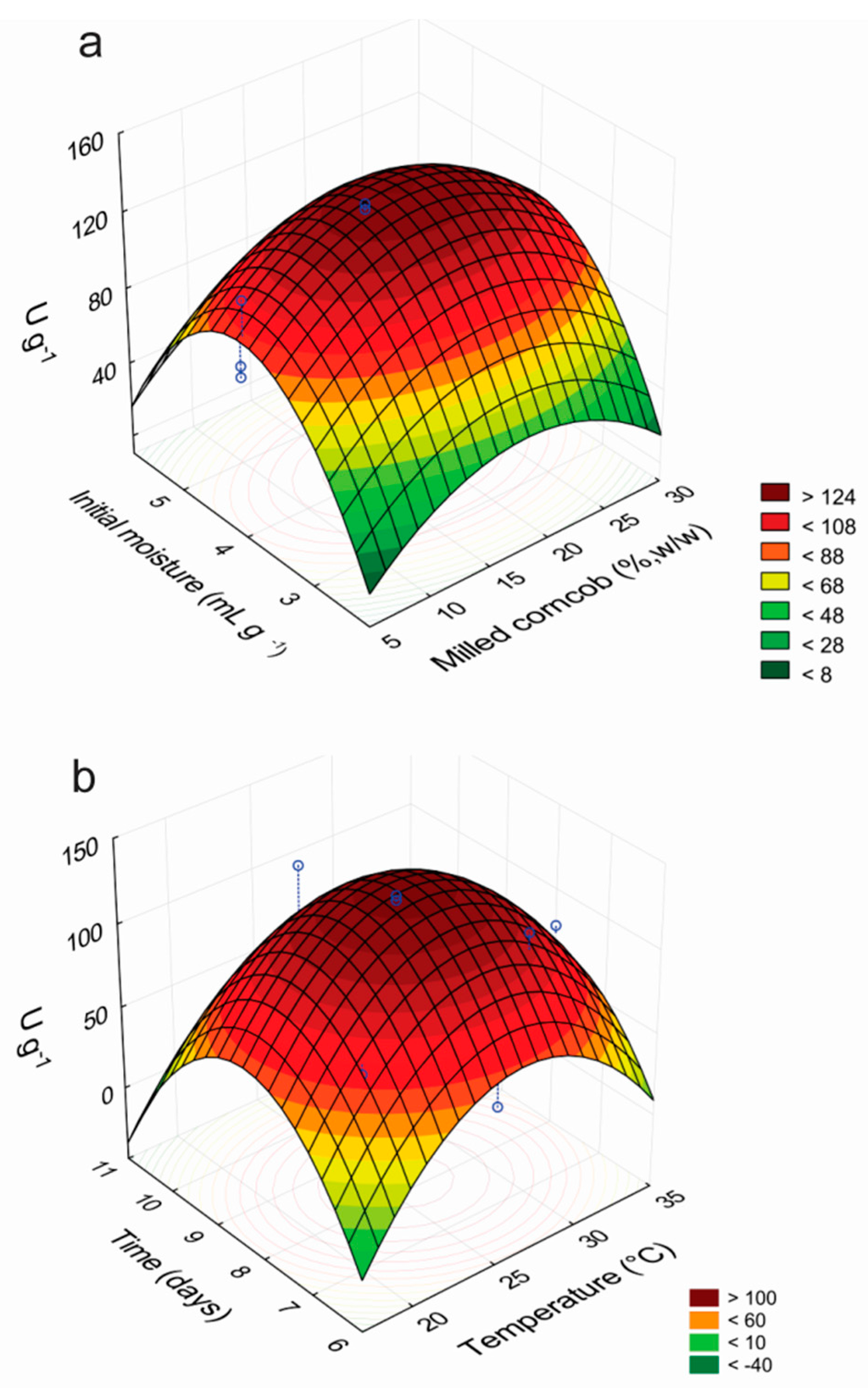 Figure 1
This is an open access article distributed under the
Creative Commons Attribution License
which permits unrestricted use, distribution, and reproduction in any medium, provided the original work is properly cited (CC BY 4.0).

Share & Cite This Article
MDPI and ACS Style
Zimbardi, A.L.R.L.; Camargo, P.F.; Carli, S.; Aquino Neto, S.; Meleiro, L.P.; Rosa, J.C.; De Andrade, A.R.; Jorge, J.A.; Furriel, R.P.M. A High Redox Potential Laccase from Pycnoporus sanguineus RP15: Potential Application for Dye Decolorization. Int. J. Mol. Sci. 2016, 17, 672.
Note that from the first issue of 2016, MDPI journals use article numbers instead of page numbers. See further details here.
Related Articles
Comments
[Return to top]