Structural Insights into the Molecular Design of Flutolanil Derivatives Targeted for Fumarate Respiration of Parasite Mitochondria
1
Department of Biomedical Chemistry, Graduate School of Medicine, The University of Tokyo, Tokyo 113-0033, Japan
2
Department of Applied Biology, Graduate School of Science Technology, Kyoto Institute of Technology, Kyoto 606-8585, Japan
3
Department of Biochemistry, Ahmadu Bello University, Zaria 2222, Nigeria
4
Research Center, Nihon Nohyaku Co., Ltd., 345 Oyamada-cho, Kawachinagano, Osaka 586-0094, Japan
5
Department of Integrated Analytical Chemistry, Graduate School of Pharmaceutical Sciences, The University of Tokyo, Tokyo 113-0033, Japan
6
Center for Life Science Technologies, RIKEN, Tsurumi, Yokohama 230-0045, Japan
*
Authors to whom correspondence should be addressed.
Academic Editor: Charles A. Collyer
Received: 30 March 2015 / Revised: 19 June 2015 / Accepted: 24 June 2015 / Published: 7 July 2015
Abstract
Recent studies on the respiratory chain of
Ascaris suum
showed that the mitochondrial NADH-fumarate reductase system composed of complex I, rhodoquinone and complex II plays an important role in the anaerobic energy metabolism of adult
A. suum
. The system is the major pathway of energy metabolism for adaptation to a hypoxic environment not only in parasitic organisms, but also in some types of human cancer cells. Thus, enzymes of the pathway are potential targets for chemotherapy. We found that flutolanil is an excellent inhibitor for
A. suum
complex II (IC
50
= 0.058 μM) but less effectively inhibits homologous porcine complex II (IC
50
= 45.9 μM). In order to account for the specificity of flutolanil to
A. suum
complex II from the standpoint of structural biology, we determined the crystal structures of
A. suum
and porcine complex IIs binding flutolanil and its derivative compounds. The structures clearly demonstrated key interactions responsible for its high specificity to
A. suum
complex II and enabled us to find analogue compounds, which surpass flutolanil in both potency and specificity to
A. suum
complex II. Structures of complex IIs binding these compounds will be helpful to accelerate structure-based drug design targeted for complex IIs.
View Full-Text
►

▼

Figures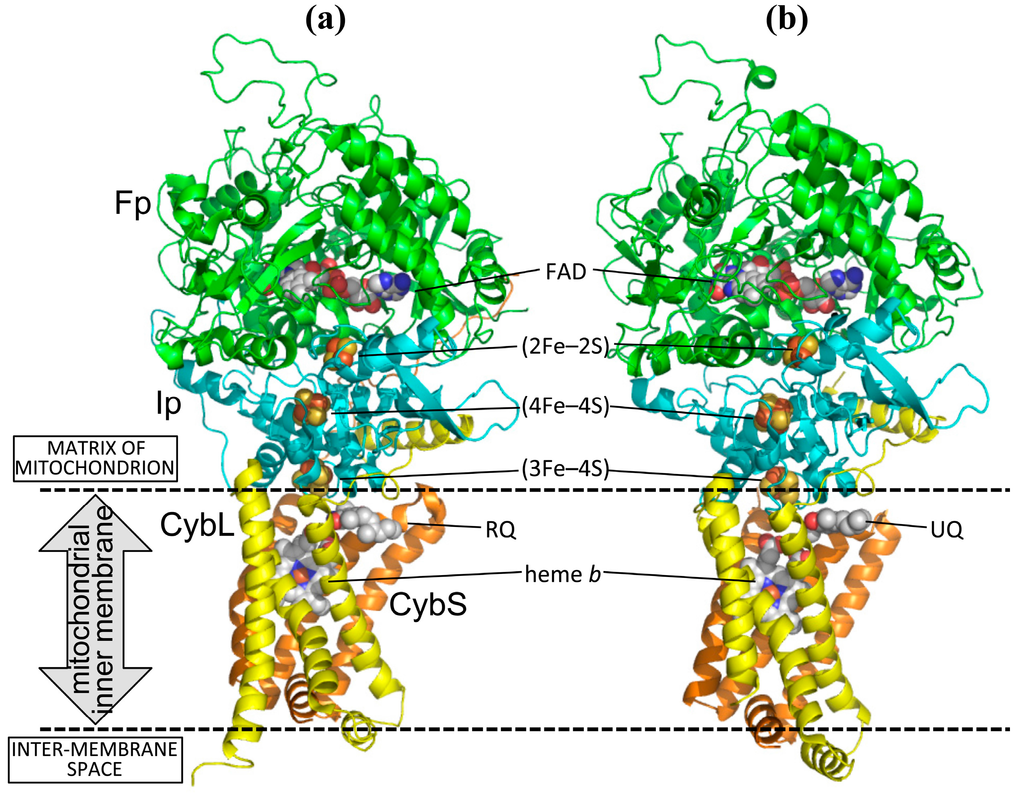 Figure 1
This is an open access article distributed under the
Creative Commons Attribution License
which permits unrestricted use, distribution, and reproduction in any medium, provided the original work is properly cited (CC BY 4.0).

Share & Cite This Article
MDPI and ACS Style
Inaoka, D.K.; Shiba, T.; Sato, D.; Balogun, E.O.; Sasaki, T.; Nagahama, M.; Oda, M.; Matsuoka, S.; Ohmori, J.; Honma, T.; Inoue, M.; Kita, K.; Harada, S. Structural Insights into the Molecular Design of Flutolanil Derivatives Targeted for Fumarate Respiration of Parasite Mitochondria. Int. J. Mol. Sci. 2015, 16, 15287-15308.
Related Articles
Comments
[Return to top]