Comparative Analysis of Anther Transcriptome Profiles of Two Different Rice Male Sterile Lines Genotypes under Cold Stress
1
State Key Laboratory of Hybrid Rice, Longping Branch of Graduate School, Central South University, Changsha 410013, China
2
Hunan Hybrid Rice Research Center, Changsha 410125, China
3
Plant Breeding, Genetics, and Biotechnology Division, International Rice Research Institute, DAPO Box 7777, Metro Manila 1301, Philippines
4
College of Agronomy, Hunan Agricultural University, Changsha 410128, China
*
Author to whom correspondence should be addressed.
Academic Editors: Ann Cuypers and Tony Remans
Received: 3 March 2015 / Revised: 29 April 2015 / Accepted: 13 May 2015 / Published: 18 May 2015
Abstract
Rice is highly sensitive to cold stress during reproductive developmental stages, and little is known about the mechanisms of cold responses in rice anther. Using the HiSeq™ 2000 sequencing platform, the anther transcriptome of photo thermo sensitive genic male sterile lines (PTGMS) rice Y58S and P64S (Pei'ai64S) were analyzed at the fertility sensitive stage under cold stress. Approximately 243 million clean reads were obtained from four libraries and aligned against the oryza indica genome and 1497 and 5652 differentially expressed genes (DEGs) were identified in P64S and Y58S, respectively. Both gene ontology (GO) and Kyoto Encyclopedia of Genes and Genomes (KEGG) analyses were conducted for these DEGs. Functional classification of DEGs was also carried out. The DEGs common to both genotypes were mainly involved in signal transduction, metabolism, transport, and transcriptional regulation. Most of the DEGs were unique for each comparison group. We observed that there were more differentially expressed MYB (Myeloblastosis) and zinc finger family transcription factors and signal transduction components such as calmodulin/calcium dependent protein kinases in the Y58S comparison group. It was also found that ribosome-related DEGs may play key roles in cold stress signal transduction. These results presented here would be particularly useful for further studies on investigating the molecular mechanisms of rice responses to cold stress.
View Full-Text
►

▼

Figures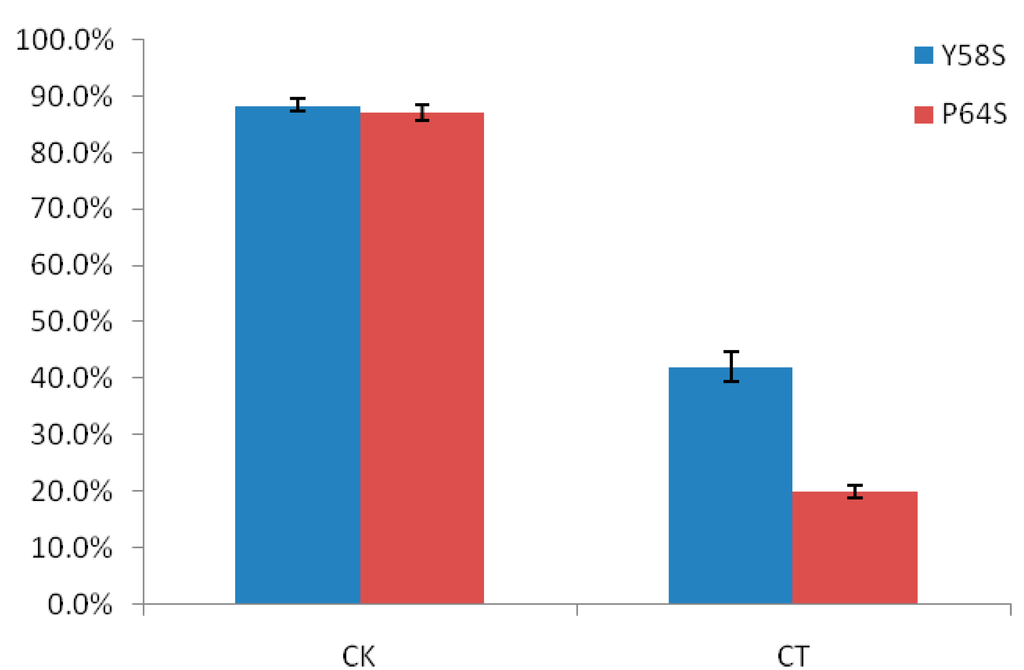 Figure 1
This is an open access article distributed under the
Creative Commons Attribution License
which permits unrestricted use, distribution, and reproduction in any medium, provided the original work is properly cited (CC BY 4.0).

Share & Cite This Article
MDPI and ACS Style
Bai, B.; Wu, J.; Sheng, W.-T.; Zhou, B.; Zhou, L.-J.; Zhuang, W.; Yao, D.-P.; Deng, Q.-Y. Comparative Analysis of Anther Transcriptome Profiles of Two Different Rice Male Sterile Lines Genotypes under Cold Stress. Int. J. Mol. Sci. 2015, 16, 11398-11416.
Related Articles
Comments
[Return to top]