Mechanisms of Hyperhomocysteinemia Induced Skeletal Muscle Myopathy after Ischemia in the CBS−/+ Mouse Model
Department of Physiology & Biophysics, University of Louisville, Louisville, KY 40202, USA
*
Author to whom correspondence should be addressed.
Academic Editor: Charles J. Malemud
Received: 12 November 2014 / Accepted: 30 December 2014 / Published: 6 January 2015
Abstract
Although hyperhomocysteinemia (HHcy) elicits lower than normal body weights and skeletal muscle weakness, the mechanisms remain unclear. Despite the fact that HHcy-mediated enhancement in ROS and consequent damage to regulators of different cellular processes is relatively well established in other organs, the nature of such events is unknown in skeletal muscles. Previously, we reported that HHcy attenuation of PGC-1α and HIF-1α levels enhanced the likelihood of muscle atrophy and declined function after ischemia. In the current study, we examined muscle levels of homocysteine (Hcy) metabolizing enzymes, anti-oxidant capacity and focused on protein modifications that might compromise PGC-1α function during ischemic angiogenesis. Although skeletal muscles express the key enzyme (MTHFR) that participates in re-methylation of Hcy into methionine, lack of trans-sulfuration enzymes (CBS and CSE) make skeletal muscles more susceptible to the HHcy-induced myopathy. Our study indicates that elevated Hcy levels in the CBS
−/+
mouse skeletal muscles caused diminished anti-oxidant capacity and contributed to enhanced total protein as well as PGC-1α specific nitrotyrosylation after ischemia. Furthermore, in the presence of NO donor SNP, either homocysteine (Hcy) or its cyclized version, Hcy thiolactone, not only increased PGC-1α specific protein nitrotyrosylation but also reduced its association with PPARγ in C2C12 cells. Altogether these results suggest that HHcy exerts its myopathic effects via reduction of the PGC-1/PPARγ axis after ischemia.
View Full-Text
►

▼

Figures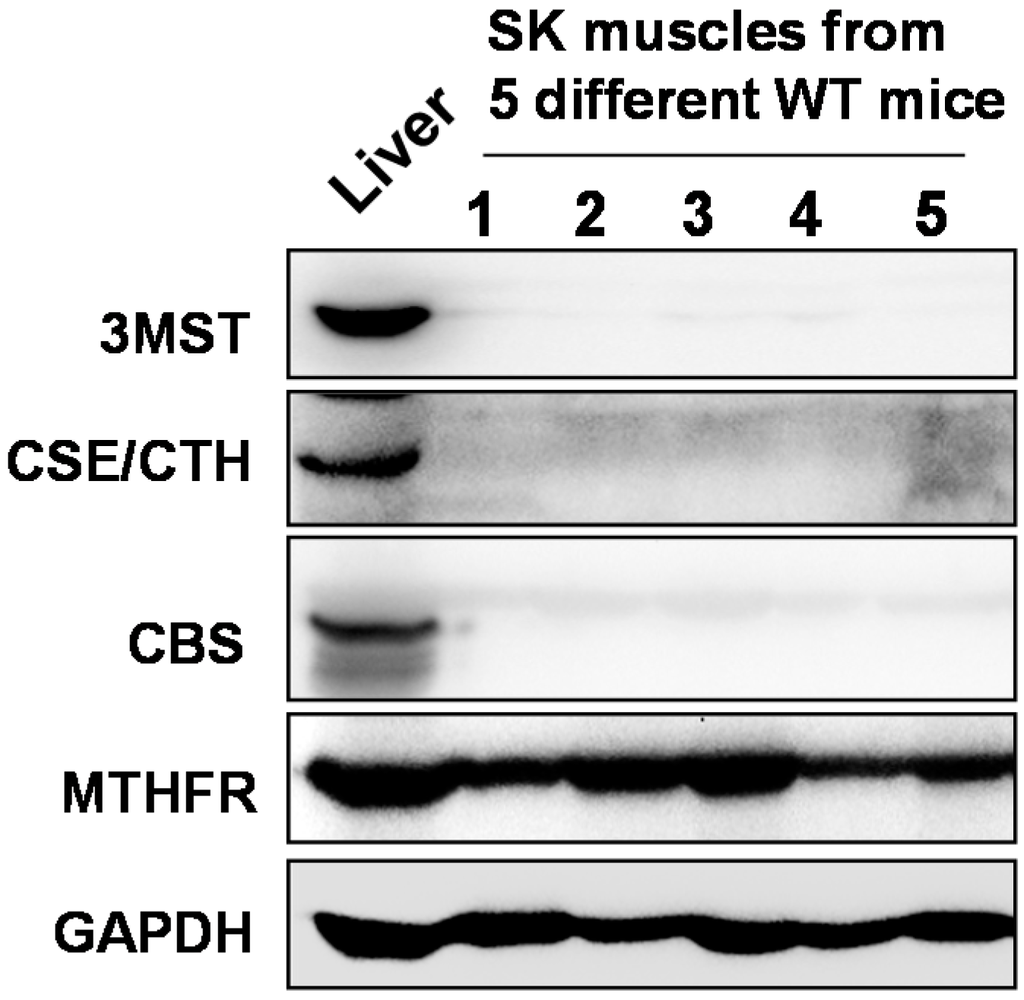 Figure 1
This is an open access article distributed under the
Creative Commons Attribution License
which permits unrestricted use, distribution, and reproduction in any medium, provided the original work is properly cited (CC BY 4.0).

Share & Cite This Article
MDPI and ACS Style
Veeranki, S.; Tyagi, S.C. Mechanisms of Hyperhomocysteinemia Induced Skeletal Muscle Myopathy after Ischemia in the CBS−/+ Mouse Model. Int. J. Mol. Sci. 2015, 16, 1252-1265.
Related Articles
Comments
[Return to top]