Molecular Motions in Functional Self-Assembled Nanostructures
1
AMME–LECAP, EA4528, International Laboratory, Institut des Matériaux de Rouen, Université et INSA de Rouen, BP12, 76801 Saint Etienne du Rouvray Cedex, France
2
AMME–A-TEAM, Department of Mechanical and Materials Engineering, University of Nebraska, Lincoln, NE 68588, USA
*
Author to whom correspondence should be addressed.
Received: 11 December 2012 / Revised: 11 January 2013 / Accepted: 11 January 2013 / Published: 24 January 2013
Abstract
The construction of "smart" materials able to perform specific functions at the molecular scale through the application of various stimuli is highly attractive but still challenging. The most recent applications indicate that the outstanding flexibility of self-assembled architectures can be employed as a powerful tool for the development of innovative molecular devices, functional surfaces and smart nanomaterials. Structural flexibility of these materials is known to be conferred by weak intermolecular forces involved in self-assembly strategies. However, some fundamental mechanisms responsible for conformational lability remain unexplored. Furthermore, the role played by stronger bonds, such as coordination, ionic and covalent bonding, is sometimes neglected while they can be employed readily to produce mechanically robust but also chemically reversible structures. In this review, recent applications of structural flexibility and molecular motions in self-assembled nanostructures are discussed. Special focus is given to advanced materials exhibiting significant performance changes after an external stimulus is applied, such as light exposure, pH variation, heat treatment or electromagnetic field. The crucial role played by strong intra- and weak intermolecular interactions on structural lability and responsiveness is highlighted.
View Full-Text
►

▼

Figures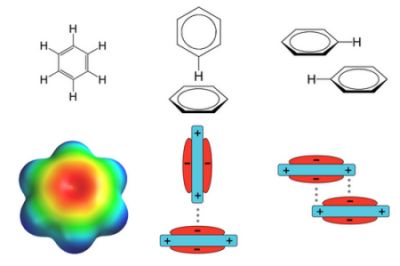 Graphical abstract

Share & Cite This Article
MDPI and ACS Style
Dhotel, A.; Chen, Z.; Delbreilh, L.; Youssef, B.; Saiter, J.-M.; Tan, L. Molecular Motions in Functional Self-Assembled Nanostructures. Int. J. Mol. Sci. 2013, 14, 2303-2333.
Related Articles
Comments
[Return to top]