Tri-Cyclic Nucleobase Analogs and Their Ribosides as Substrates of Purine-Nucleoside Phosphorylases. II Guanine and Isoguanine Derivatives
1
Department of Physics and Biophysics, University of Varmia & Masuria in Olsztyn, 4 Oczapowskiego St., 10-719 Olsztyn, Poland
2
Division of Biophysics, Institute of Experimental Physics, University of Warsaw, Pasteura 5, 02-093 Warsaw, Poland
3
Biological and Chemical Research Centre, University of Warsaw, Żwirki i Wigury 101, 02-089 Warsaw, Poland
*
Author to whom correspondence should be addressed.
Received: 6 March 2019 / Revised: 27 March 2019 / Accepted: 9 April 2019 / Published: 16 April 2019
Abstract
Etheno-derivatives of guanine,
O
6
-methylguanine, and isoguanine were prepared and purified using standard methods. The title compounds were examined as potential substrates of purine-nucleoside phosphorylases from various sources in the reverse (synthetic) pathway. It was found that 1,
N
2
-etheno-guanine and 1,
N
6
-etheno-isoguanine are excellent substrates for purine-nucleoside phosphorylase (PNP) from
E. coli
, while
O
6
-methyl-
N
2
,3-etheno-guanine exhibited moderate activity vs. this enzyme. The latter two compounds displayed intense fluorescence in neutral aqueous medium, and so did the corresponding ribosylation products. By contrast, PNP from calf spleens exhibited only modest activity towards 1,
N
6
-etheno-isoguanine; the remaining compounds were not ribosylated by this enzyme. The enzymatic ribosylation of 1,
N
6
-etheno-isoguanine using two forms of calf PNP (wild type and N243D) and
E. coli
PNP (wild type and D204N) gave three different products, which were identified on the basis of NMR analysis and comparison with the product of the isoguanosine reaction with chloroacetic aldehyde, which gave an essentially single compound, identified unequivocally as
N
9-riboside. With the wild-type
E. coli
enzyme as a catalyst,
N
9-β-
d
- and
N
7-β-
d
-ribosides are obtained in proportion ~1:3, while calf PNP produced another riboside, tentatively identified as
N
6
-β-
d
-riboside. The potential application of various forms of PNP for synthesis of the tri-cyclic nucleoside analogs is discussed.
View Full-Text
►

▼

Figures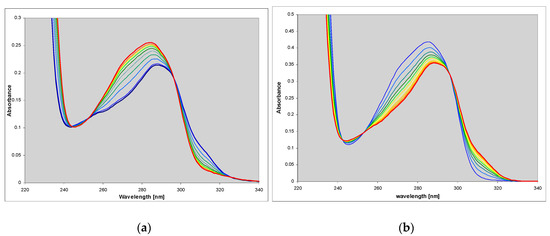 Figure 1
This is an open access article distributed under the
Creative Commons Attribution License
which permits unrestricted use, distribution, and reproduction in any medium, provided the original work is properly cited (CC BY 4.0).

Share & Cite This Article
MDPI and ACS Style
Stachelska-Wierzchowska, A.; Wierzchowski, J.; Górka, M.; Bzowska, A.; Wielgus-Kutrowska, B. Tri-Cyclic Nucleobase Analogs and Their Ribosides as Substrates of Purine-Nucleoside Phosphorylases. II Guanine and Isoguanine Derivatives. Molecules 2019, 24, 1493.
Note that from the first issue of 2016, MDPI journals use article numbers instead of page numbers. See further details here.
Related Articles
Comments
[Return to top]