Small Multitarget Molecules Incorporating the Enone Moiety
1
Department of Pharmaceutical Chemistry, School of Pharmacy, Faculty of Health Sciences, Aristotle University of Thessaloniki, Thessaloniki 54124, Greece
2
Department of Pharmaceutical Gene Modulation, Groningen Research Institute of Pharmacy, University of Groningen, Antonius Deusinglaan 1, 9713 AV Groningen, The Netherlands
3
Department of Pharmaceutical Technology and Pharmaceutical Analysis, School of Pharmacy, University of Patras, Rio Patras 26504, Greece
4
Institute of Biosciences and Applications, National Center for Scientific Research "Demokritos", Agia Paraskevi, Athens 15310, Greece
*
Author to whom correspondence should be addressed.
Received: 7 December 2018 / Revised: 24 December 2018 / Accepted: 28 December 2018 / Published: 7 January 2019
Abstract
Chalcones represent a class of small drug/druglike molecules with different and multitarget biological activities. Small multi-target drugs have attracted considerable interest in the last decade due their advantages in the treatment of complex and multifactorial diseases, since "one drug-one target" therapies have failed in many cases to demonstrate clinical efficacy. In this context, we designed and synthesized potential new small multi-target agents with lipoxygenase (LOX), acetyl cholinesterase (AChE) and lipid peroxidation inhibitory activities, as well as antioxidant activity based on 2-/4- hydroxy-chalcones and the
bis
-etherified
bis
-chalcone skeleton. Furthermore, the synthesized molecules were evaluated for their cytotoxicity. Simple chalcone
b4
presents significant inhibitory activity against the 15-human LOX with an IC
50
value 9.5 µM, interesting anti-AChE activity, and anti-lipid peroxidation behavior.
Bis
-etherified chalcone
c12
is the most potent inhibitor of AChE within the
bis
-etherified
bis
-chalcones followed by
c11
.
Bis
-chalcones
c11
and
c12
were found to combine anti-LOX, anti-AchE, and anti-lipid peroxidation activities. It seems that the anti-lipid peroxidation activity supports the anti-LOX activity for the significantly active
bis
-chalcones. Our circular dichroism (CD) study identified two structures capable of interfering with the aggregation process of Aβ. Compounds
c2
and
c4
display additional protective actions against Alzheimer's disease (AD) and add to the pleiotropic profile of the chalcone derivatives. Predicted results indicate that the majority of the compounds with the exception of
c11
(144 Å) can cross the Blood Brain Barrier (BBB) and act in CNS. The results led us to propose new leads and to conclude that the presence of a double enone group supports better biological activities.
View Full-Text
►

▼

Figures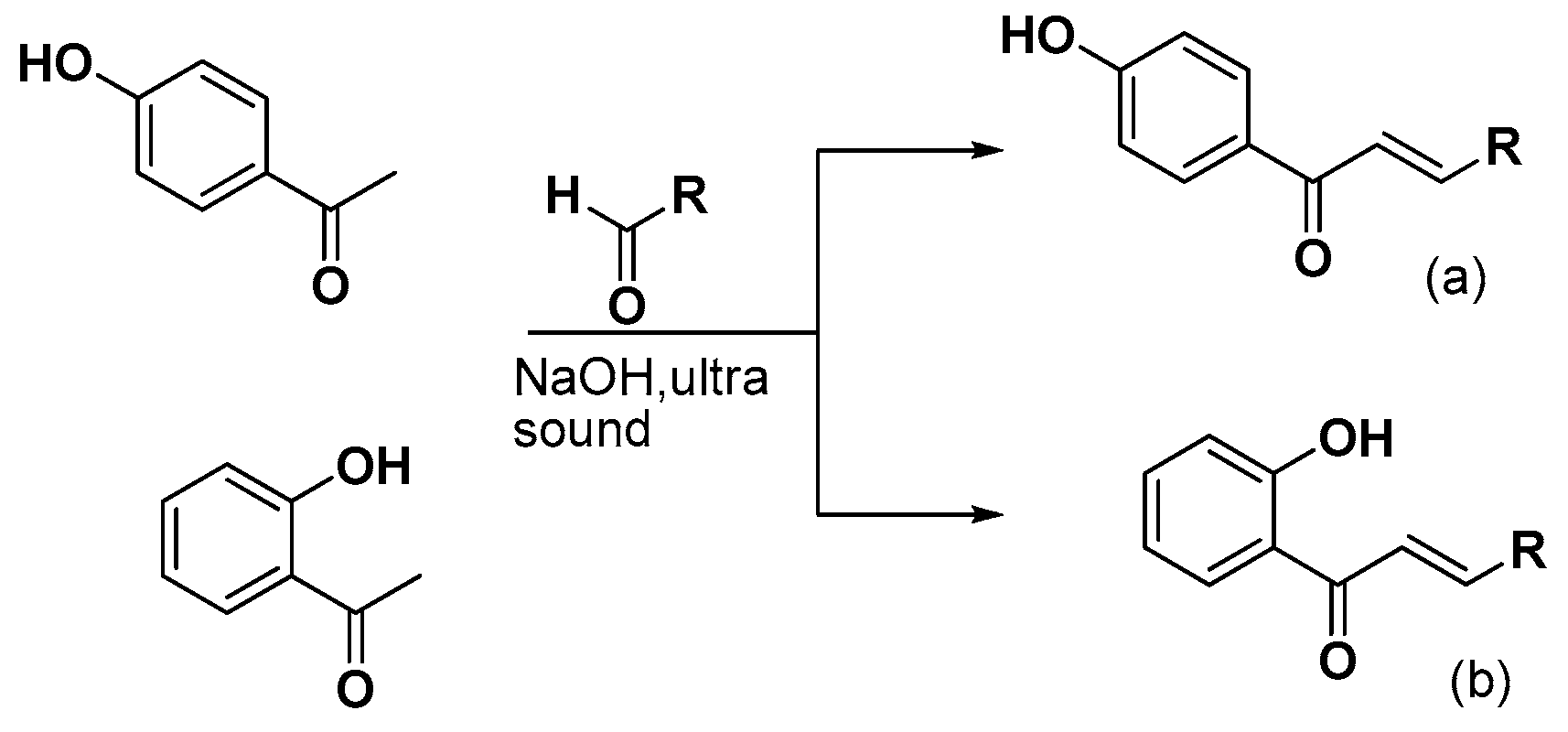 Figure 1
This is an open access article distributed under the
Creative Commons Attribution License
which permits unrestricted use, distribution, and reproduction in any medium, provided the original work is properly cited (CC BY 4.0).

Share & Cite This Article
MDPI and ACS Style
Liargkova, T.; Eleftheriadis, N.; Dekker, F.; Voulgari, E.; Avgoustakis, C.; Sagnou, M.; Mavroidi, B.; Pelecanou, M.; Hadjipavlou-Litina, D. Small Multitarget Molecules Incorporating the Enone Moiety. Molecules 2019, 24, 199.
Note that from the first issue of 2016, MDPI journals use article numbers instead of page numbers. See further details here.
Related Articles
Comments
[Return to top]