Phytochemical Composition and Cytotoxic Effects on Liver Hepatocellular Carcinoma Cells of Different Berries Following a Simulated In Vitro Gastrointestinal Digestion
1
Dipartimento di Scienze Cliniche Specialistiche ed Odontostomatologiche-Sez. Biochimica, Facoltà di Medicina, Università Politecnica delle Marche, 60131 Ancona, Italy
2
The James Hutton Institute, Dundee DD2 5DA, UK
3
Department of Engineering and Physical Sciences, Heriot-Watt University, Edinburgh EH14 4AS, UK
4
Division of Food Production and Society, Norwegian Institute of Bioeconomy Research, Pb 115, NO-1431 Ås, Norway
5
Dipartimento di Scienze Agrarie, Alimentari e Ambientali, Università Politecnica delle Marche, Via Ranieri 65, 60131 Ancona, Italy
6
Facultad de Ingeniería y Ciencias Agropecuarias (FICA), Grupo de Investigación en Biotecnología Aplicada a Biomedicina (BIOMED), Universidad de Las Américas, José Queri y Ave. de los Granados, Quito 170513, Ecuador
7
Dipartimento Scienze Biomediche e Sanita' Pubblica, Facoltà di Medicina, Università Politecnica delle Marche, 60131 Ancona, Italy
8
Instituto Nacional de Investigacao Agraria e Veterinaria (INIAV), 2780-113 Carcavelos, Portugal
9
iBET, Instituto de Biologia Experimental e Tecnológica, Apartado 12, 2781-901 Oeiras, Portugal
10
Center for Nutrition & Health. CITICAN, Universidad Europea del Atlántico, Parque Científico y Tecnológico de Cantabria C/Isabel Torres 21, 39011 Santander, Spain
*
Authors to whom correspondence should be addressed.
†
These authors contributed equally to this work.
Received: 3 July 2018 / Revised: 23 July 2018 / Accepted: 26 July 2018 / Published: 1 August 2018
Abstract
Berry fruits are rich in nutrients and polyphenols, providing potential health benefits. Understanding the factors that affect their bioavailability is becoming of utmost importance for evaluating their biological significance and efficacy as functional food. In this study, the phytochemical composition and the total antioxidant capacity of different varieties of five berries (blackberry, blackcurrant, blueberry, raspberry, and strawberry) were evaluated after an in vitro gastrointestinal digestion process. The cultivar of each berry that showed the higher content of total phenols and flavonoids was selected to study its cytotoxic effect on human hepatoma cells. Digestion resulted in a high reduction (
p
˂ 0.05) of total phenolic, flavonoid and anthocyanin contents and total antioxidant capacity, in the "IN" samples compared to the "OUT" extracts, which represent the "serum-available" and the "colon-available" fractions, respectively. Incubation of the digested fraction for 24 h didn't exert any effect on cellular viability, while a dose- and time-dependent cytotoxicity was observed after 48 h and 72 h of incubation for all the berries analyzed. Our results suggest that the approach proposed in this work may represent a rapid tool for evaluating and identifying new berries with increased phytochemical bioavailability, highlighting their antiproliferative agents after an in vitro digestion.
View Full-Text
►

▼

Figures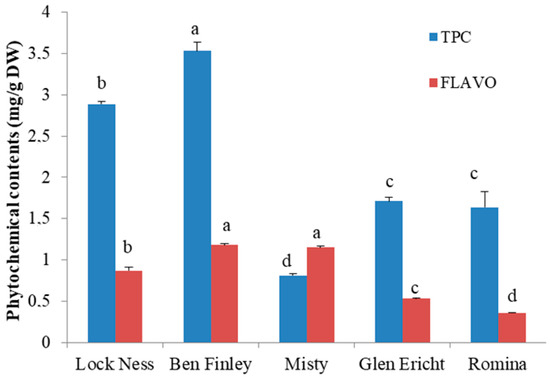 Figure 1
This is an open access article distributed under the
Creative Commons Attribution License
which permits unrestricted use, distribution, and reproduction in any medium, provided the original work is properly cited (CC BY 4.0).

Share & Cite This Article
MDPI and ACS Style
Giampieri, F.; Afrin, S.; Stewart, D.; McDougall, G.J.; Brennan, R.; Blyth, L.; Gasparrini, M.; Mazzoni, L.; Capocasa, F.; Alvarez-Suarez, J.M.; Bompadre, S.; Nogueira Brás de Oliveira, P.; N. Santos, C.; Masias, M.; Agudo, P.; Crespo, J.; Mezzetti, B.; Forbes-Hernández, T.Y.; Battino, M. Phytochemical Composition and Cytotoxic Effects on Liver Hepatocellular Carcinoma Cells of Different Berries Following a Simulated In Vitro Gastrointestinal Digestion. Molecules 2018, 23, 1918.
Note that from the first issue of 2016, MDPI journals use article numbers instead of page numbers. See further details here.
Related Articles
Comments
[Return to top]