Open Access This article is
freely available
re-usable
Review
Liposomes: Clinical Applications and Potential for Image-Guided Drug Delivery
1
Department of Radiation Oncology, University of Maryland School of Medicine, Baltimore, MD 21201, USA
2
Department of Radiation Oncology, University of Miami Miller School of Medicine, Miami, FL 33136, USA
3
Department of Chemical and Biomolecular Engineering, University of Maryland, College Park, MD 20742, USA
*
Author to whom correspondence should be addressed.
Received: 14 December 2017 / Accepted: 26 January 2018 / Published: 30 January 2018
Abstract
:
Liposomes have been extensively studied and are used in the treatment of several diseases. Liposomes improve the therapeutic efficacy by enhancing drug absorption while avoiding or minimizing rapid degradation and side effects, prolonging the biological half-life and reducing toxicity. The unique feature of liposomes is that they are biocompatible and biodegradable lipids, and are inert and non-immunogenic. Liposomes can compartmentalize and solubilize both hydrophilic and hydrophobic materials. All these properties of liposomes and their flexibility for surface modification to add targeting moieties make liposomes more attractive candidates for use as drug delivery vehicles. There are many novel liposomal formulations that are in various stages of development, to enhance therapeutic effectiveness of new and established drugs that are in preclinical and clinical trials. Recent developments in multimodality imaging to better diagnose disease and monitor treatments embarked on using liposomes as diagnostic tool. Conjugating liposomes with different labeling probes enables precise localization of these liposomal formulations using various modalities such as PET, SPECT, and MRI. In this review, we will briefly review the clinical applications of liposomal formulation and their potential imaging properties.
Keywords:
liposomes; clinical applications; image guidance; radioisotopes; PET; SPECT; MRI
1. Introduction
Over the recent years of research innovation, drug delivery techniques have made a significant contribution to our understanding of drug tissue interactions. While many chemotherapeutic drugs and gene therapies have been developed in the last couple of decades, their efficacy is marred by toxicity and the inability to effectively reach the target site. The failure to deliver therapeutic agents at desired concentration to tumors derives from constraints that are innate to the tumor microenvironment or the bioactivity and bioavailability of therapeutic agents. Many tumors, such as pancreatic ductal adenocarcinoma (PDAC), harbor dense desmoplastic stroma that prevents therapeutic agents from effectively reaching the tumor cells [
1
]. In addition, increased interstitial fluid pressure (IFP) keeps the therapeutic agents at bay [
2
]. Low bioavailability due to elimination from circulation or biotransformation also contribute to impaired delivery of the therapeutic agents to the target site [
3
]. Mononuclear phagocyte system is very efficient at eliminating the therapeutic agents from circulation, hence impeding the delivery to the target site [
2
].
Challenges in drug delivery due to the limited diffusion of drugs as a result of high interstitial pressure and, rapid clearance of intravenously administered drugs by the systemic circulation hamper the adequate uptake of drugs in tumor regions [
4
,
5
]. These challenges associated with drug delivery have spurred research in the field of "drug delivery" aimed at developing methods that aid in delivery of the drugs/molecules to the target sites for improved clinical outcomes. Circumventing such problems is a major challenge in drug delivery vehicles. Research has primarily focused on increasing bioavailability while at the same time improving the targeting of the therapeutic agents to the tumor site. Drug delivery methods such as liposomes, micelles, dendrimers, etc. [
6
,
7
,
8
,
9
] have been widely investigated for their potential in a wide range of clinical applications. However, liposomes are one of the potentially most promising drug delivery vehicles. Liposomes are lipid vesicles consisting of one or more concentric lipid bilayers enclosing an aqueous space (
Figure 1
). Liposomes present an attractive delivery system because of the flexibility of changing their chemical composition, structure and colloidal size by modifying the preparation methods [
10
]. Liposomes can therefore be manufactured with different size, ranging from several nanometers to micrometers. Flexibility of formulation of liposomes with varying the choice of bilayer components allows liposomes to be either rigid and impermeable or permeable and less stable [
11
]. Surface modifications allows liposomes to be tailored for both diagnostic, therapeutic, as well as image-guided drug delivery. These unique advantages of liposomes over other nanocarriers offer solutions to many limitations in diagnosis, delivery and treatment management of human diseases [
12
].
Despite their attractive characteristics, liposomal delivery systems also have some drawbacks. Liposomal systems can trigger an acute hypersensitivity syndrome known as complement activation-related pseudoallergy (CARPA) as a result of the innate immune response [
13
]. Conventional liposomes are cleared rapidly from the circulation by the macrophages that are located mainly in the liver, spleen and bone marrow [
14
,
15
,
16
]. The use of modified flexible hydrophilic polymers such as polyethylene glycol (PEG), which provide a protective hydrophilic layer on the surface of the liposome reduces the clearance of liposomes from the reticuloendothelial system (RES) [
17
,
18
,
19
]. Such pegylated liposomes, also known as "stealth liposomes", have prolonged circulation time [
20
,
21
] and an improved pharmacokinetic profile compared with that of a free drug [
22
]. Owing to their many properties liposomes have been investigated pre-clinically and clinically on many fronts as a diagnostic and therapeutic tool. Molecular imaging using multimodal probes offers great potential for early and accurate diagnosis, real time monitoring of in vivo pharmacokinetics as well as detailed information of pathologies. Versatility in liposomal surface functionalization to attach different molecular probes enables multimodal imaging that can be exploited to derive accurate and precise assessment of hallmarks of various diseases. The purpose of this review is to focus mainly on the clinical application of liposomes and their potential use as imaging agents as well as in image guided drug delivery systems.
2. Clinical Applications of Liposomes
Clinically, liposomal formulations are used as carriers for biologically active molecules. Liposomes have been extensively studied in areas such as gene therapy [
23
] and drug delivery [
24
] due to their observed stability and favorable toxicity profile over traditional treatments. Liposomes can encapsulate biomolecules or drugs that are hydrophilic and increase their internalization and solubility through the lipid bilayers of the cells [
25
]. Research interest in liposomal formulations have increased significantly in the last decade and have been shown to be safer than viral vectors due to their low immunogenicity, more limited toxicity and their ability to carry larger cargo to the target sites [
26
,
27
]. Liposomal formulations have shown to accumulate in the target tissue—with enhanced bio-distribution [
28
]. Drug formulations with liposomes are approved for intravenous, intramuscular [
29
] and oral delivery [
30
] and the delivery is determined by the mechanism of drug loading, composition of the membrane, and the tumor microenvironment [
31
]. Clinically approved liposomal drugs—are pegylated variants to improve their time in circulation and protect the integrity of the drug from various degrading mechanisms active inside a tissue or cell.
Liposome-mediated drug delivery systems have been successfully translated into clinical settings [
32
]. These delivery systems are used in diverse medical fields, including anti-cancer, anti-fungal and anti-inflammatory drugs as well as therapeutic gene delivery. Many clinical products, e.g., Doxil
TM
, AmBisome
®
and DepoDur [
32
] have been formulated using liposomes for clinical applications. Therapeutic use of various agents through alterations in their pharmacokinetics and pharmacodynamics were enhanced by encapsulation of drugs in liposomes. A number of liposome-based drug formulations are approved for human use and many additional products are currently being assessed in different clinical trials.
In 1995, Doxil
TM
was first introduced in U.S., to treat ovarian cancer and AIDS-related Kaposi's sarcoma [
33
]. Doxil
TM
, liposomal doxorubicin, was developed exploiting active loading by pH gradient method [
34
,
35
]. Further, DaunoXome
®
was developed by NeXstar Pharmaceuticals (Boulder, CO, USA) for the delivery of daunorubicin, and was FDA approved in 1996 for the management of advanced HIV-associated Kaposi's sarcoma. Other products since available include Mepact
®
by Takeda Pharmaceutical (Deerfield, IL, USA), DepoCyt
®
by SkyPharma Inc. (Belgravia, London, UK), Marqibo
®
by Talon Therapeutics (San Francisco, CA, USA) and a fluorouracil, leucovorin combination with liposomes (Merrimack Pharmaceuticals Inc., Cambridge, MA, USA) therapy-based product for metastatic adenocarcinoma of the pancreas and Myocet
®
by Elan Pharmaceuticals (San Francisco, CA, USA). Apart from cancer treatments, liposomal products were also developed for other diseases such as fungal infections (Amphotec
®
and AmBisome
®
). Liposomes have become an important carrier systems for vaccine development leading to the development of vaccines such as Epaxal
®
and Inflexal V
®
for hepatitis and influenza, respectively.
3. Conclusions
Liposomes have been explored for various diseases ranging from cancer treatment to pain management. Advantages of using liposomal formulations include: (1) the properties of these liposomes like pharmacokinetics and pharmacodynamics are easily maneuverable, (2) improved bioavailability and (3) reduced toxicity. Different liposomal formulations are made for various applications such as temperature sensitive liposomes, cationic liposomes and liposomal vaccines. Collectively, these liposomal formulations have the ability to enhance or to overcome the limitations of conventional therapies. Furthermore, liposomes have shown great promise in their design to label them with molecular probes for imaging. Exploitation of liposomal characteristics to improve the target specificity and encapsulation can achieve significant therapeutic efficacy. Many liposomal formulations have successfully translated to clinical applications after extensive research on their efficacy and preclinical trials have demonstrated a greater impact on patients with various ailments, thereby improving the quality of life. Designing such liposomes with imaging probes can further enable real time delivery, monitoring and assessment of biological signatures that can ultimately lead to effective and personalized treatment.
Conflicts of Interest
The authors declare no conflict of interest.
Sample Availability: None.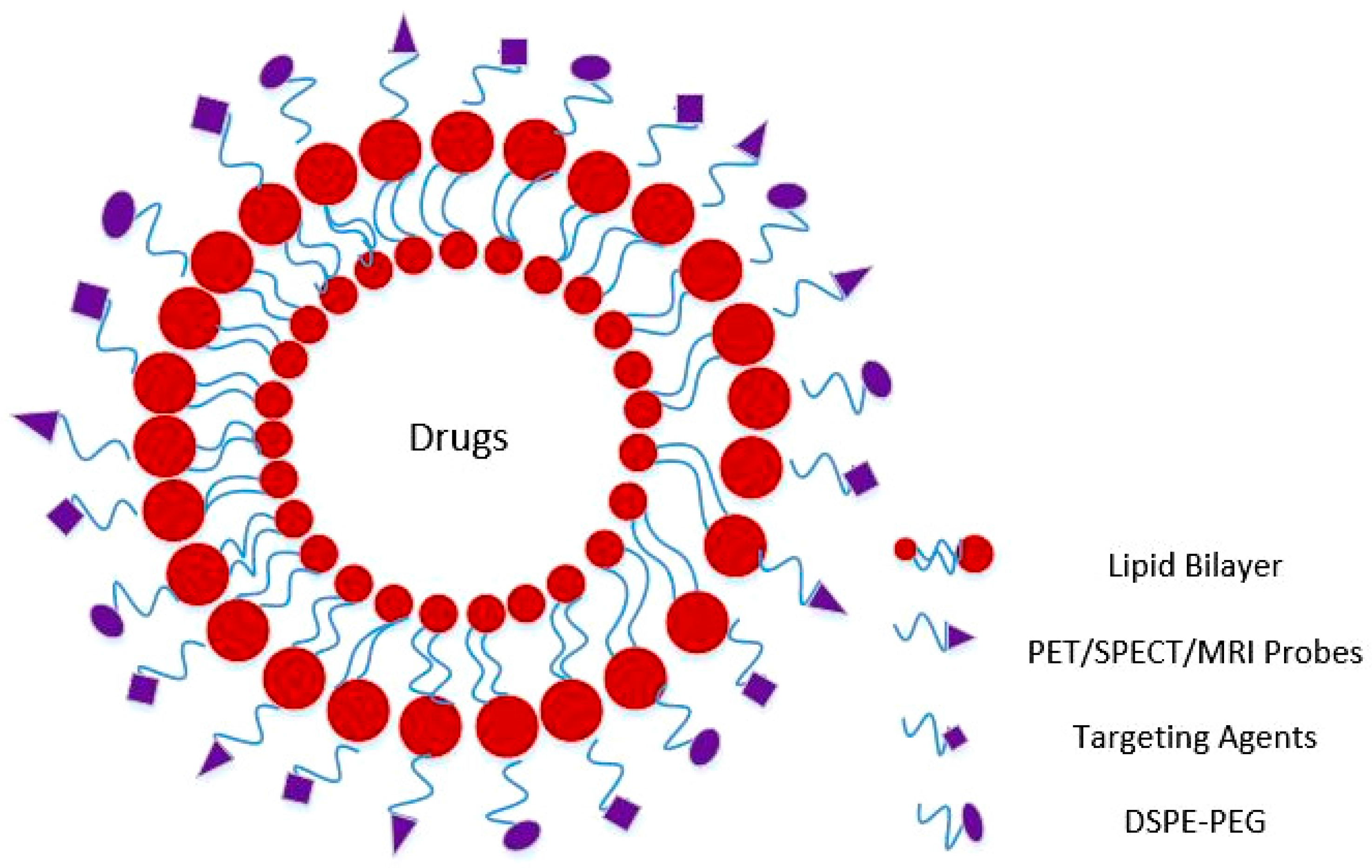 Table 1. Liposomes under different phases of clinical trials.
Phase I
Phase II
Phase III
References
Drug/Name
Agent/Target
Drug/Name
Agent/Target
Drug/Name
Agent/Target
1
BP1001
Antisense protein/Grb-2
Aroplatin
L-NDDP/Platinum
Arikace
Amikacin/Ribosomal inhibitor
[36,37,38]
2
INX-0125
Sphingomyelin/cholesterol
LEP-ETU
Paclitaxel/microtubule
Lipoplatin
Cisplatin
[39,40,41]
3
INX-0076
Topotecan Sphingosomes
OSI-211
Lurtotecan/antineoplastic
Liprostin
PGE-I/Prostaglandin Receptor
[32,42,43]
4
LiPlaCis
Cisplatin/solid tumors
S-ANNA
Annamycin/TOPO II
Stimuvax
Tecemotide/Immunosuppressant
[44,45,46]
5
LEM-ETU
Mitoxantrone/TOPO II inhibitor
S-CKD602
TOPO I inhibitor
TAN5
T4 endonuclease V
[26,47,48]
6
SGT-53
p-53
SPI-077
Cisplatin/
Thermodox
Doxorubicin/antimitotic
[49,50,51]
7
LDF01
Cationic liposomes/Microvessels
Tretnoin
Retinoids/Skin disease
MiR-122
MicroRNA-122/HCV
[52,53,54]
8
Atu027
siRNA/Solid tumors
Irinotecan SN-37
Camptothecin/DNA damage
Cyclophosphamide
Nitrogen mustard/antineoplastic
[55,56,57]
9
Navelbine
Vinca alkaloid/Immunosuppressant
Taxol
Paclitaxel/microtubule
CPX-351
Cytarabine:daunorubicin/DNA polymerase inhibitor
[58,59,60]

© 2018 by the authors. Licensee MDPI, Basel, Switzerland. This article is an open access article distributed under the terms and conditions of the Creative Commons Attribution (CC BY) license (http://creativecommons.org/licenses/by/4.0/).