Anti-Melanogenic Properties of Greek Plants. A Novel Depigmenting Agent from Morus alba Wood
1
Division of Pharmacognosy and Natural Product Chemistry, Department of Pharmacy, National & Kapodistrian University of Athens, Panepistimiopolis Zografou, GR-15771 Athens, Greece
2
Division of Pharmaceutical Chemistry, Department of Pharmacy, National & Kapodistrian University of Athens, Panepistimiopolis Zografou, GR-15771 Athens, Greece
3
Department of Cell Biology and Biophysics, Faculty of Biology, National & Kapodistrian University of GR-15784 Athens, Greece
4
Developmental Biology, Biomedical Research Foundation Academy of Athens, Soranou Ephessiou 4, 11527 Athens, Greece
*
Author to whom correspondence should be addressed.
Received: 12 February 2017 / Revised: 10 March 2017 / Accepted: 12 March 2017 / Published: 23 March 2017
Abstract
In therapeutic interventions associated with melanin hyperpigmentation, tyrosinase is regarded as a target enzyme as it catalyzes the rate-limiting steps in mammalian melanogenesis. Since many known agents have been proven to be toxic, there has been increasing impetus to identify alternative tyrosinase inhibitors, especially from natural sources. In this study, we investigated 900 extracts from Greek plants for potential tyrosinase inhibitive properties. Among the five most potent extracts, the methanol extract of Morus alba wood (MAM) demonstrated a significant reduction in intracellular tyrosinase and melanin content in B16F10 melanoma cells. Bioassay-guided isolation led to the acquisition of twelve compounds: oxyresveratrol (1), kuwanon C (2), mulberroside A (3), resorcinol (4), dihydrooxyresveratol (5), trans-dihydromorin (6), 2,4,3′-trihydroxydihydrostilbene (7), kuwanon H (8), 2,4-dihydroxybenzaldehyde (9), morusin (10), moracin M (11) and kuwanon G (12). Among these, 2,4,3′-trihydroxydihydrostilbene (7) is isolated for the first time from Morus alba and constitutes a novel potent tyrosinase inhibitor (IC50 0.8 ± 0.15). We report here for the first time dihydrooxyresveratrol (5) as a potent natural tyrosinase inhibitor (IC50 0.3 ± 0.05). Computational docking analysis indicated the binding modes of six tyrosinase inhibitors with the aminoacids of the active centre of tyrosinase. Finally, we found both MAM extract and compounds 1, 6 and 7 to significantly suppress in vivo melanogenesis during zebrafish embryogenesis.
View Full-Text
►

▼

Figures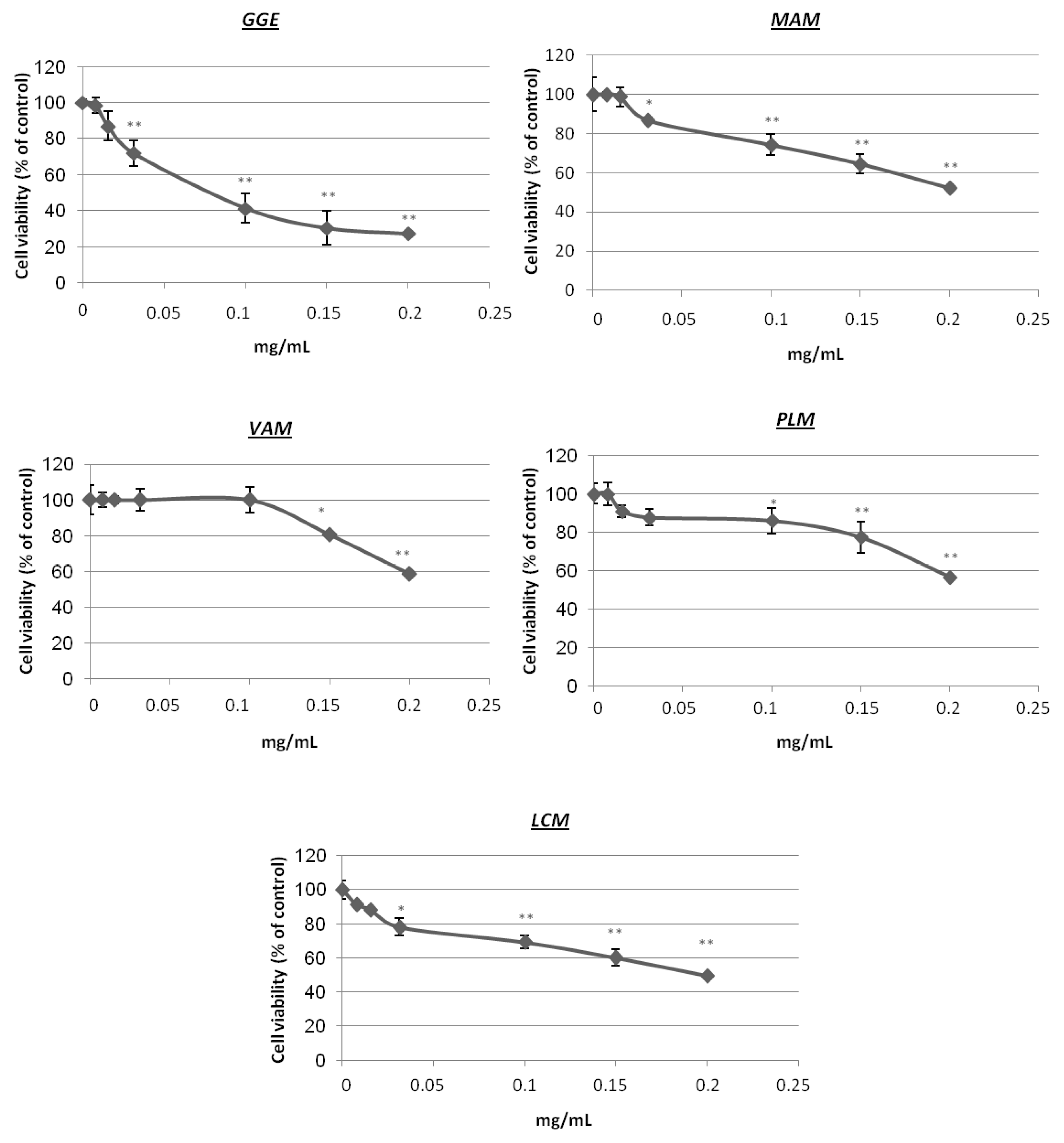 Figure 1
This is an open access article distributed under the
Creative Commons Attribution License
which permits unrestricted use, distribution, and reproduction in any medium, provided the original work is properly cited (CC BY 4.0).

Share & Cite This Article
MDPI and ACS Style
Chaita, E.; Lambrinidis, G.; Cheimonidi, C.; Agalou, A.; Beis, D.; Trougakos, I.; Mikros, E.; Skaltsounis, A.-L.; Aligiannis, N. Anti-Melanogenic Properties of Greek Plants. A Novel Depigmenting Agent from Morus alba Wood. Molecules 2017, 22, 514.
Note that from the first issue of 2016, MDPI journals use article numbers instead of page numbers. See further details here.
Related Articles
Comments
[Return to top]