Open Access This article is
freely available
re-usable
Review
Therapeutic Potential of Targeting the Th17/Treg Axis in Autoimmune Disorders
Department of Rheumatology and Immunology, Medical University of Graz, Auenbruggerplatz 15, 8036 Graz, Austria
Received: 12 December 2016 / Accepted: 10 January 2017 / Published: 14 January 2017
Abstract
:
A disruption of the crucial balance between regulatory T-cells (Tregs) and Th17-cells was recently implicated in various autoimmune disorders. Tregs are responsible for the maintenance of self-tolerance, thus inhibiting autoimmunity, whereas pro-inflammatory Th17-cells contribute to the induction and propagation of inflammation. Distortion of the Th17/Treg balance favoring the  pro-inflammatory Th17 side is hence suspected to contribute to exacerbation of autoimmune disorders. This review aims to summarize recent data and advances in targeted therapeutic modification of the Th17/Treg-balance, as well as information on the efficacy of candidate therapeutics with respect to the treatment of autoimmune diseases.
Keywords:
Th17-cells; regulatory T-cells; autoimmunity; RORγt; Foxp3
Author Contributions
P.F. and J.F. wrote the article. M.S., W.G. and C.D. provided intellectual input and critically reviewed the manuscript.
Conflicts of Interest
The authors declare no conflicts of interest.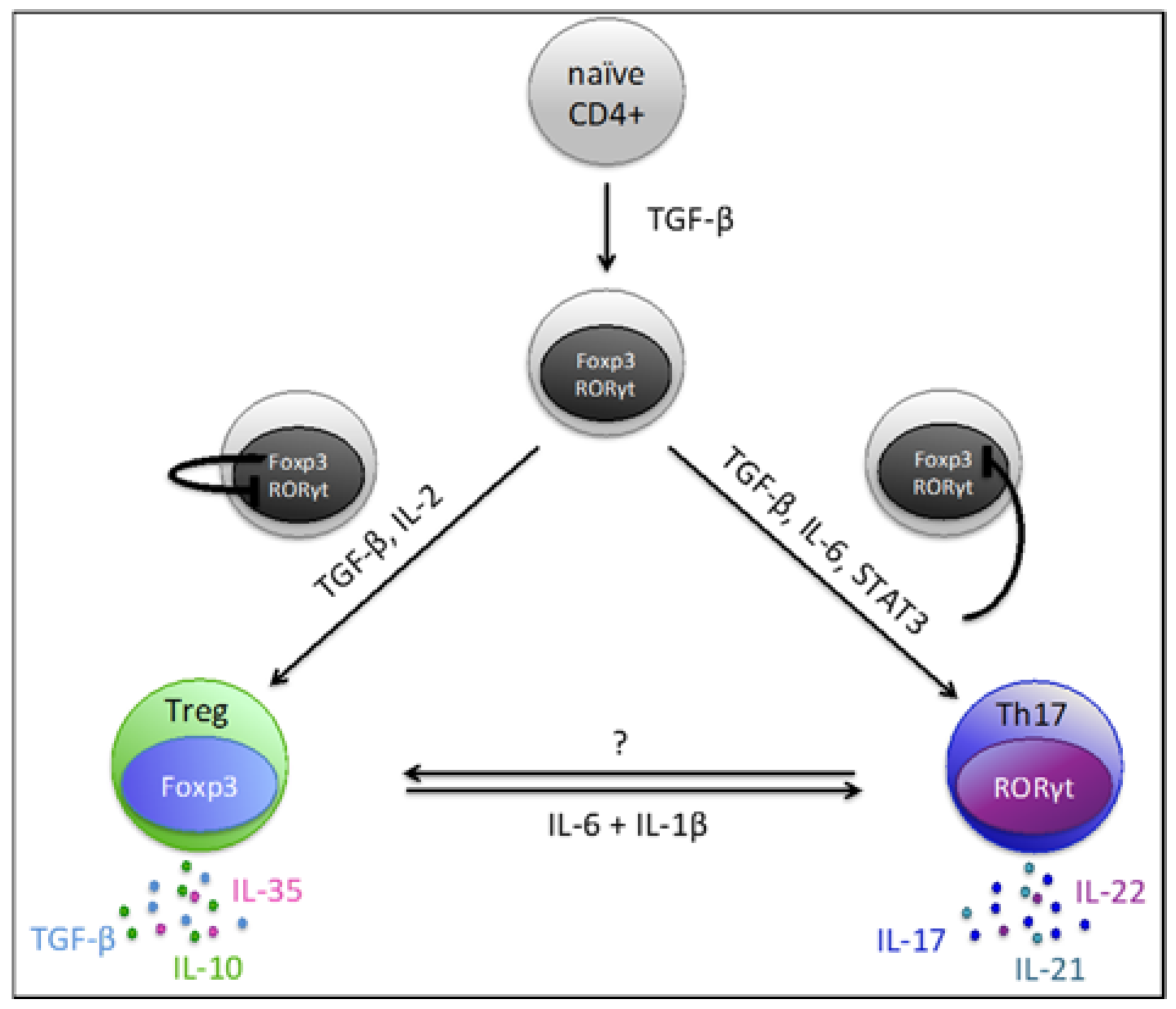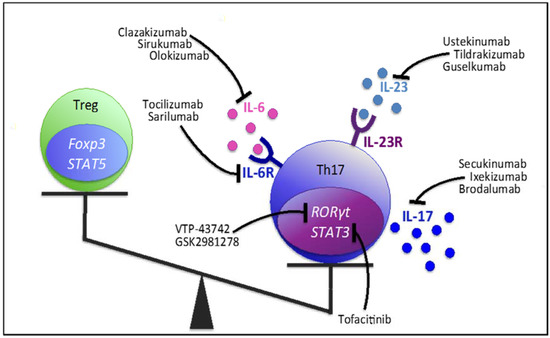 Figure 2. Therapeutic tools targeting Th17-cell cytokines, cytokine receptors and transcription factor pathways facilitate correction of the Th17/Treg imbalance in favor of the Treg-population. All Th17-modifying agents listed in this figure are either approved or are currently studied in clinical trials.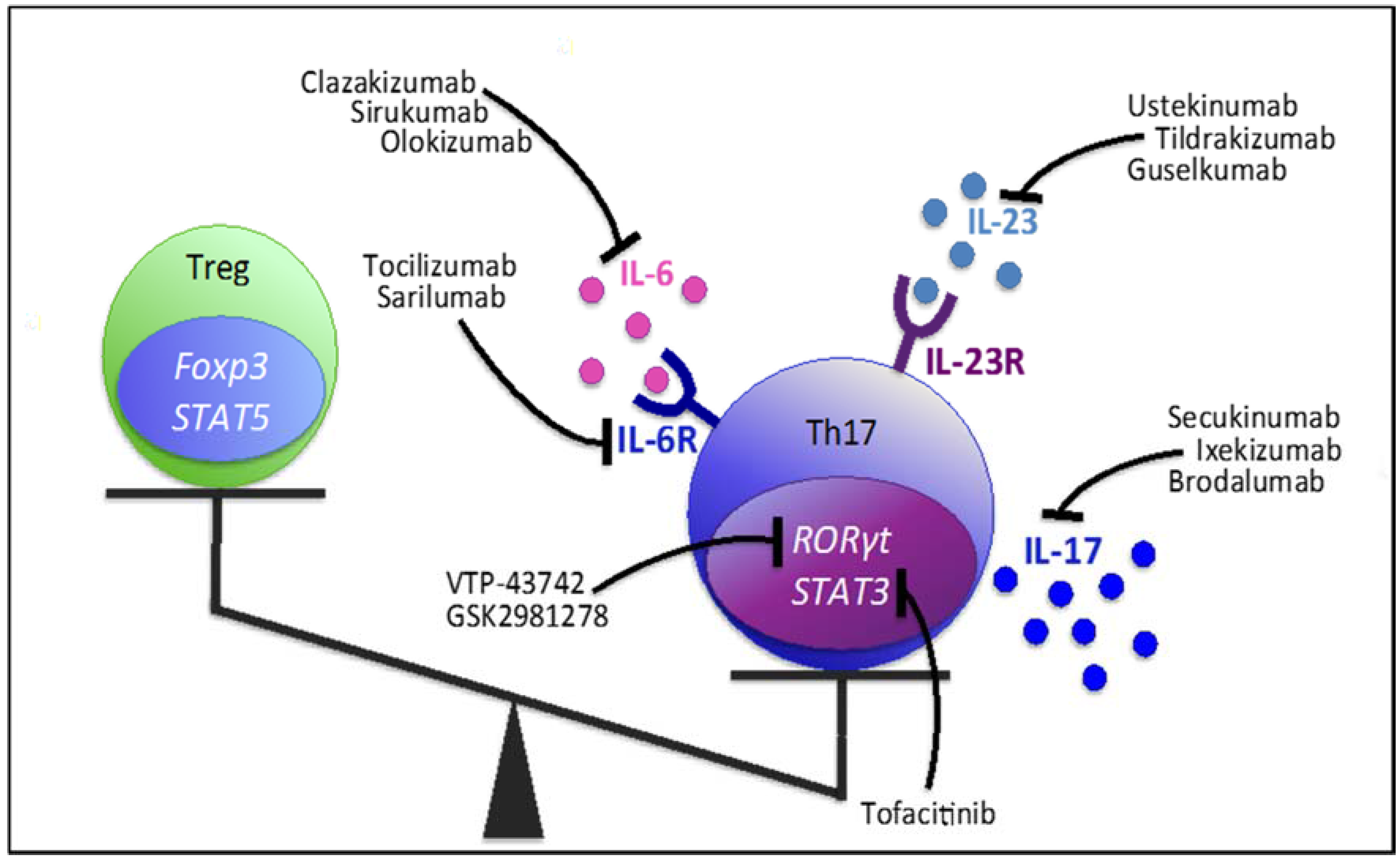 © 2017 by the authors. Licensee MDPI, Basel, Switzerland. This article is an open access article distributed under the terms and conditions of the Creative Commons Attribution (CC-BY) license ( http://creativecommons.org/licenses/by/4.0/).