Aryloxyalkanoic Acids as Non-Covalent Modifiers of the Allosteric Properties of Hemoglobin
1
Department of Pharmaceutical Chemistry, Faculty of Pharmacy, King Abdulaziz University, Alsulaymanyah, Jeddah 21589, Saudi Arabia
2
Department of Pharmaceutical Chemistry, Faculty of Pharmacy, Al-Azhar University, Cairo 11884, Egypt
3
Department of Pharmaceutical Chemistry, Faculty of Pharmacy, Alexandria University, Alexandria 21521, Egypt
4
Department of Medicinal Chemistry, and The Institute for Structural Biology, Drug Discovery and Development, School of Pharmacy, Virginia Commonwealth University, Richmond, VA 23298, USA
5
Department of Biochemistry, Faculty of Medicine, King Abdulaziz University, Alsulaymanyah, Jeddah 21589, Saudi Arabia
6
Department of Pharmaceutical Organic Chemistry, Faculty of Pharmacy, Helwan University, Cairo 11790, Egypt
7
Division of Hematology, The Children's Hospital of Philadelphia, Philadelphia, PA 19104, USA
*
Authors to whom correspondence should be addressed.
Academic Editor: Derek J. McPhee
Received: 27 June 2016 / Revised: 29 July 2016 / Accepted: 9 August 2016 / Published: 13 August 2016
Abstract
Hemoglobin (Hb) modifiers that stereospecifically inhibit sickle hemoglobin polymer formation and/or allosterically increase Hb affinity for oxygen have been shown to prevent the primary pathophysiology of sickle cell disease (SCD), specifically, Hb polymerization and red blood cell sickling. Several such compounds are currently being clinically studied for the treatment of SCD. Based on the previously reported non-covalent Hb binding characteristics of substituted aryloxyalkanoic acids that exhibited antisickling properties, we designed, synthesized and evaluated 18 new compounds (KAUS II series) for enhanced antisickling activities. Surprisingly, select test compounds showed no antisickling effects or promoted erythrocyte sickling. Additionally, the compounds showed no significant effect on Hb oxygen affinity (or in some cases, even decreased the affinity for oxygen). The X-ray structure of deoxygenated Hb in complex with a prototype compound, KAUS-23, revealed that the effector bound in the central water cavity of the protein, providing atomic level explanations for the observed functional and biological activities. Although the structural modification did not lead to the anticipated biological effects, the findings provide important direction for designing candidate antisickling agents, as well as a framework for novel Hb allosteric effectors that conversely, decrease the protein affinity for oxygen for potential therapeutic use for hypoxic- and/or ischemic-related diseases.
View Full-Text
►

▼

Figures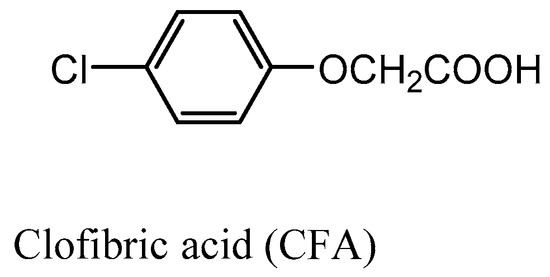 Figure 1
This is an open access article distributed under the
Creative Commons Attribution License
which permits unrestricted use, distribution, and reproduction in any medium, provided the original work is properly cited (CC BY 4.0).

Share & Cite This Article
MDPI and ACS Style
Omar, A.M.; Mahran, M.A.; Ghatge, M.S.; Bamane, F.H.A.; Ahmed, M.H.; El-Araby, M.E.; Abdulmalik, O.; Safo, M.K. Aryloxyalkanoic Acids as Non-Covalent Modifiers of the Allosteric Properties of Hemoglobin. Molecules 2016, 21, 1057.
Note that from the first issue of 2016, MDPI journals use article numbers instead of page numbers. See further details here.
Related Articles
Comments
[Return to top]