Bolaamphiphiles Derived from Alkenyl L-Rhamnosides and Alkenyl D-Xylosides: Importance of the Hydrophilic Head
1
Unité Mixte de Recherche "Réactions Sélectives et Applications", CNRS—Université de Reims Champagne-Ardenne, Boîte n 44, B.P. 1039, F-51687 Reims, France
2
Unité de Chimie Biologique Industrielle, Gembloux Agro-Bio Tech, Université de Liège, 2, Passage des Déportés, B-5030 Gembloux, Belgium
3
Centre de Biophysique Moleculaire Numerique, Gembloux Agro-Bio Tech, Université de Liège, 2, Passage des Déportés, B-5030 Gembloux, Belgium
†
These authors have equally contributed to this work.
*
Authors to whom correspondence should be addressed.
Received: 2 April 2013 / Revised: 22 April 2013 / Accepted: 15 May 2013 / Published: 22 May 2013
Abstract
The two step synthesis of a new bolaamphiphile derived from alkenyl l-rhamnosides was described. The general synthetic strategy of bolaamphiphiles derived from l-rhamnose was based on a previous work describing the synthesis of bolaamphiphiles derived from d-xylose. The conformational properties of this new compound were investigated by FTIR spectroscopy in an aqueous film in order to obtain a reference for further studies about the membrane-interacting properties. Moreover, the surface activity of this new bolaamphiphile was analyzed by Langmuir balance technology and was compared with that of the analogous bolaamphiphile derived from alkenyl D-xylosides. The findings indicate that the rhamnoside-based bolaform has an increased surface activity and a better ability to form aggregates than xyloside-based one.
View Full-Text
►

▼

Figures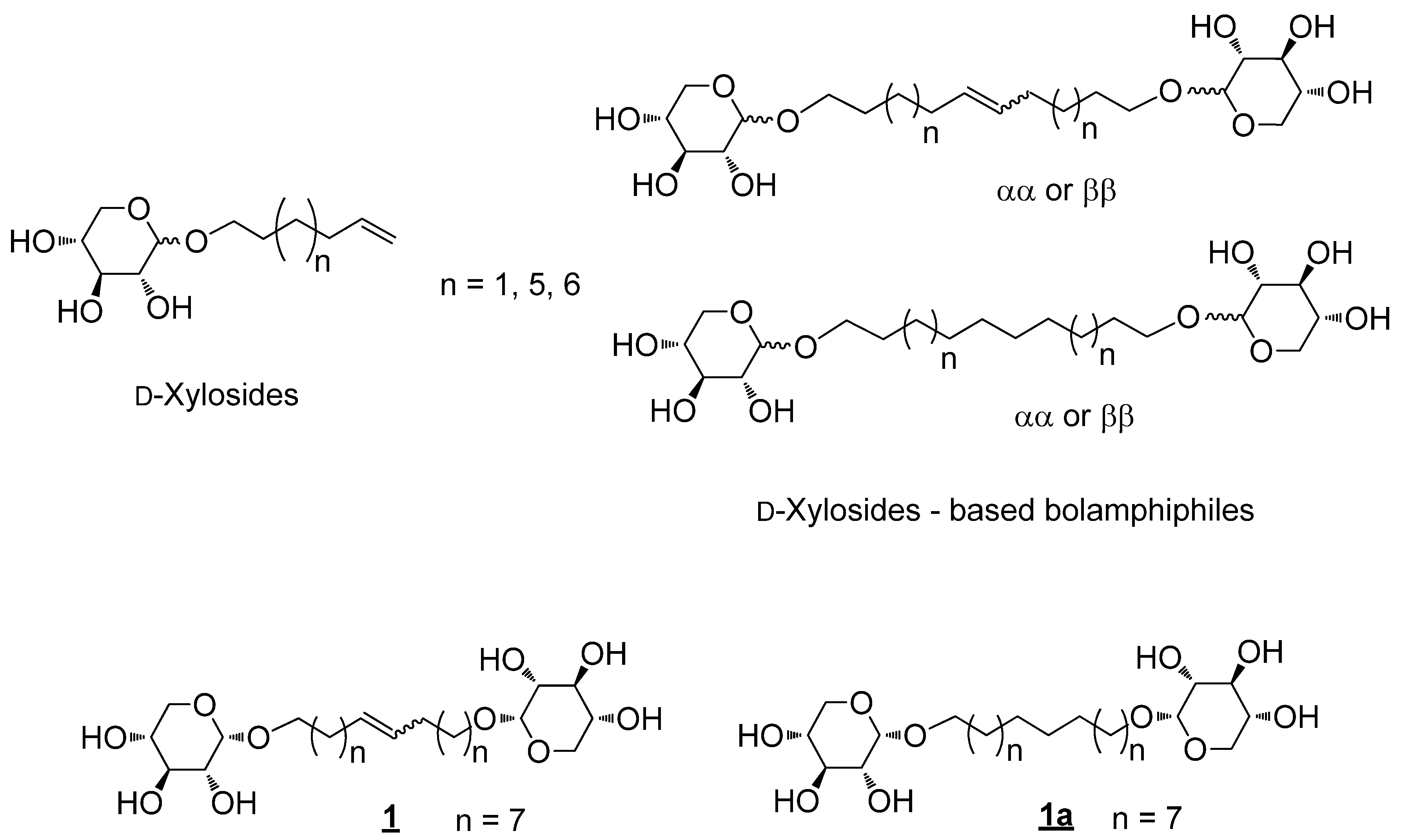 Figure 1

Share & Cite This Article
MDPI and ACS Style
Gatard, S.; Nasir, M.N.; Deleu, M.; Klai, N.; Legrand, V.; Bouquillon, S. Bolaamphiphiles Derived from Alkenyl L-Rhamnosides and Alkenyl D-Xylosides: Importance of the Hydrophilic Head. Molecules 2013, 18, 6101-6112.
Related Articles
Comments
[Return to top]