Antiproliferative, Antimicrobial and Apoptosis Inducing Effects of Compounds Isolated from
Inula viscosa
1
Department of Clinical Pharmacy and Therapeutics, Applied Science University, Amman, 11931-166, Jordan
2
Department of Chemistry, University of Jordan, Amman, 11942, Jordan
3
Department of Biological Sciences, University of Jordan, Amman, 11942, Jordan
*
Authors to whom correspondence should be addressed.
Received: 29 January 2012 / Revised: 22 February 2012 / Accepted: 9 March 2012 / Published: 14 March 2012
Abstract
The antiproliferative and antimicrobial effects of thirteen compounds isolated from
Inula viscosa
(L.) were tested in this study. The antiproliferative activity was tested against three cell lines using the MTT assay. The microdilution method was used to study the antimicrobial activity against two Gram positive bacteria, two Gram negative bacteria and one fungus. The apoptotic activity was determined using a TUNEL colorimetric assay. Scanning electron microscopy was used to study the morphological changes in treated cancer cells and bacteria. Antiproliferative activity was observed in four flavonoids (nepetin, 3,
3′-di
-
O
-
methylquercetin
, hispidulin, and 3-
O
-methylquercetin). 3,
3′-di
-
O
-
Methylquercetin
and 3-
O
-methylquercetin showed selective antiproliferative activity against MCF-7 cells, with IC
50
values of 10.11 and 11.23 µg/mL, respectively. Both compounds exert their antiproliferative effect by inducing apoptosis as indicted by the presence of DNA fragmentation, nuclear condensation, and formation of apoptotic bodies in treated cancer cells. The antimicrobial effect of
Inula viscosa
were also noticed in 3,
3′-di
-
O
-
methylquercetin
and 3-
O
-methyquercetin that inhibited
Bacillus cereus
at MIC of 62.5 and 125 µg/mL, respectively.
Salmonella
typhimurium
was inhibited by both compounds at MIC of 125 µg/mL. 3,
3′-di
-
O
-
Methylquercetin
induced damage in bacterial cell walls and cytoplasmic membranes. Methylated quercetins isolated from
Inula viscosa
have improved anticancer and antimicrobial properties compared with other flavonoids and are promising as potential anticancer and antimicrobial agents.
View Full-Text
►

▼

Figures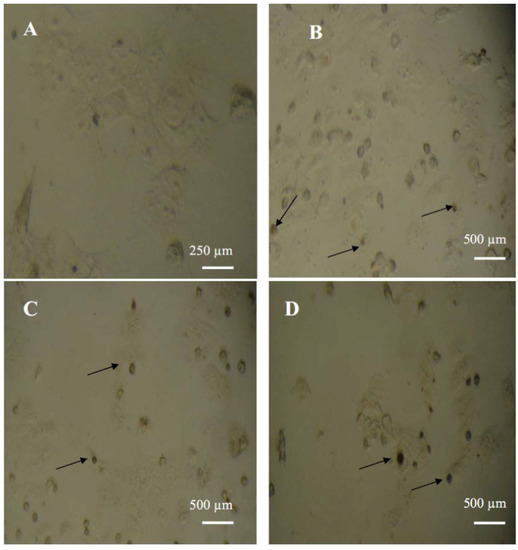 Figure 1

Share & Cite This Article
MDPI and ACS Style
Talib, W.H.; Zarga, M.H.A.; Mahasneh, A.M. Antiproliferative, Antimicrobial and Apoptosis Inducing Effects of Compounds Isolated from Inula viscosa. Molecules 2012, 17, 3291-3303.
Related Articles
Comments
[Return to top]