Forming Glasses from Se and Te
1
UMR 6226 Sciences Chimiques de Rennes – Verres & Céramiques, Université de Rennes 1–CNRS, Campus de Beaulieu, 35042 Rennes Cedex, France
2
Department of Material Science and Engineering, University of Arizona, AZ 85721, USA
*
Author to whom correspondence should be addressed.
Received: 27 July 2009 / Revised: 1 September 2009 / Accepted: 23 October 2009 / Published: 26 October 2009
Abstract
Despite being close neighbors on the Periodic Table, selenium and tellurium present a totally different abilities to form glasses. Se is a very good glass former, and gives rise to numerous glass compositions which are popular for their transparency in the infrared range and their stability against crystallization. These glasses can be shaped into sophisticated optical devices such as optical fibers, planar guides or lenses. Nevertheless, their transparencies are limited at about 12 μm (depending on the thickness of the optical systems) due to the relatively small mass of the Se element. On the other hand, tellurium is heavier and its use in substitution for Se permits to shift the IR cutoff beyond 20 μm. However, the semimetallic nature of Te limits its glass formation ability and this glass family is known to be unstable and consequently has found application as phase change material in the Digital Versatile Disk (DVD) technology. In this paper, after a review of selenide glasses and their applications, it will be shown how, in a recent past, it has been possible to stabilize tellurium glasses by introducing new elements like Ga or I in their compositions.
View Full-Text
►

▼

Figures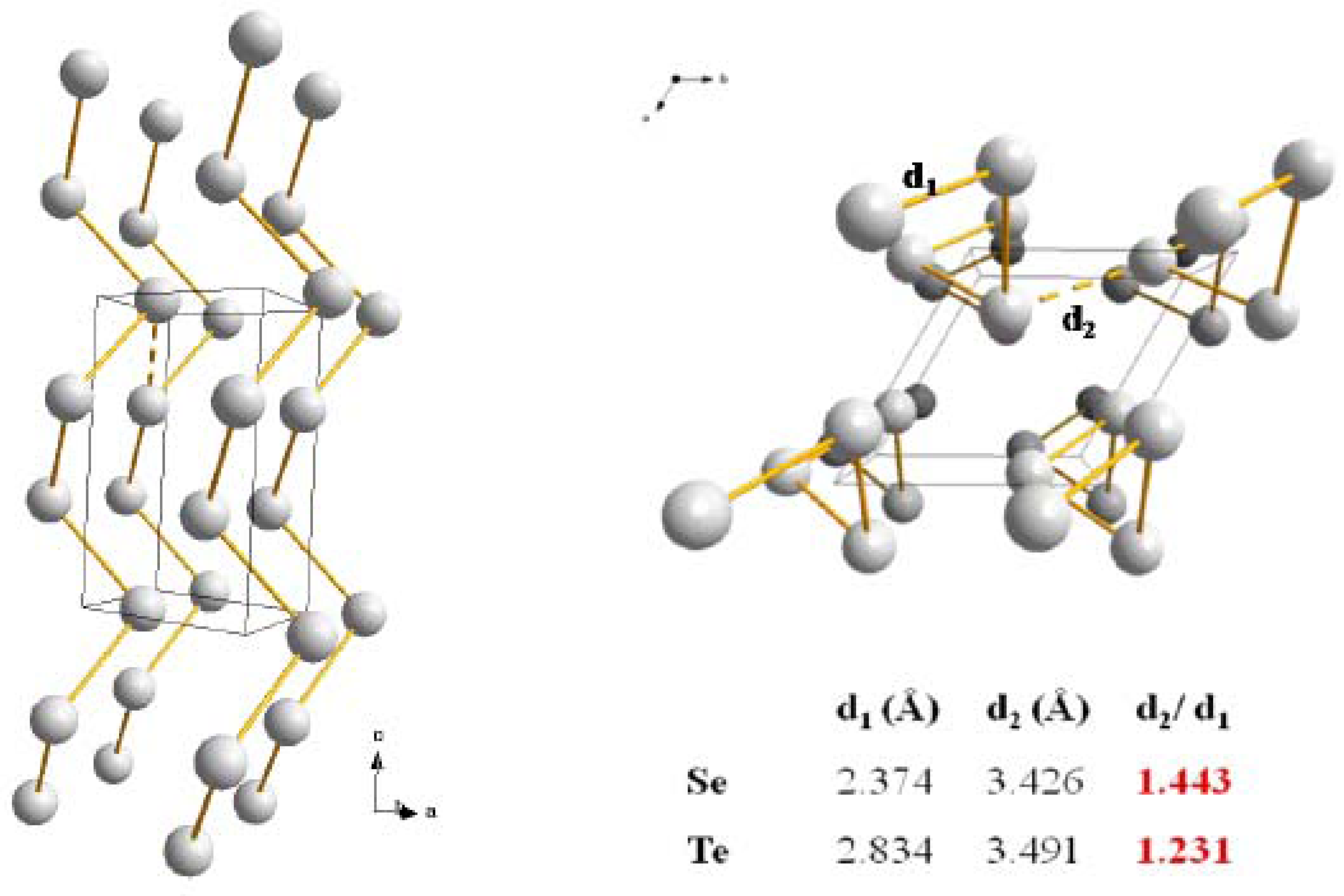 Figure 1

Share & Cite This Article
MDPI and ACS Style
Bureau, B.; Boussard-Pledel, C.; Lucas, P.; Zhang, X.; Lucas, J. Forming Glasses from Se and Te. Molecules 2009, 14, 4337-4350.
Related Articles
Comments
[Return to top]