Diastereoselective Spiroannulation of Phenolic Substrates: Advances Towards the Asymmetric Formation of the Manumycin m-C7N Core Skeleton
University of Northern British Columbia, Department of Chemistry, 3333 University Way, Prince George, British Columbia, Canada
*
Author to whom correspondence should be addressed.
Received: 7 September 2007 / Revised: 24 September 2007 / Accepted: 24 September 2007 / Published: 25 September 2007
Abstract
The asymmetric syntheses of two new spirolactones prepared in optically pure form from L-3-nitrotyrosine are described. The key step, an oxidative spiroannulation, was carried out on the optically active phenols 11a and 11b and afforded the new spirolactones 5a and 5b in 85% and 83% yields, respectively, as mixtures (3:1 dr) of diastereomers. The major diastereomers from these mixtures could be isolated in optically pure form by trituration using acetone-hexanes as the solvent. Thus, the optically active spirolactones (+)-5a (+ 92.8o, c=0.125 acetone) and (+)-5b (+112.0o, c= 0.125 acetone) were obtained after four synthetic steps from L-3-nitrotyrosine in 41% and 43% yield, respectively.
View Full-Text
►

▼

Figures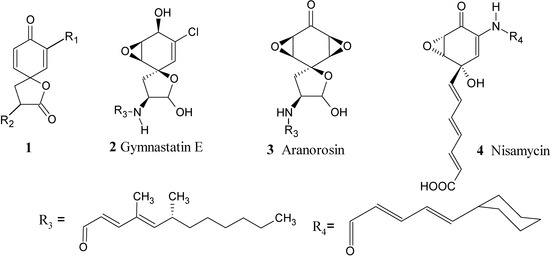 Figure 1

Share & Cite This Article
MDPI and ACS Style
Plourde, G.L.; Spaetzel, R.R.; Kwasnitza, J.S.; Scully, T.W. Diastereoselective Spiroannulation of Phenolic Substrates: Advances Towards the Asymmetric Formation of the Manumycin m-C7N Core Skeleton. Molecules 2007, 12, 2215-2222.
Related Articles
Comments
[Return to top]