Open Access This article is
freely available
re-usable
Article
Divergence-Based Risk Measures: A Discussion on Sensitivities and Extensions
1
School of Economics, Sichuan University, Chengdu 610065, China
2
Department of Statistics and Operations Research, University of Granada, 18071 Granada, Spain
*
Author to whom correspondence should be addressed.
Received: 13 June 2019 / Accepted: 24 June 2019 / Published: 27 June 2019
Abstract
:
This paper introduces a new family of the convex divergence-based risk measure by specifying -divergence, corresponding with the dual representation. First, the sensitivity characteristics of the modified divergence risk measure with respect to profit and loss (P&L) and the reference probability in the penalty term are discussed, in view of the certainty equivalent and robust statistics. Secondly, a similar sensitivity property of -divergence risk measure with respect to P&L is shown, and boundedness by the analytic risk measure is proved. Numerical studies designed for Rényi- and Tsallis-divergence risk measure are provided. This new family integrates a wide spectrum of divergence risk measures and relates to divergence preferences.
Keywords:
convex risk measure; preference; sensitivity analysis; ambiguity;
ϕ
-divergence
Author Contributions
Conceptualization, M.X. and J.M.A.; Formal analysis, M.X. and J.M.A.; Funding acquisition, J.M.A.; Investigation, M.X. and J.M.A.; Methodology, M.X. and J.M.A.; Visualization, M.X. and J.M.A.; Writing—original draft, M.X. and J.M.A.
Funding
This research was funded by MINECO/FEDER, EU grant MTM2015-70840-P and MCIU/AEI/FEDER, UE grant PGC2018-098860-B-I00.
Acknowledgments
M.X. thanks the support from Erasmus+:I.D (Partner Countries) Programme, University of Granada and Centre for European Studies, Sichuan University. The authors thank the reviewers for constructive and insightful comments that led to a significant improvement of the paper.
Conflicts of Interest
The authors declare no conflict of interest.
Appendix A.
Appendix A.1. Preliminary and Setup
This section follows the settings of [
8
] in the space and its dual space. Let be a measurable space equipped with -algebra . Consider two probability distributions
P
and
Q
, and let be an arbitrary dominating positive measure of
P
and
Q
, such that both
P
and
Q
are absolutely continuous with respect to on , which we denote by , . Following the Radon-Nikodym theorem, there exist -measurable functions representing the densities of
P
and
Q
with respect to , respectively, written as
For , let be the linear space of measurable real-valued functions with . For , we denote by its dual space, with and . Furthermore, for and ,
and this partially leads to the Legendre-Fenchel form for the risk measure.
Appendix A.2. Related Results
Let be a proper closed convex function such that is an interval with endpoints , thus . Since is closed,
if
a
and
b
are finite. It is assumed that and that the minimum of is 0. The class of such functions is denoted by .
Definition
A1
 (ϕ-divergence)
.
Given , the ϕ-divergence of the probability measure Q with respect to P is
otherwise, .
To avoid some meaningless cases, it is assumed that
Definition
A2
 (Legendre-Fenchel transform)
.
Let . The conjugate of a real-valued function ϕ on is another real-valued function on , defined as
When , the conjugate is a closed proper convex function, with , where
Lemma
A1
 (The interchange of minimization and integration)
.
Let Ω be a σ-finite measure space, and let , . Let be a normal integrand. Then,
Lemma
A2
 (The generalized Donsker-Varadhan variational formula)
.
Let be a closed convex function with . Then, for ,
where denotes the conjugate of ϕ via the Legendre-Fenchel transform. In particular, for if and otherwise, it retrieves the classical Donsker-Varadhan variational formula presented in the Large Deviation Theory.
Lemma
A3
 (Varadhan's lemma)
.
Suppose that satisfies a large deviation principle on with good rate function I. Then, for any bounded continuous function , we have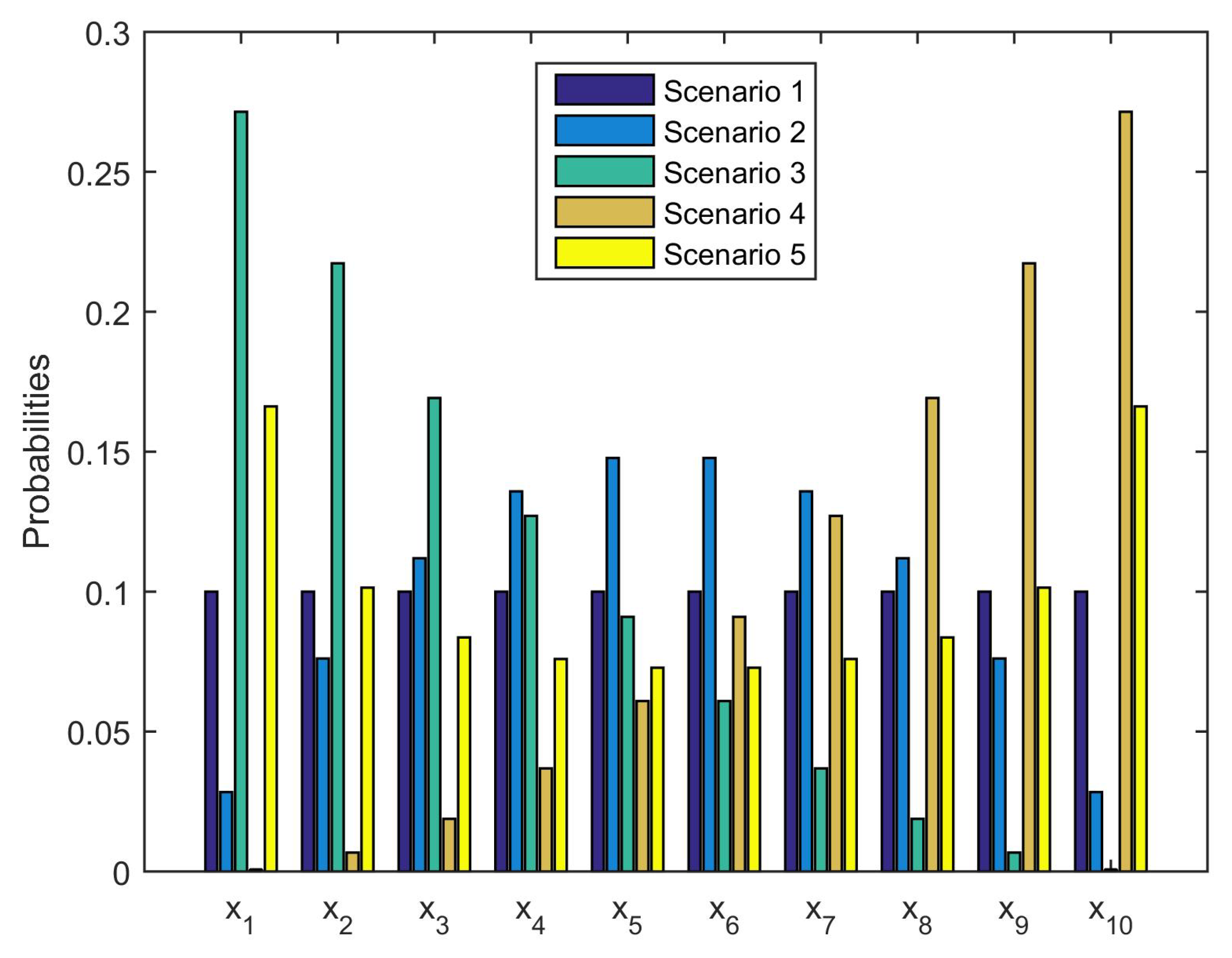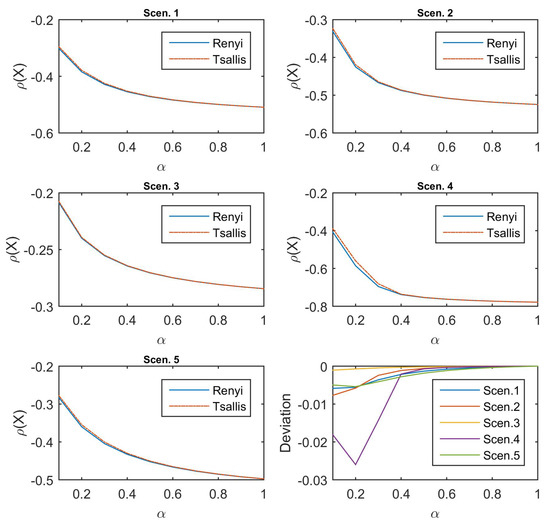 Figure 2. Values of Rényi-divergence and Tsallis-divergence risk measures for the different scenarios and their deviations.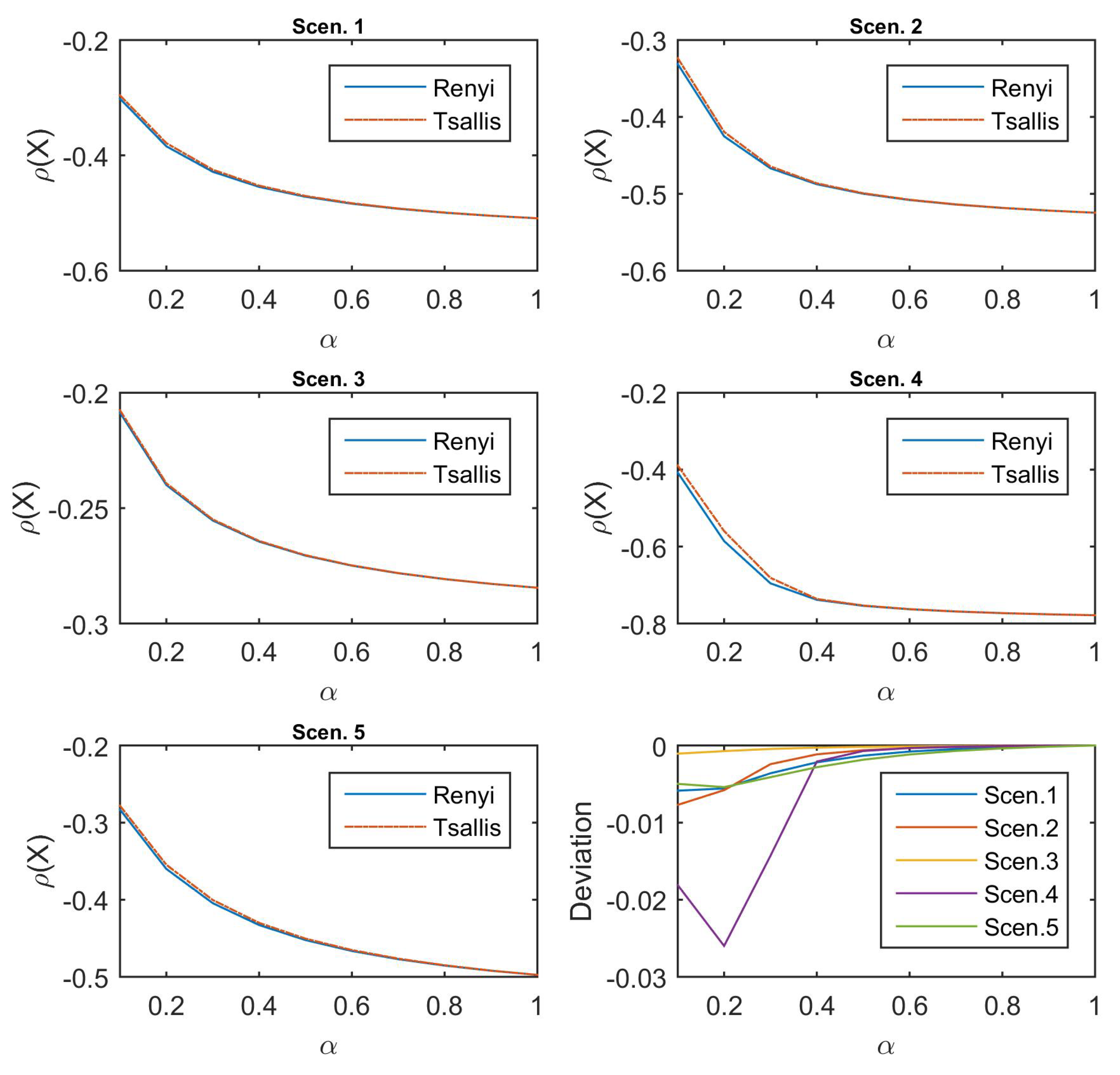 Figure 3. Values of Tsallis-divergence risk measure and corresponding nonlinearly and linearly distorted risk measures for the different scenarios.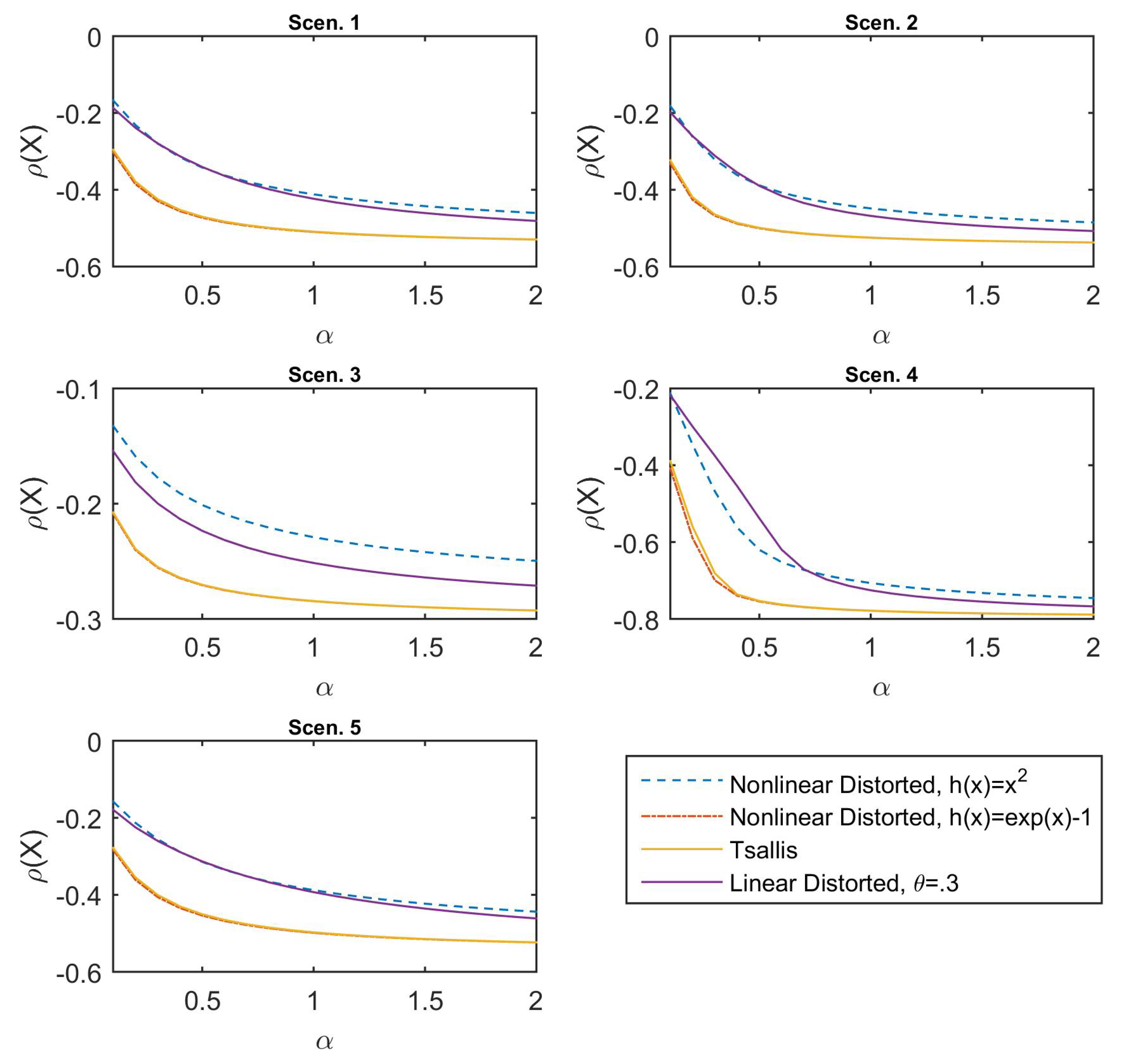 © 2019 by the authors. Licensee MDPI, Basel, Switzerland. This article is an open access article distributed under the terms and conditions of the Creative Commons Attribution (CC BY) license (http://creativecommons.org/licenses/by/4.0/).