Open Access This article is
freely available
re-usable
Article
Where Was Past Low-Entropy?
Centre de Physique Théorique (CPT), Aix-Marseille Université, Université de Toulon, CNRS, F-13288 Marseille, France
Received: 17 March 2019 / Accepted: 2 May 2019 / Published: 4 May 2019
Abstract
:
Where was the past low-entropy of the early universe located? Contrary to some popular answers, I argue that that the dominant source of low-entropy is the fact that a single degree of freedom, the scale factor, was not at equilibrium. I also discuss possible interpretations of the "improbability" of this early low-entropy.
Keywords:
arrow of time; entropy in cosmology; past hypothesis
Funding
This research was funded by FQXi Grant number 190485.
Conflicts of Interest
The author declares no conflict of interest.
Appendix A. Irreversibility Is a Macroscopic Notion
Irreversibility is a macroscopic notion and only a macroscopic notion. Some form of coarse graining is needed to define it. I think that the relevance of this subtle fact for understanding irreversibility is not sufficiently appreciated. Hence I recall it.
Irreversibility is the fact that we can observe certain phenomena frequently (a falling glass breaks) but we never observer their time reversal (glass fragments jump up from the floor and recombine). Given any single microscopic motion of an Avogadro number of atoms, the chances of seeing it are ridiculously small. The chances of seeing its time reversal are equally ridiculously small. Hence there are no microscopic motions that are easily seen in one direction and not in another. There is no irreversibility in the micro-world.
How come then that do see certain phenomena and we do not see their time reversed? The answer is that these phenomena are realized by groups of motions lumped together, not about individual microscopic motions. A "glass breaking" is not a single microscopic motion, it is an ensemble of a huge number of possible microscopic motions. "Glass fragments recombining" is also an ensemble of a huge number of possible macroscopic motions.
Since microphysics is time reversal invariant, . But the number of micro-states that we call a "broken glass" is far larger than the number of micro-states that we call a "falling intact glass". While all the microstates evolve (back or forth in time does not matter) into one of the microstates, only a tiny fraction of the microstate can evolve (back or forth in time) into one of the ones. That is: . The arrow of time is then the following phenomenon: it is an observed fact of nature that the past (but not the future) micro-state of the world often belongs to the small, non-generic, set of micro-states in . The notion of "intact falling glass" captures a proportion of initial states far smaller than what genericness would suggest. Because of this, we see intact falling glasses breaking and not the time-reversed phenomenon. Therefore irreversibility is not a property of a single microscopic evolution: it is a property of the lumping notion of "falling intact glass": this is a property of the world which is non-generic, it it holds at sometime in the past, it is generically lost later.
In other words, irreversibility is past low entropy. Without lumping, coarse graining, there is nothing irreversible going on. Irreversibility is a property of a certain lumping.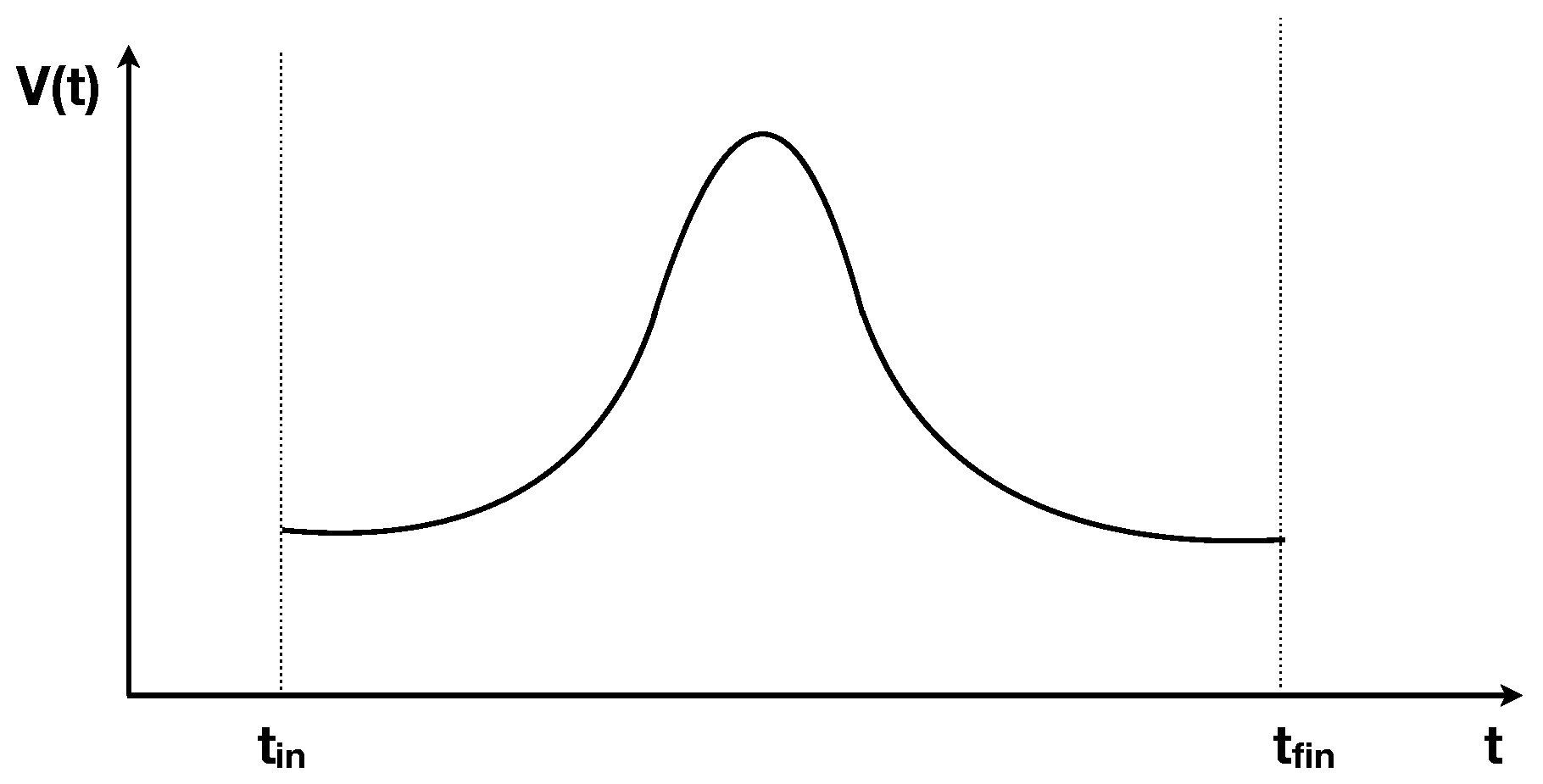 Figure 2. The two models considered in the paper. (left) A system formed by the gas in a chamber; its volume is changed by a piston moved by an external force. (right) A system formed by a gas in a chamber plus the piston attached to a spring.
Figure 3.
The expansion of a co-moving region from a a volume to a volume
V
without or with interaction between two matter species. In the first case the relative density remains constant; in the second, the density adjusts itself to maximize entropy. The end point of the first evolution is metastable, the end point of the second is stable. In both evolutions the entropy is constant, but in the first matter extracts more energy from the gravitational field. This energy is free energy that can fuel irreversibility if a channel of interaction between the two species is open, as happens in stars. The last step is the dissipative equilibration process.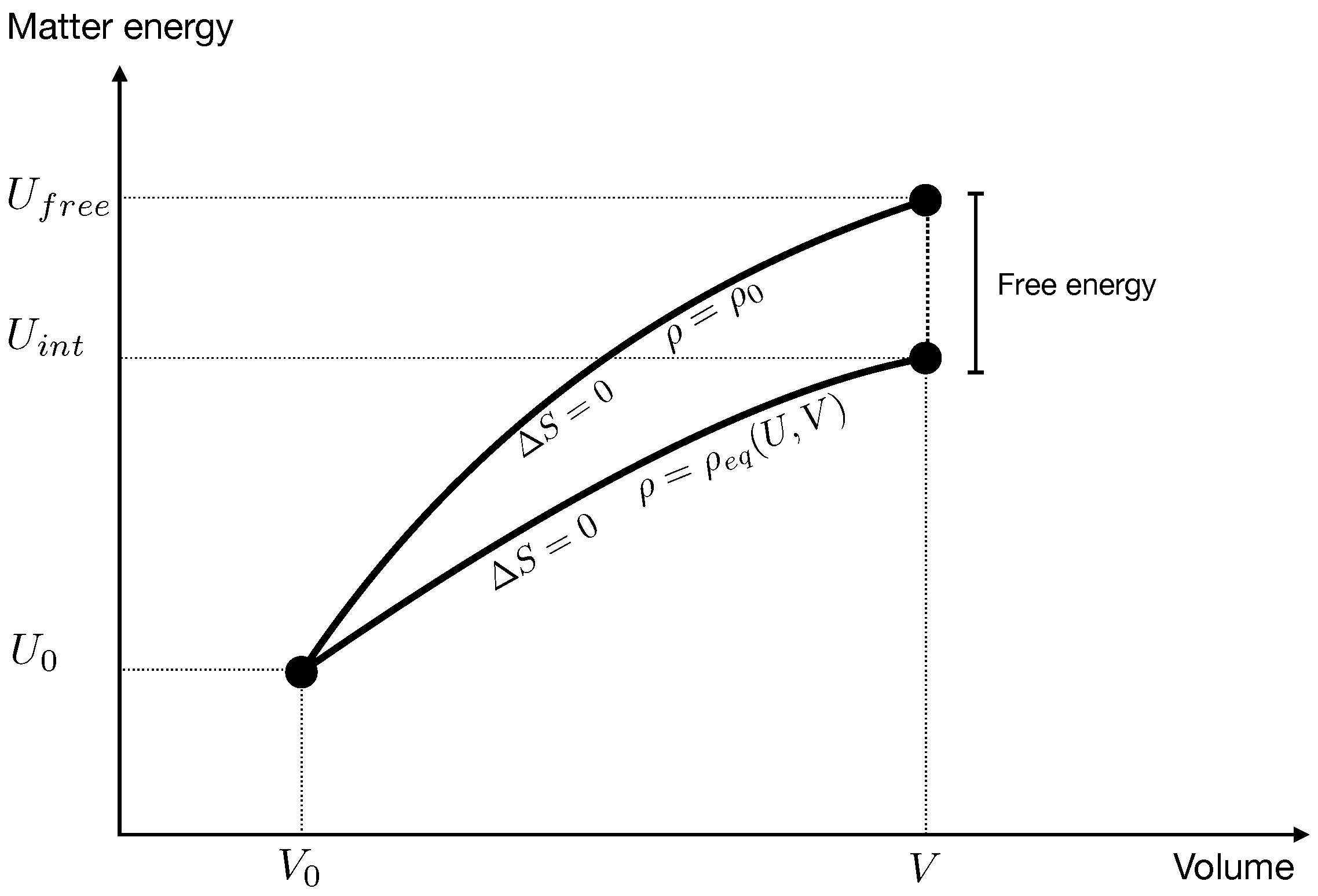 © 2019 by the author. Licensee MDPI, Basel, Switzerland. This article is an open access article distributed under the terms and conditions of the Creative Commons Attribution (CC BY) license (http://creativecommons.org/licenses/by/4.0/).