Open Access This article is
freely available
re-usable
Article
On Bohmian Mechanics, Particle Creation, and Relativistic Space-Time: Happy 100th Birthday, David Bohm!
Mathematisches Institut, Eberhard-Karls-Universität, Auf der Morgenstelle 10, 72076 Tübingen, Germany
Received: 24 April 2018 / Accepted: 6 June 2018 / Published: 14 June 2018
Abstract
:
The biggest and most lasting among David Bohm's (1917–1992) many achievements is to have proposed a picture of reality that explains the empirical rules of quantum mechanics. This picture, known as pilot wave theory or Bohmian mechanics among other names, is still the simplest and most convincing explanation available. According to this theory, electrons are point particles in the literal sense and move along trajectories governed by Bohm's equation of motion. In this paper, I describe some more recent developments and extensions of Bohmian mechanics, concerning in particular relativistic space-time and particle creation and annihilation.
Keywords:
de Broglie–Bohm interpretation of quantum mechanics; pilot wave; interior-boundary condition; ultraviolet divergence; quantum field theory
Funding
This research received no external funding.
Conflicts of Interest
The author declares no conflict of interest.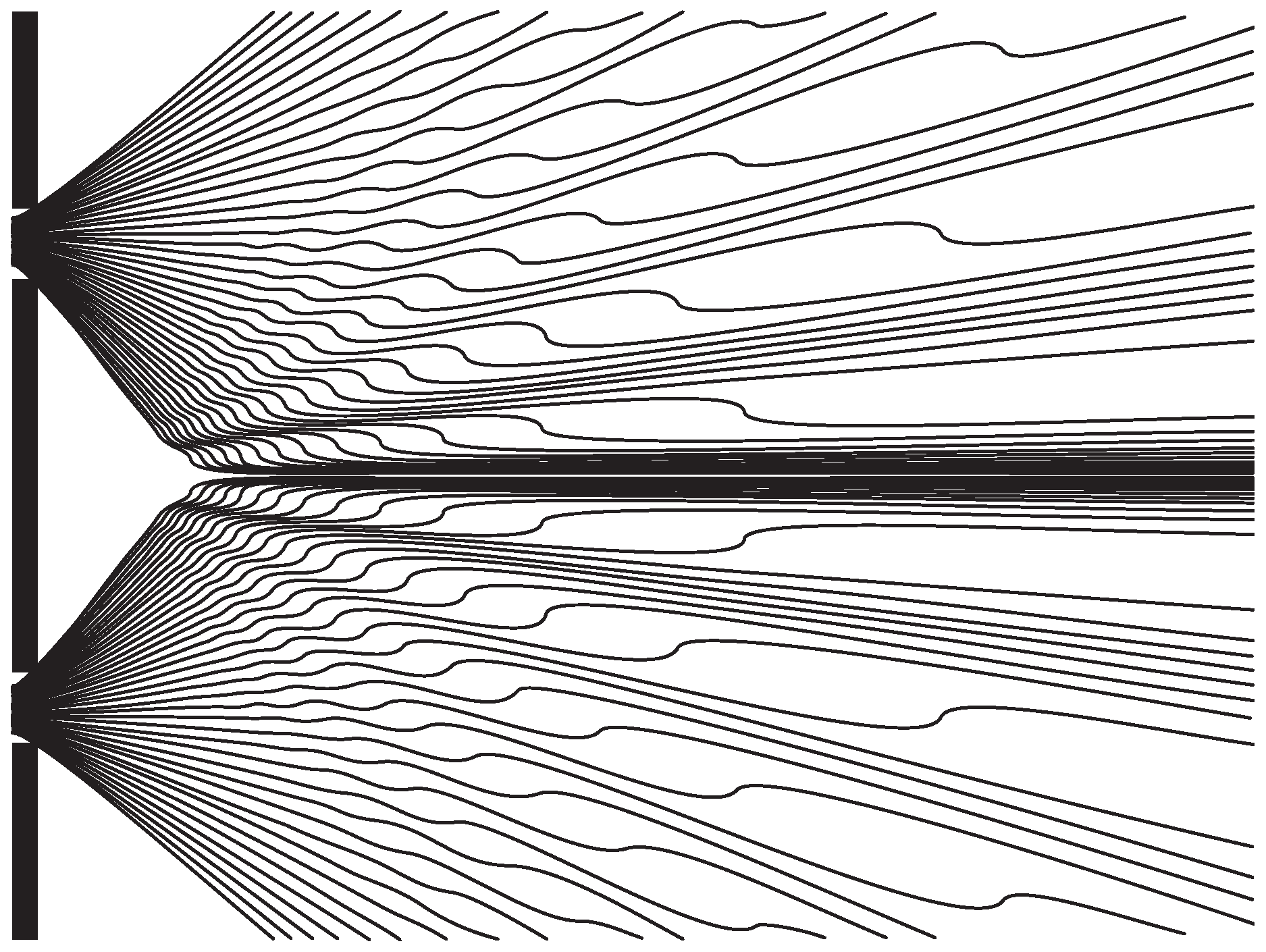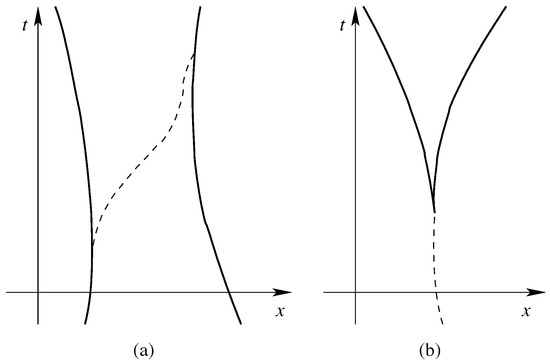 Figure 2.
Possible patterns of particle world lines in theories with particle creation and annihilation: (
a
) a boson (dashed world line) is emitted by a fermion and absorbed by another; and (
b
) a boson (dashed world line) decays into two fermions. (Reprinted from [
13
]).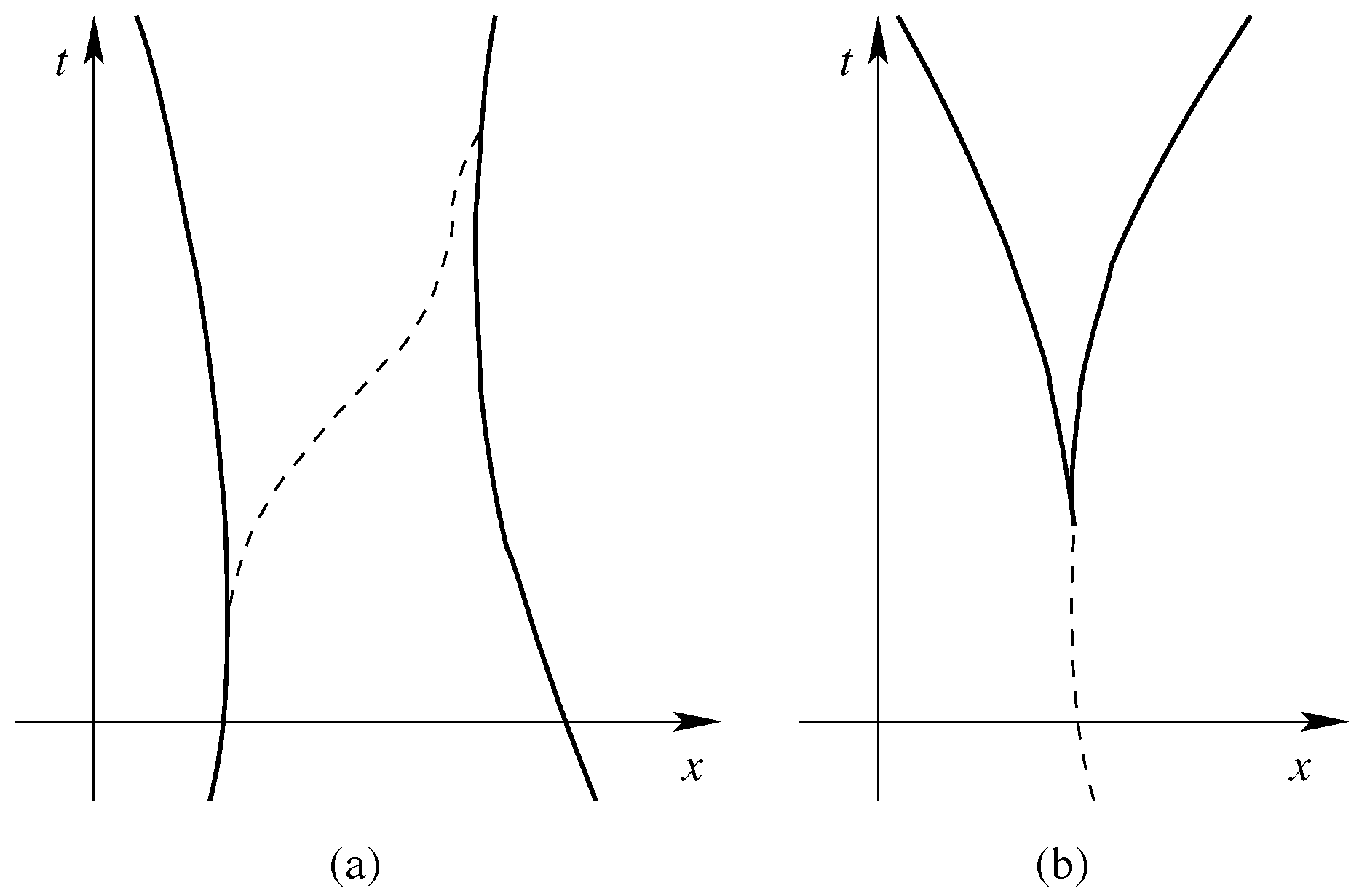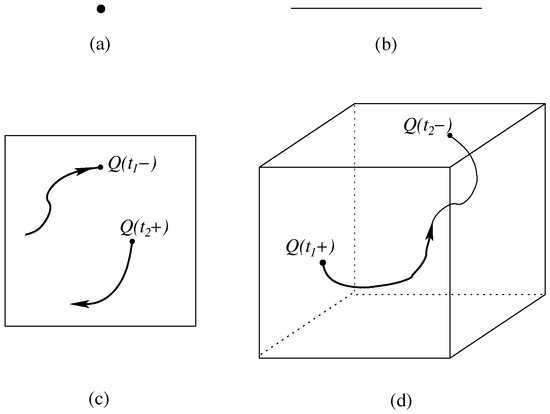 Figure 3.
The configuration space in Equation (
5
) of a variable number of particles; drawn are, for space dimension , the first four sectors: (
a
) the zero-particle sector has a single element, the empty configuration; (
b
) the one-particle sector is a copy of physical space; (
c
) the two-particle sector; and (
d
) the three-particle sector. In addition, the configuration curve corresponding to
Figure 2
a is drawn; it jumps at time from the two-particle sector to the three-particle sector and at time back. (Reprinted from [
13
]).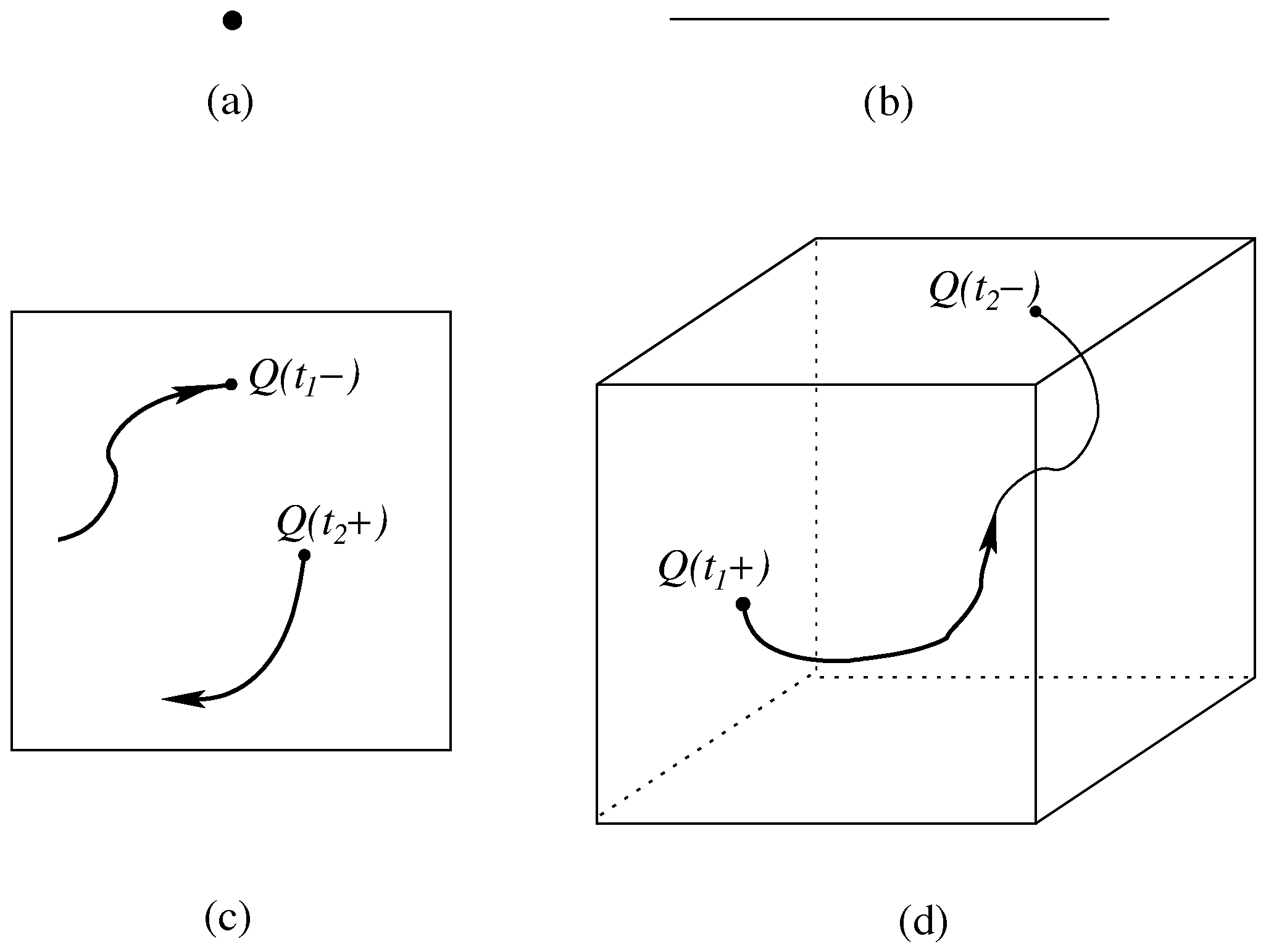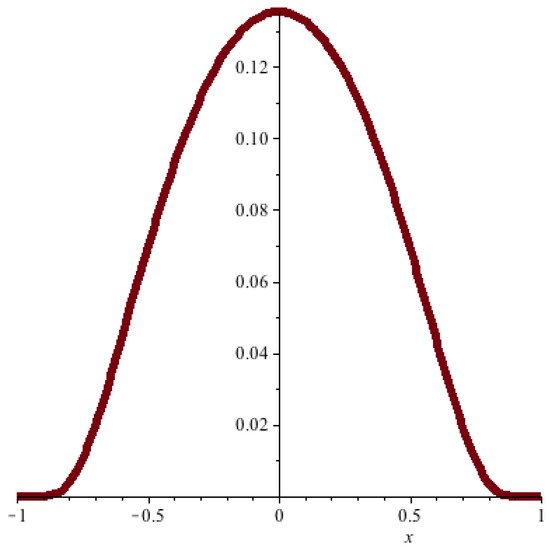 Figure 4. An example of a natural candidate for the cut-off function : a bump-shaped function that is a smooth and square-integrable approximation to a Dirac function and vanishes outside a small ball around the origin.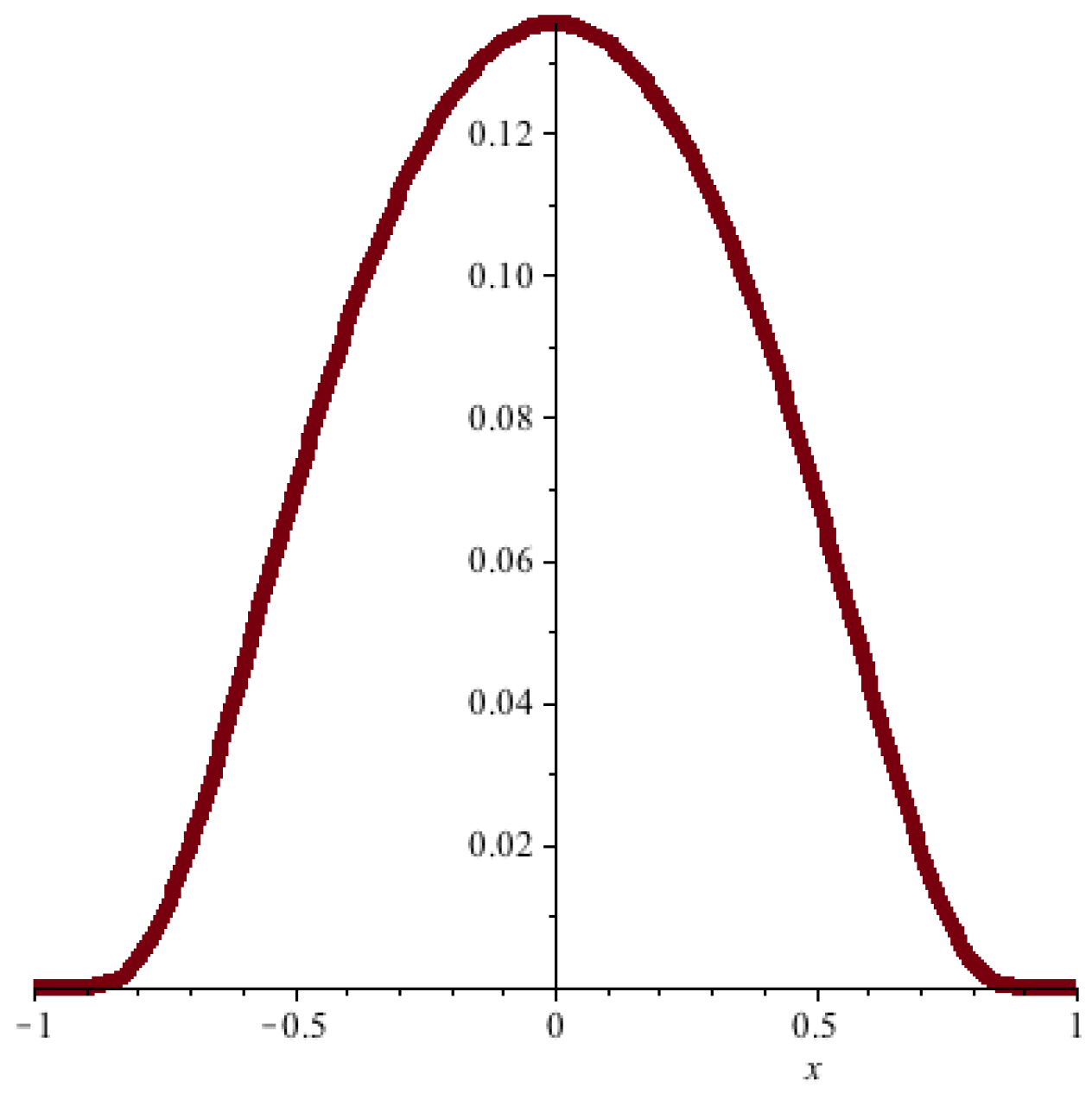 Figure 5.
When using , the emission and absorption of a
y
-particle happens, according to Equation (
6
), not exactly at the location of an
x
-particle, but at a separation that can be as large as the radius of the support of . This does not happen with the alternative Hamiltonian defined by means of interior-boundary conditions.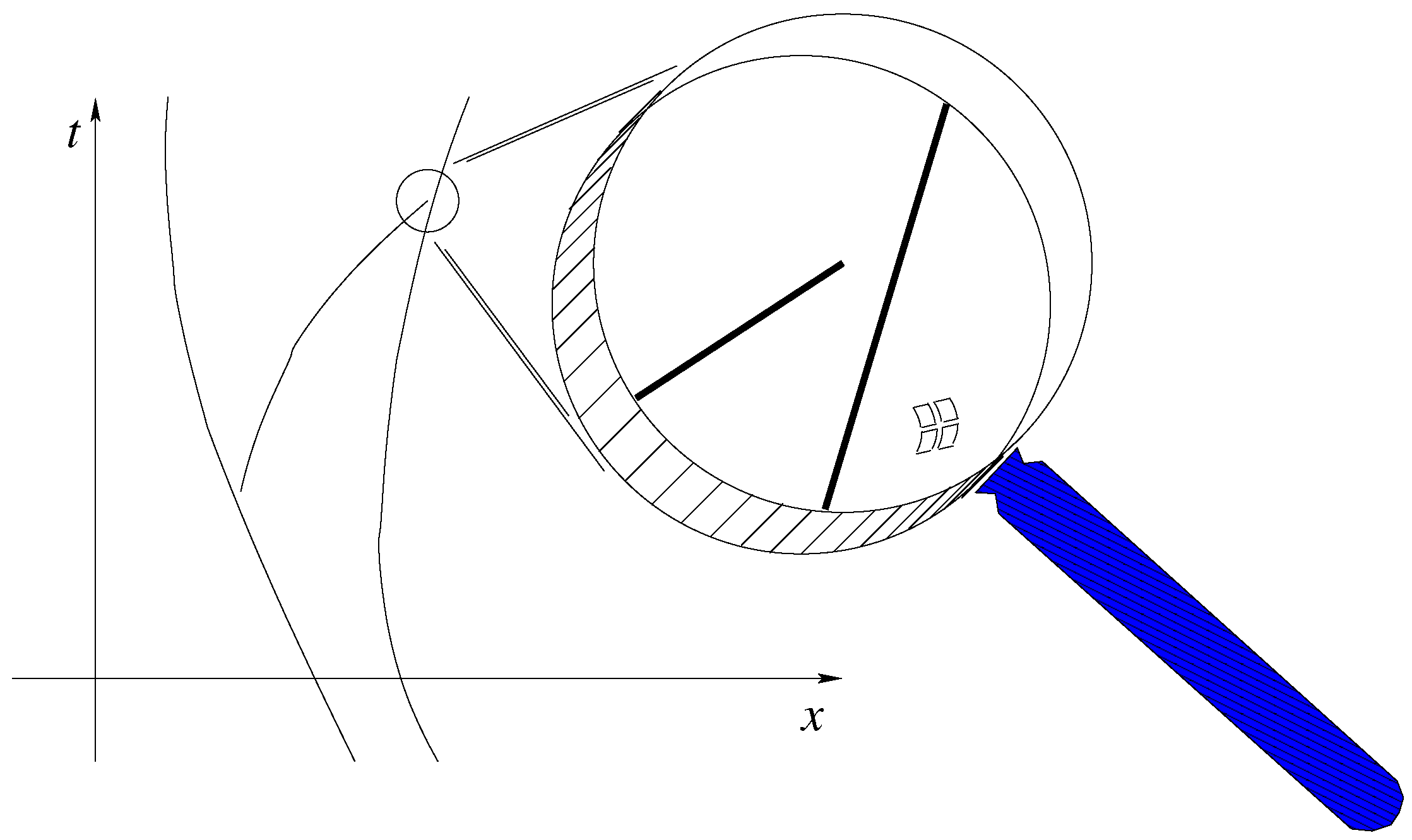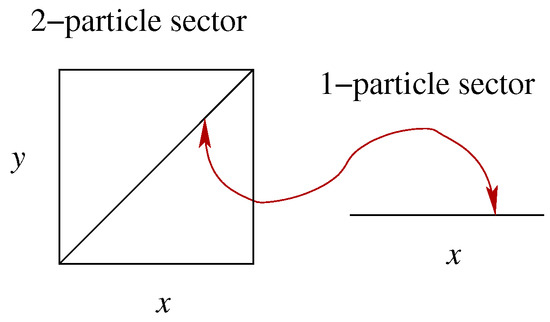 Figure 6.
An interior-boundary condition is a relation between the values of at two points: a point
q
on the boundary (that is, where two particles collide, such as in the two-particle sector) and a point in the interior of a lower sector (such as
x
).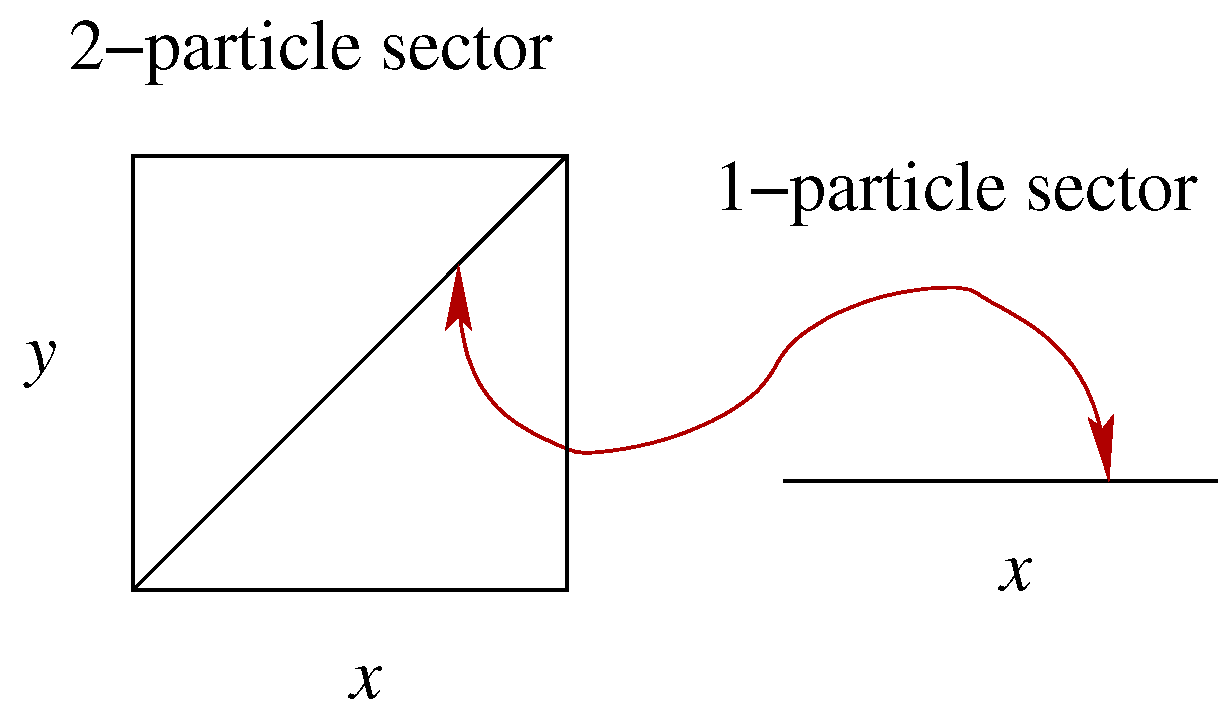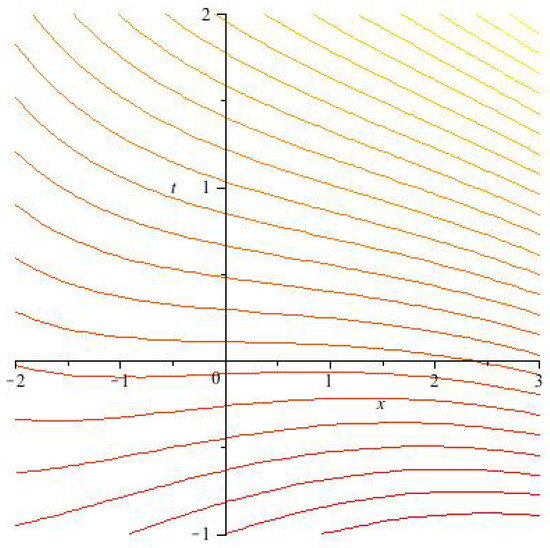 Figure 7. Example of a spacelike foliation (i.e., slicing into spacelike hypersurfaces) of Minkowski space-time in dimensions.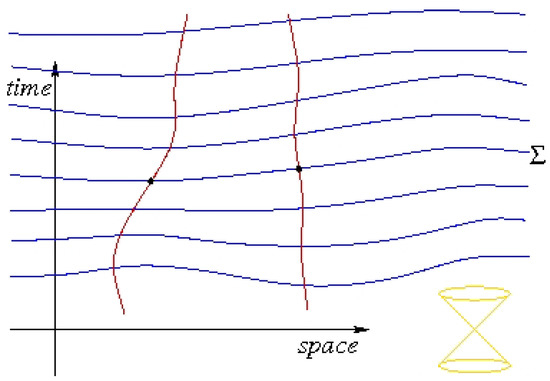 Figure 8. The equation of motion of BM specifies the tangent direction of a world line by means of the wave function evaluated at the configuration where all world lines intersect the same time leaf .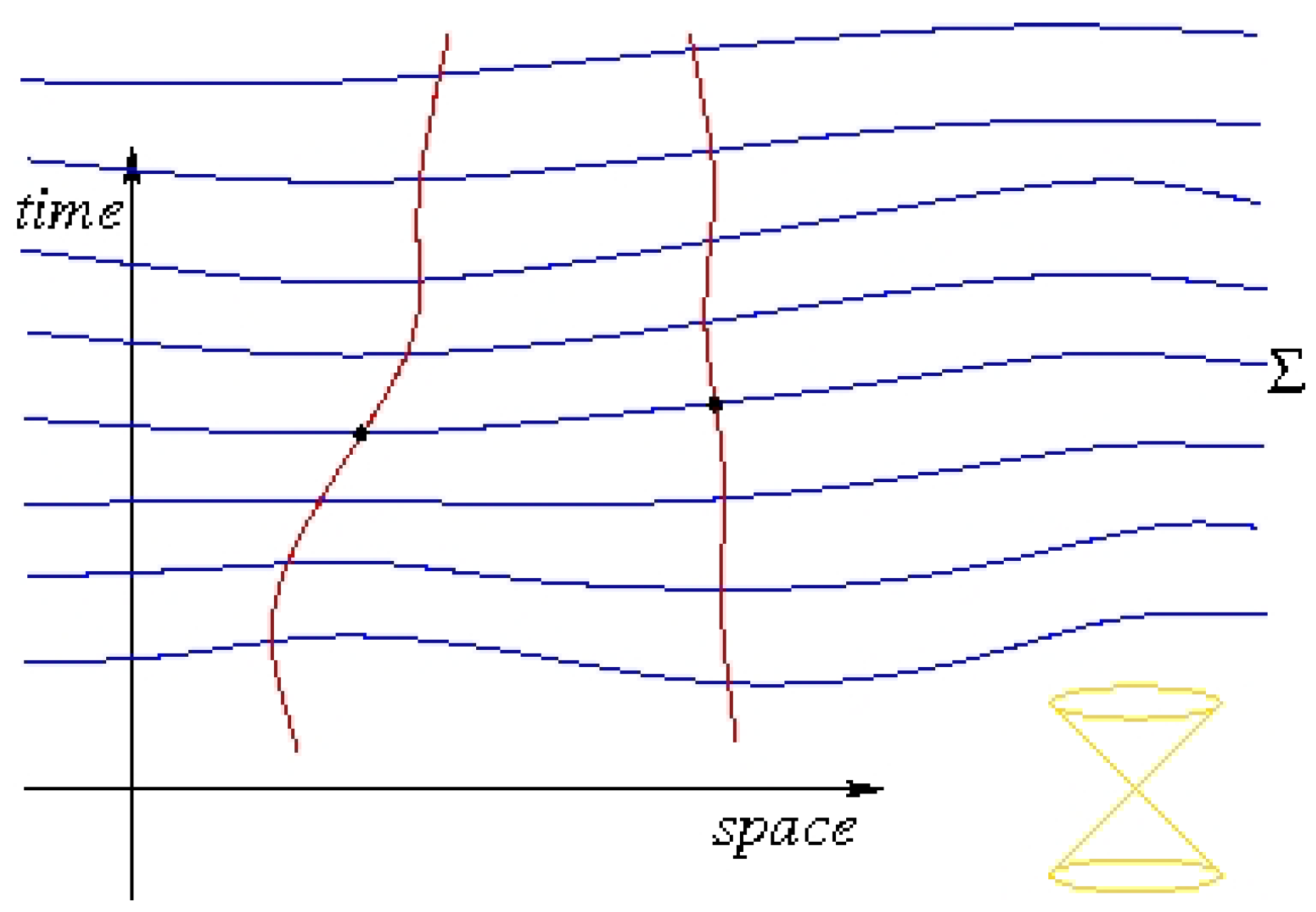 © 2018 by the author. Licensee MDPI, Basel, Switzerland. This article is an open access article distributed under the terms and conditions of the Creative Commons Attribution (CC BY) license (http://creativecommons.org/licenses/by/4.0/).