Optical Properties of Alkali Halides in Ultraviolet Spectral Regions
Department of Physics and Astronomy, Ohio Northern University, Ada, OH 45810, USA
Received: 22 May 2019 / Revised: 19 June 2019 / Accepted: 5 November 2019 / Published: 11 December 2019
The optical reflectance spectra of alkali halide crystals KI and RbI were measured over the energy range of 4.14 to 6.91 eV. Both single crystal and poly-crystal samples were used to accomplish this task. The phase
was computed using the Kramers-Kronig relation between the real and imaginary parts of the complex function,
. Subsequently, the optical constants
n
and
κ
were determined from the Fresnel reflectivity equation. The real and imaginary parts of dielectric constants
and
were then calculated using
n
and
κ
. The optical absorption spectra of the crystal have also been measured in these spectral regions. The spectra agree reasonably well with the current theory concerning exciton peaks. In addition, a shoulder was found in the spectra similar to those previously seen and associated with the band-to-band transition in the alkali iodides.
View Full-Text
►

▼

Show Figures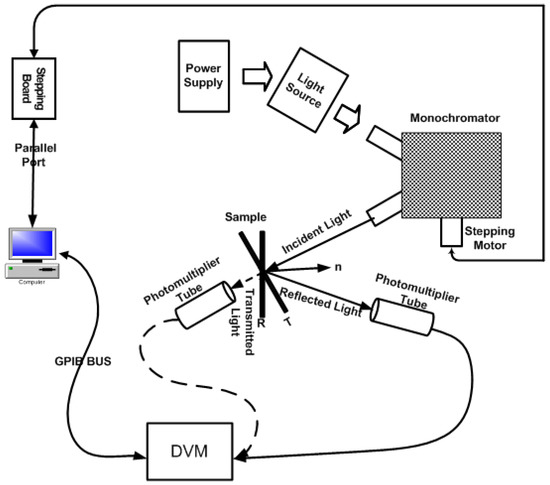 Figure 1
This is an open access article distributed under the
Creative Commons Attribution License
which permits unrestricted use, distribution, and reproduction in any medium, provided the original work is properly cited