Open Access This article is
freely available
re-usable
Article
Using Game Design to Teach Informatics and Society Topics in Secondary Schools
1
Institute for Teacher Education, University of Vienna, 1090 Vienna, Austria
2
Department of Communication, University of Vienna, 1090 Vienna, Austria
3
Human Computer Interaction Group, TU Wien, 1040 Vienna, Austria
*
Author to whom correspondence should be addressed.
Received: 10 September 2018 / Accepted: 1 November 2018 / Published: 6 November 2018
Abstract
:
This article discusses the use of game design as a method for interdisciplinary project-based teaching in secondary school education to convey informatics and society topics, which encompass the larger social context of computing. There is a lot of knowledge about learning games but little background on using game design as a method for project-based teaching of social issues in informatics. We present the results of an analysis of student-created games and an evaluation of a student-authored database on learning contents found in commercial off-the-shelf games. We further contextualise these findings using a group discussion with teachers. The results underline the effectiveness of project-based teaching to raise awareness for informatics and society topics. We further outline informatics and society topics that are particularly interesting to students, genre preferences, and potentially engaging game mechanics stemming from our analyses.
Keywords:
game-based learning; game design; project-based teaching; informatics and society; cybersecurity
1. Introduction
This article discusses the use of game design as a method for interdisciplinary project-based teaching in secondary school education. Secondary school education has to integrate a lot of learning content that is defined in the curricula, resulting in considerable pressure to accommodate this. Thus, incorporating specialised and interdisciplinary subjects into regular teaching is a challenge. Our contribution outlines a specific case of interdisciplinary project-based teaching. Over a period of one year, secondary school students created analogue and digital games in computer science and arts classes. The games incorporate topics from informatics and society, which encompass the larger social context of computing, such as copyright, privacy, cyberbullying, technical literacy and social media use. The learning effects observed in a quantitative survey are presented with full detail in a different paper [
1
]. In terms of learning goals, the primary objective of the project was not only to convey knowledge around informatics and society topics to school students but to let them experience academic research practice, in this case game design and analysis, firsthand. The core contributions of this paper are based on qualitative analyses of materials created by students and a group discussion with teachers. The goal is to outline how such a project-based learning approach can be embedded in schools, which topics are interesting to students and are reflected in the work they submit, and which game elements and genres they use and appeal to them in a game-based learning context.
There are several examples of existing learning games which deal with topics from informatics and society. Ref [
2
] give an overview of studies on Internet learning games. Internet Hero follows several of J.P. Gee's learning principles [
3
] in presenting topics around the Internet for children aged 8 to 12 [
4
,
5
] to discuss the potential of learning games for teaching cyber security, including topics like malware, email and spam.
Cyberworld Adventure [
6
] and Net-Detectives [
7
] are games that teach safe Internet use to 9- to 12-year-old children. Anti-Phishing Phil [
8
] is an online game which explains how to protect yourself from phishing attacks. All three studies show positive impact on children's knowledge about the Internet. SimSafety [
9
] also deals with Internet security. The results of an earlier study on the game are documented in [
10
]. CyberCIEGE [
11
] is a resource management simulation that lets students understand the impact of security choices on an organisation. All of these references are examples of successfully translating topics from informatics and society into a game-based form, but there are few insights into how they can be integrated into school teaching and how to design game-based content in a way that appeals to school students. With regard to genre, Heinz and Law [
12
] looked at learning effects by game types. They saw an increase in learning effects with action games compared to other genres such as puzzle games. But this result has limited significance as the action game tested followed a behaviourist approach compared to the constructivist nature of the other games tested.
In an analysis of 21 cybersecurity games, Gestwicki and Stumbaugh [
13
] identified three different types of games; "those whose gameplay is not associated with cybersecurity education content (Type 1); those that integrate multiple-choice decisions only (Type 2); and those that integrate cybersecurity objectives into authentic gameplay activity (Type 3)." Gondree and Peterson [
14
] designed and deployed a board game for cybersecurity education. The main challenges they identify are: relevance of the game to the curriculum, appropriateness for and accessibility to the target audience, and how to best evaluate the impact of such a game. Control-Alt-Hack [
15
] is a card game about cybersecurity. A study with 14 teachers of 450 students indicates that the game helped raise awareness and changed the perception of cybersecurity topics of students. Likewise, SecurityEmpire [
16
], a digital game to promote cybersecurity education, showed the ability to raise awareness of issues around cybersecurity.
In terms of using game design as a teaching method, Kafai [
17
] documents the constructivist use of game programming and design with elementary school students to convey math problems to lower grade students. The benefits of aligning math problems with games programming have also been documented in [
18
]. There further are guidelines on how to use game design to teach and support computational thinking: low threshold and a high ceiling of challenges, scaffolding flow, enabling transfer, supporting equity among students, and systemic embedding; refs. [
19
,
20
] cite game design and development as an approach appealing to all genders, which teaches higher-order thinking and abstraction and which serves as an attractor to computer science education. These examples all address technical aspects of computing. Denner et al. [
21
] provide evidence that girls can learn computer science concepts through game development. Robertson [
22
] describes gains in storytelling competence of 11–12 year old learners through using game design. To our knowledge there are no examples of using game design for social issues in informatics.
In our project students created both board games and digital games. We follow the core research question: "How can game- and game design-based learning be used to teach topics from informatics and society and to increase the game literacy of secondary school students?" This further leads to sub-questions such as "Which learning contents do secondary school students choose on their own?", "Which kinds of games do they create to communicate these contents?", and "How much can this kind of project-based teaching contribute to learning experiences regarding informatics and society and game literacy?"
The educational project Sparkling Games [
23
] formed the basis for our analysis. It started with a detailed analysis of existing learning and mainstream commercial games. Students then conceptualised and developed games step-by-step to support teaching areas including copyright and intellectual property, privacy, surveillance, social media, and big data. The project was meant to transfer academic skills to students, who gained expertise in the areas of game design and serious games as well as in social science research methods intended to assess and reflect on their creations. Key results of the project included a collection of existing games supporting learning about informatics and society, new games and game concepts developed by students, and bottom-up insights into how game-based learning can be used in schools. Sparkling Games strived to expand the potential of games as media for learning, reflection and for teaching media literacy. The presented paper will focus on the first step of the project, in which students identified examples of games with learning contents, and on the games created by students later in the project. We will present the results of a thematic analysis of the entries made by students into an online database and of the games they created, along with a critical reflection of the project's impact by the teachers involved.
We take a secondary school student-centered perspective on game- and game design-based learning in the area of informatics and society. From this perspective we present the following core results:
a collection of learning contents and ways of delivery identified by students in commercial games;

a collection of analogue and digital games created by students, and an analysis of which topics they chose and how these topics were communicated;

insights into how project-based work with games and game design can raise awareness for topics from informatics and society;

insights into how project-based work with games and game design can increase game literacy.
3. Results
3.1. Database
In the presented study, high school students were asked to look for examples of the topic informatics and society or other interesting learning contents in games (board games as well as video games; database task description: "Find examples of analogue and digital games, which help players to learn about something in an interesting manner. You can look for games which discuss informatics and society topics, but you can also include other games. Please make a new entry into the database for each learning experience you want to describe. A game can have more than one learning experience. If you make a new entry, please check that it is different from what already is in the database. Overall please make entries for three different games"). The task was chosen to raise students' awareness for how learning through games can work. As a starting point for their research, we provided a small package of commercial mainstream and serious games (as can be found on dedicated portals such as [
32
,
33
]). In the first workshop, we discussed definitions of both games in general and of learning games in particular. Furthermore, we discussed the exemplary list of informatics and society topics with them (see
Section 2.1
). They documented the games they came upon in an online database developed specifically for the research project (
Figure 1
). Database entries could refer to whole games covering the respective topic or just segments of common games. Regarding games dealing with more than one topic, we encouraged one database entry per topic. The students were prompted to accurately describe how the selected game addresses the topic/learning content they found appealing and illustrate it utilizing videos and pictures. Also, we requested them to use tags to organize the topics in question. This is similar to how learning games have been analysed academically using the learning mechanics–game mechanics (LM-GM) framework [
34
].
We conducted a thematic analysis of 55 database entries altogether (see
Table 1
for an overview). Three researchers independently identified categories that were later discussed and merged. The most frequently recorded game genres are open world and shooter (10 mentions each), simulation, action adventure, jump'n'run (6 mentions each), racing and strategy (5 mentions each). Board and card games, respectively, are hardly mentioned (4 times, in comparison to 51 mentions of digital games). Mobile games (6 mentions) and casual games (4 mentions) are of surprisingly little importance. The topics most often identified in the recorded games are war (15 mentions), society (13 mentions) and morality or moral decisions (13 mentions), followed by fantasy (8), history (7), politics and economy (5 each). However, when given the task, the students were explicitly challenged to find example games for informatics and society topics, and there are only few mentions of such. We conclude that the threshold to solving the task was too high, considering the students' relatively low knowledge about game design as well as informatics and society topics. The informatics and society topics mentioned are hacking (5 mentions), privacy, informatics know-how, artificial intelligence/conscious machines (2 mentions each), cybercrime and robotics (1 mention each). Finally, we analyzed the mechanics used to convey the topics/learning contents covered above. Here, acting strategically, competition (16 mentions each) and cooperation (15) are most significant; the obvious importance of playing within a social context, either together or against each other, is remarkable. A game's narrative (13 mentions), repetition and taking another's perspective (11 mentions each) are of relevance, too. Other commonly quoted mechanics include a dystopian game setting, systemic learning, learning through trial and error (8 mentions each), acquiring factual knowledge (7) and exploration (6).
3.2. Games
Overall, the students created 18 games, 11 board games and 7 digital games, one of them a virtual reality game. Board games were started in school and finalised using materials provided during a dedicated board games workshop. The digital games were created as part of a year-long technical school project, using either the Unity or Unreal 3D game engines.
In the following, we will first describe the genres and game mechanics of the games (see
Figure 2
for examples) before discussing the embedded informatics and society topics and associated learning mechanics. The genre and mechanics terms for analysing the board games are inspired by the categories used by the vastly popular board game index site BoardGameGeek [
35
].
The 11 board games mostly belonged to the genre categories of trivia (6 occurences) and objective race (6) games. Objective race games are board games in which the player to first reach a finish line/goal on the board wins. Many games also contained elements of both the trivia and objective race genres. Other less popular genres included simulation (1), strategy (1) and word games (1). The most used game mechanics in the board games were roll/spin and move (7), meaning to roll dice and move a piece accordingly, and linear movement (7) along a path on the game board. Other used mechanics included cooperative play (2) and dare or die (2), where players must perform a dare assigned either by other players or randomly to avoid losing the round.
The 7 digital games were spread across different genres and contain elements of jump'n'run games (2), role-playing games (2), first-person horror games (1), adventure games (1) and beat'em up games (1). The most used mechanics of the games include fighting (6), platforming (4), interactive narrative and dialogues (3), and loot and levelling (2).
Four of the 18 games did not make any significant connection to informatics and society topics despite students being prompted to do so. In the remaining 14 games the central themes were security (8), privacy (7), technological literacy (5), social media (4) and hacking (4). Other themes included surveillance (3), copyright (3), and cyber bullying (3). The game mechanics used most to convey those themes were competition (8), narrative (6) and prompting knowledge (6). Other mechanics included creative play (3), cooperation (2), letting players take a different perspective (2) and dystopian game worlds (2).
3.3. Teacher Evaluation and Informal Data
The teacher evaluation was held as a two hour-long group discussion, where the four participating teachers critically reflected on the course of the project with four researchers of the project team. Due to a high workload on students in the end of the semester, we could not ask them for feedback directly, but used the teachers as proxies for student feedback. Furthermore, the following insights implicitly consider the observational notes and informal data collected over the course of the project as they served as inputs for the group discussion. The main discussion points were:
There was only a limited increase in the level of knowledge students had of topics concerning informatics and society. However, there was a higher degree of sensitisation for these topics than previously, in particular towards data privacy, cryptography, password security, cyber mobbing and age-inappropriate content. This is of particular importance as those topics are not embedded in the students' regular curricula. These results are further confirmed by a pre- and post-test study with the participating students [

1

].

We saw a clear increase in game design competence as a result of game design workshops and actively creating games. Showing the games at the GameCity fair was particularly motivating in that regard. For students who previously did not play a lot of games, we also saw an increase in general game media literacy.

There was a lot of interaction among the students. The three schools had very different groups of students, and all were interested in interacting with students from the respective other schools. Also, students gave each other constructive feedback on the games they created.

We learned several lessons on how to better embed project-based teaching in schools; instead of spreading out sessions and workshops over a full year, it would be better to have more intense successive project days or a whole project week. It is hard to find incentives for students to work on their projects aside from scheduled sessions because they already have a very high workload. Teachers need more tools or indicators to judge the progress of students during project-based work.

The workshop and hands-on approach of the project were very well received by students. Talking to game design experts and academics helped motivate them. Students particularly liked the large gatherings where all three schools were present.

To have a sustained impact, the resulting games and the applied game design methods need to be contextualised with the curricula of the involved school subjects (informatics and arts) and should be described as ready-to-use teaching modules, complete with instructions for preparation and reflection.
3.4. Summary
Students fist identified learning contents in commercial off-the-shelf games. The most popular genres were open world games and shooters, followed by simulation, action adventure, jump'n'run and racing games. The topic from informatics and society most identified in those games was hacking. But students focused more on other more general topics. The most mentioned topics were war, society and moral decisions. The mechanics most frequently identified to convey these topics were acting strategically, competition and cooperation. Students then created their own digital games and board games. Most board games fell into either or both the objective race and trivia genres. The digital games encompassed multiple genres such as jump'n'run and role playing games. Game mechanics focused on fighting, platforming and dialogue. The topics most frequently addressed in the students' games were security, privacy, social media, hacking and technological literacy in general. In the teacher evaluation, which was also used to capture the perspective of students, we confirmed that there was little increase in knowledge about topics from informatics and society, but that the project brought a high degree of sensitization for those topics. We also saw a clear increase in game media literacy and game design competence. Overall, we further learned about the social importance of interaction among students in project-based teaching, the need to condense sessions and the need to tie project-based teaching to curricula.
4. Discussion
Overall, the genres of the games in the database more seem to show what genres students like to play rather than what they deemed useful to convey learning contents. In terms of genres of the created games, we noticed that students did not pick genres and mechanics that are particularly well suited to conveying the respective learning content. Board games most relied on trivia games, and genres of the digital games more seemed to reflect the technical interests of the respective student groups.
Outlook
Many approaches to using technology in learning are top-down. Technological solutions are applied in schools and their impact is tested with students. Our results stem directly from a bottom-up approach with the target audience. They enable us to better orient the design of future learning games towards genres and concepts identified by students in games they like to play, and which they like to use when creating their own games. We could show that a project-based approach is suitable for integrating informatics and society topics into school teaching, but we also saw the need to first raise awareness for issues from that area. Future learning games can build on these insights by first sensitising players to issues and later incorporating more knowledge-oriented contents. Drawing from the experience from the presented project, we also learned that intense project weeks might potentially be better suited for project-based teaching than spreading out sessions over a full year. We further learned that project-based teaching needs to be closely aligned with the curriculum and needs to accommodate requirements from daily practice in schools, such as good planning of resources and time, measures of success for teachers, and clear instructions for preparatory and reflective work before and after such an intervention. Project-based teaching also provides a broad educational framework and opportunities beyond its primary purpose, as in our case we could also see increases in game design competence and game media literacy.
Author Contributions
F.K. is the main author of this article. V.S., P.P. and G.G. were all members of the project team and participated in evaluating the data presented in this article. V.S. additionally was responsible for proof reading.
Funding
This research was funded by the Austrian Federal Ministry of Education, Science and Research in the Sparkling Science program, grant number SPA 05-040.
Conflicts of Interest
The authors declare no conflicts of interest.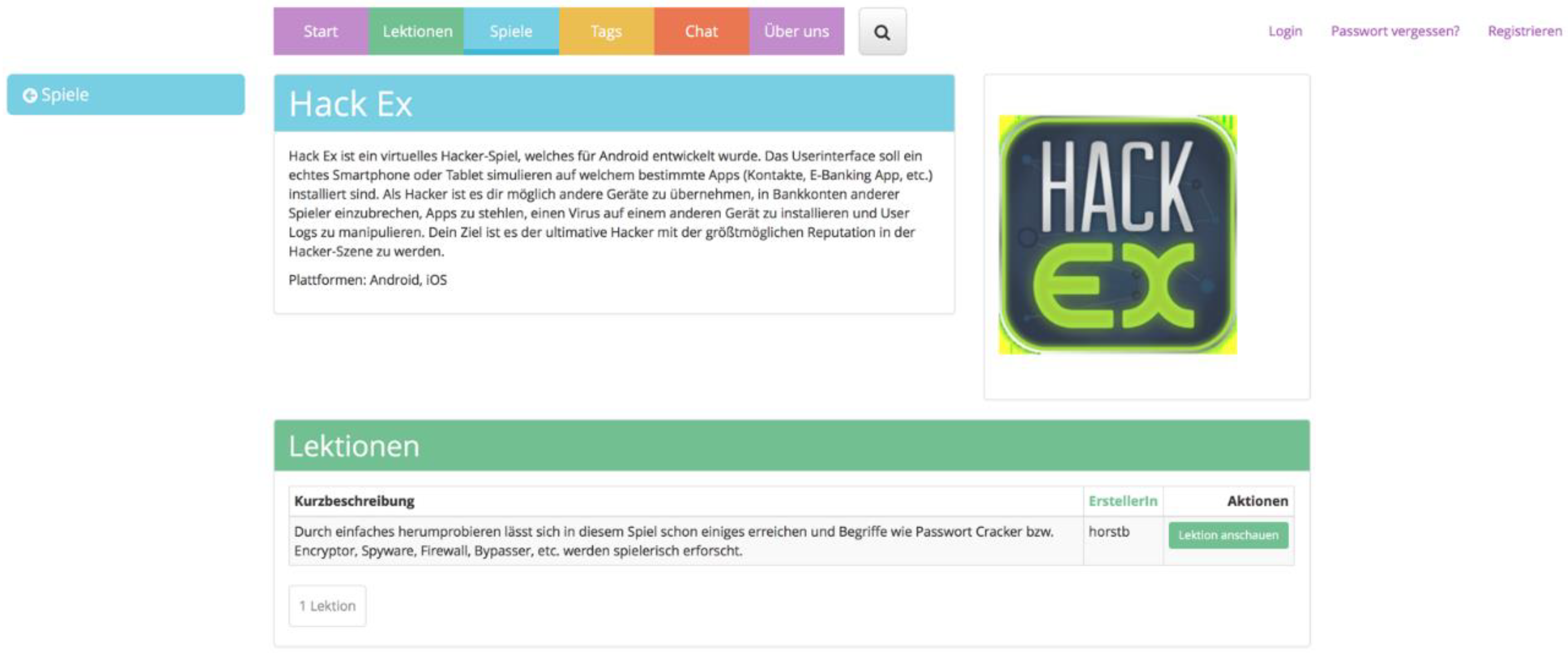 Figure 2. Student-created games from the Sparkling Games project. (a) The World's End is a tactical board game for two players, where they try to breach each other's firewall; (b) in the digital point-and-click adventure game Fight for Freedom players mostly work out how to orient themselves in a future society where analogue and printed media have ceased to exist.

Genre

Count
Topic
Count
Mechanic
Count

Open World

10
War
15
Acting strategically
16

Shooter

10
Society
13
Competition
16

Simulation

6
Moral decisions
13
Cooperation
15

Action adventure

6
Fantasy
8
Narrative
13

Jump 'n' Run

6
History
7
Repetition
11

Moble

6
Hacking
5
Taking another's perspective
11

Strategy

5
Economy
5
Trial & Error
8

Racing

5
Politics
5
Systemic learning
8

Survival

4
Sports
4
Dystopia
8

RPG

4
Crime
3
Acquiring factual knowledge
7

Casual

4
Videogames
2
Exploration
6

Board-/Card Game

4
Privacy
2
Empathy
4

MMORPG

3
Informtics know-How
2
Acquiring practical knowledge
2

Adventure

2
Artificial intelligence/conscious machines
2
Logical reasoning
1

MMO

2
Resources
2
Satire
1

Trading Card Game

2
Sustainability
2
Consteained scope of action
1

Puzzle

1
Consumerism
2
Singing
1

Mussic Game

1
Cybercrime
1

Beat'em Up

1
Robotics
1
Urban planning
1
Informtics and society topics
Music
1
Riddles
1

© 2018 by the authors. Licensee MDPI, Basel, Switzerland. This article is an open access article distributed under the terms and conditions of the Creative Commons Attribution (CC BY) license (http://creativecommons.org/licenses/by/4.0/).