Open Access This article is
freely available
re-usable
Article
Electronic Properties of Curved Few-Layers Graphene: A Geometrical Approach
1
Departamento de Física, Universidade Federal de Ouro Preto, 35400-000 Ouro Preto MG, Brazil
2
School of Science and Technology, Mathematics Division, University of Camerino, 62032 Camerino, Italy
3
School of Pharmacy, Physics Unit, University of Camerino, 62032 Camerino, Italy
†
These authors contributed equally to this work.

Received: 19 December 2017 / Accepted: 30 March 2018 / Published: 5 April 2018
Abstract
:
We show the presence of non-relativistic Lévy-Leblond fermions in flat three- and four-layers graphene with AB stacking, extending the results obtained in Cariglia et al. 2017 for bilayer graphene. When the layer is curved we obtain a set of equations for Galilean fermions that are a variation of those of Lévy-Leblond with a well defined combination of pseudospin, and that admit Lévy-Leblond spinors as solutions in an approriate limit. The local energy of such Galilean fermions is sensitive to the intrinsic curvature of the surface. We discuss the relationship between two-dimensional pseudospin, labelling layer degrees of freedom, and the different energy bands. For Lévy-Leblond fermions, an interpretation is given in terms of massless fermions in an effective 4D spacetime, and in this case the pseudospin is related to four dimensional chirality. A non-zero energy band gap between conduction and valence electronic bands is obtained for surfaces with positive curvature.
Keywords:
few-layers graphene; Lévy-Leblond equations; non-relativistic fermions; Eisenhart lift; curved systems
Acknowledgments
Marco Cariglia is funded by CNPq under project 303923/2015-6, and by a
Pesquisador Mineiro
project No. PPM-00630-17. The authors acknowledge the collaboration within the MultiSuper International Network (
http://www.multisuper.org
) for exchange of ideas and suggestions.
Author Contributions
The authors equally contributed to this work.
Conflicts of Interest
The authors declare no conflict of interest.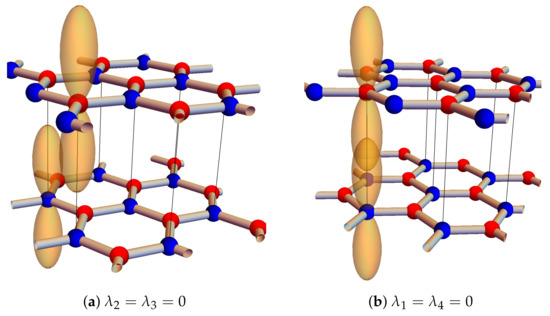 Figure 1. Schematic representation of the overlap of the orbitals of bilayer graphene at the Galilei points. The two panels correspond to different choices of the eigenvectors. (a) only and atoms are activated for the metallic bands; (b) only and atoms are activated for the insulating bands.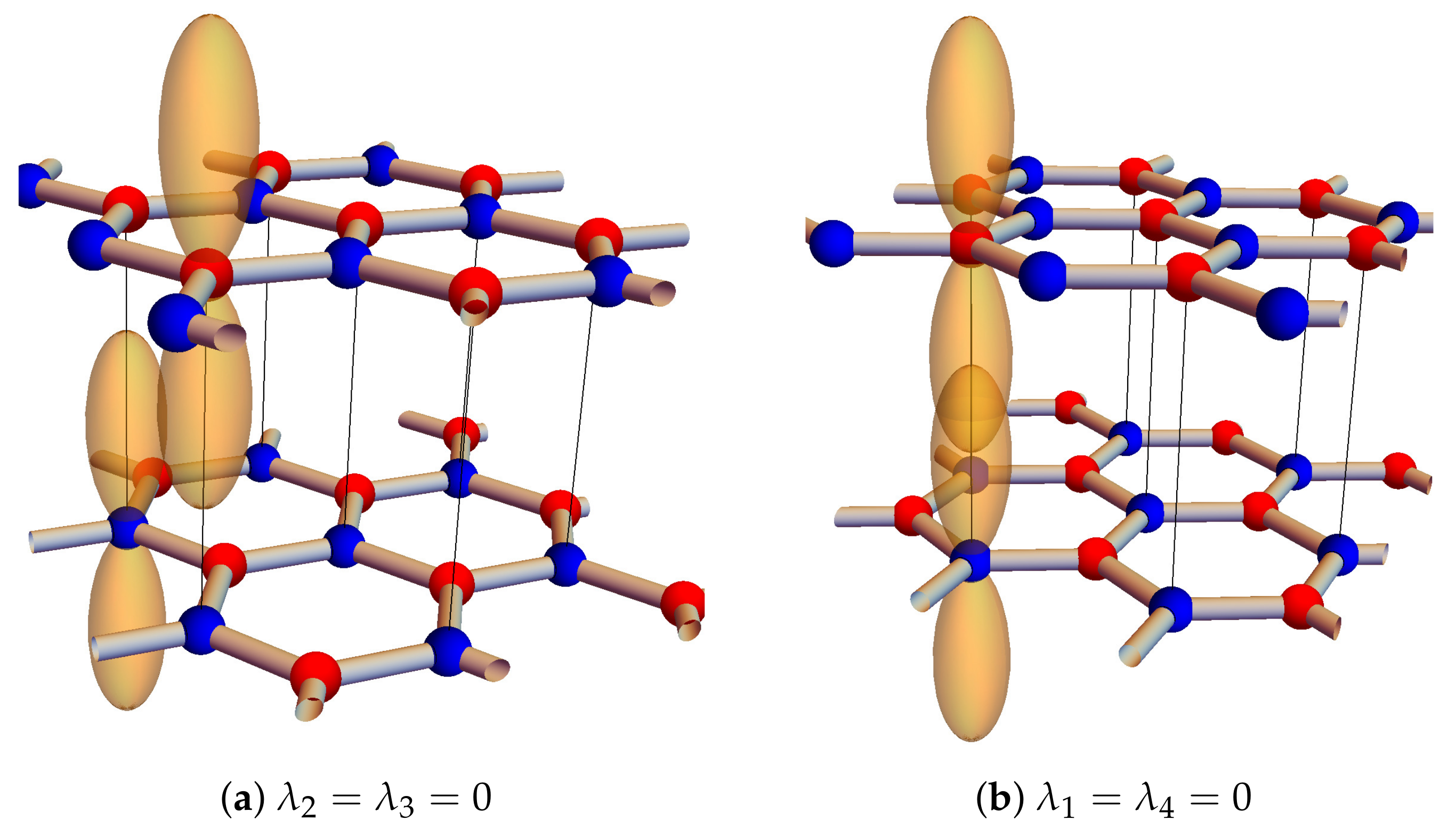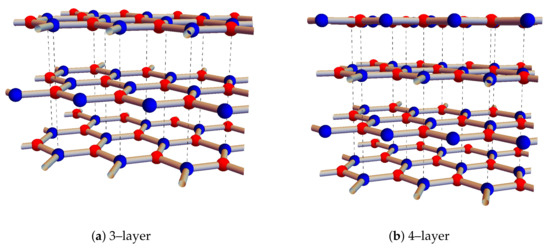 Figure 2. (a) Schematic representation of the three-layer graphene lattice with the ABA stacking; (b) Four-layer graphene lattice with the ABAB stacking.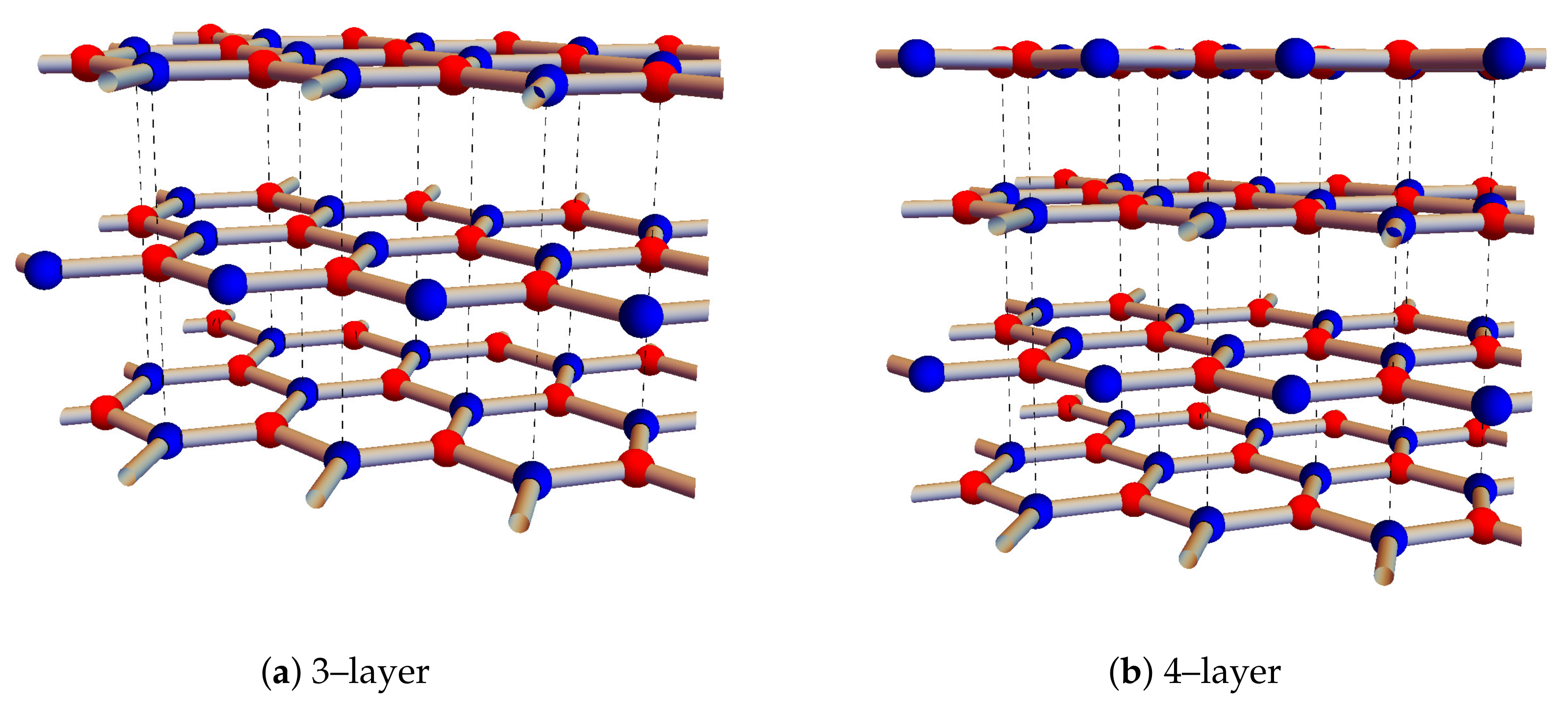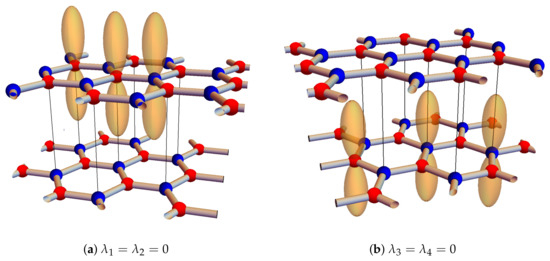 Figure 3.
States with definite pseudospin in bilayer graphene close to the Galilei points. From Equations (
11
), (12), (
18
) and (19) it can be seen that for both the metallic and insulating bands the two eigenstates of pseudospin have either , or . These states correspond to excitations concentrated in only one of the two planes. (
a
) top plane; (
b
) bottom plane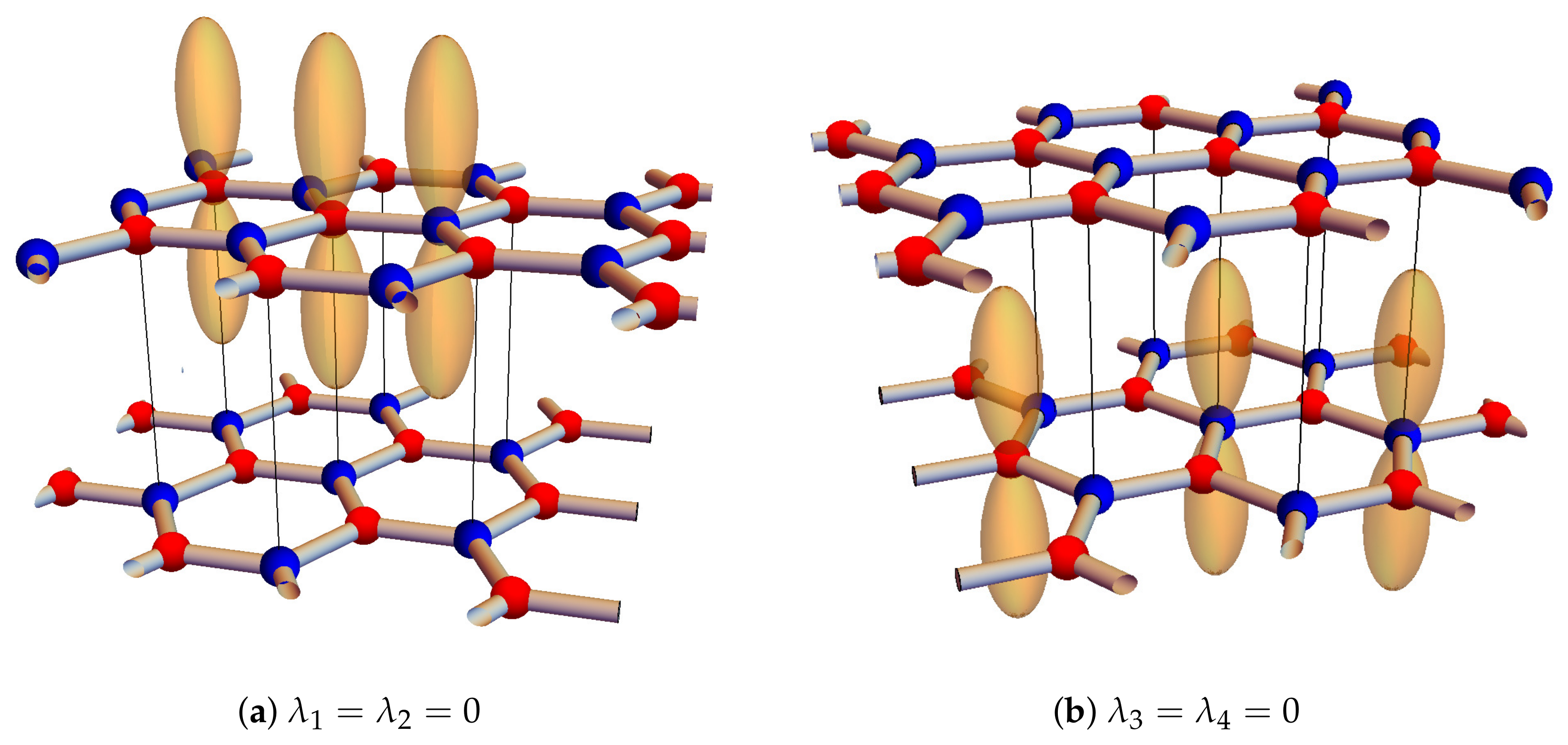 Figure 4. Configurations with curvature for the three-layer graphene system exploitable for curvatronics, to tune the electronic properties of few-layer graphene by geometrical effects. (a) Spherical (positive) curvature; (b) Hyperbolic (negative) curvature.


© 2018 by the authors. Licensee MDPI, Basel, Switzerland. This article is an open access article distributed under the terms and conditions of the Creative Commons Attribution (CC BY) license (http://creativecommons.org/licenses/by/4.0/).