Open Access This article is
freely available
re-usable
Article
Boehm Titration Revisited (Part I): Practical Aspects for Achieving a High Precision in Quantifying Oxygen-Containing Surface Groups on Carbon Materials
Institute for Technical Chemistry and Environmental Chemistry, Center for Energy and Environmental Chemistry Jena (CEEC Jena), Friedrich Schiller University, Philosophenweg 7a, 07743 Jena, Germany
*
Authors to whom correspondence should be addressed.
Received: 7 March 2018 / Accepted: 30 March 2018 / Published: 6 April 2018
Abstract
:
Practical aspects of the Boehm titration method are evaluated for obtaining reliable results in the quantification of oxygen-containing surface groups in a short time. Analytical criteria such as accuracy, repeatability, precision, and robustness are applied. Oxidized multi-walled carbon nanotubes (MWCNTs) are used as the model substance. Different reaction bases (NaHCO3(aq), Na2CO3(aq), NaOH(aq)) are applied and treatment times are studied. We also show that smaller amounts of carbon material can be reliably analyzed by using an autotitrator combined with a pH electrode. We find that indirect titration with Na2CO3 results in the highest titration precision and accuracy despite the lower base strength compared with NaOH. Therefore, CO2 impurities do not have to be removed and only 7 min is necessary for one titration. The titration error with respect to the proposed method is 0.15% of the aliquot volume. The mixing method during the carbon treatment with bases (stirring, shaking, ultrasound treatment) has no influence on the result as long as one allows a few hours for the reaction to complete. Finally, we provide a standard operating procedure for obtaining results with high precision during Boehm titration.
Keywords:
carbon materials; Boehm titration; quantitative analysis; oxygen-containing groups; validation
Supplementary Materials
The following are available online at
https://www.mdpi.com/2311-5629/4/2/21/s1
, Figure S1: Illustration of the CNT removal methods: (a) decanting, (b) syringe filters, (c) folded filters and (d) suction through round filter, Figure S2: Required working steps for Boehm titration, Figure S3: Titration cup with analyte solution (left: addition tube, middle: stirrer, right: pH electrode), Figure S4: Titration curves with Na
2
CO
3
titrator solution at the different reaction bases after addition of the HCl excess, Figure S5: Difference between reference reaction base and aCNTs treated reaction base after removing of the aCNTs with different methods (DE: decantation, SF: syringe filter, FF folded filter, RF: round filter) (0.01 N solutions, Na
2
CO
3
as titrator base), Figure S6: Consumed volume of titrator solution Na
2
CO
3
for reference and aCNT treated reaction base (a) NaOH, (b) Na
2
CO
3
and (c) NaHCO
3
as a function of treatment time (1–5 days) and (d) after ultrasound treatment for 15–60 min, Figure S7: Microscope images of oCNT-Agglomerates in 0.01 N NaOH: (a) Agglomerates obtained by synthesis, (b) ground agglomerates (through 250 µm sieve) and (c) ground agglomerates after ultrasound treatment, Table S1: Aliquot mass for eight HCl aliquots of the accuracy measurement at various titrator bases as well as the titrated consumption of titrator base (upper part: real measured consumption, lower part: consumption multiplied by factor 10 mg/aliquot mass), Error propagation, Standard Operating Procedure for Boehm titration.
Acknowledgments
We thank the Federal Ministry of Education and Research Germany (BMBF) for the foundation of this research (FKZ: 03WKCN02D) and the ProExzellenz program of the State of Thuringia.
Author Contributions
J.S. and P.S. conceived and designed the experiments; J.S. performed the experiments; J.S. and J.R.B. analyzed the data; J.S. and P.S. contributed reagents/materials/analysis tools; J.S. and P.A. wrote the paper.
Conflicts of Interest
The authors declare no conflict of interest.
Figure 1. (a) Potentiometric titration curves and (b) first derivative of the titration curves for direct titration with HCl as the titrator solution.


Figure 2. (a) Potentiometric titration curves and (b) first derivative of the titration curves for titration of HCl as analyte solution and NaHCO3, Na2CO3, and NaOH as titrator solution (representing the indirect titration).

Figure 3. Value range of titration results around the average of the respectively examined eight 10 mL aliquots (canalyte, titrator solution = 0.01 N, HCl as acid).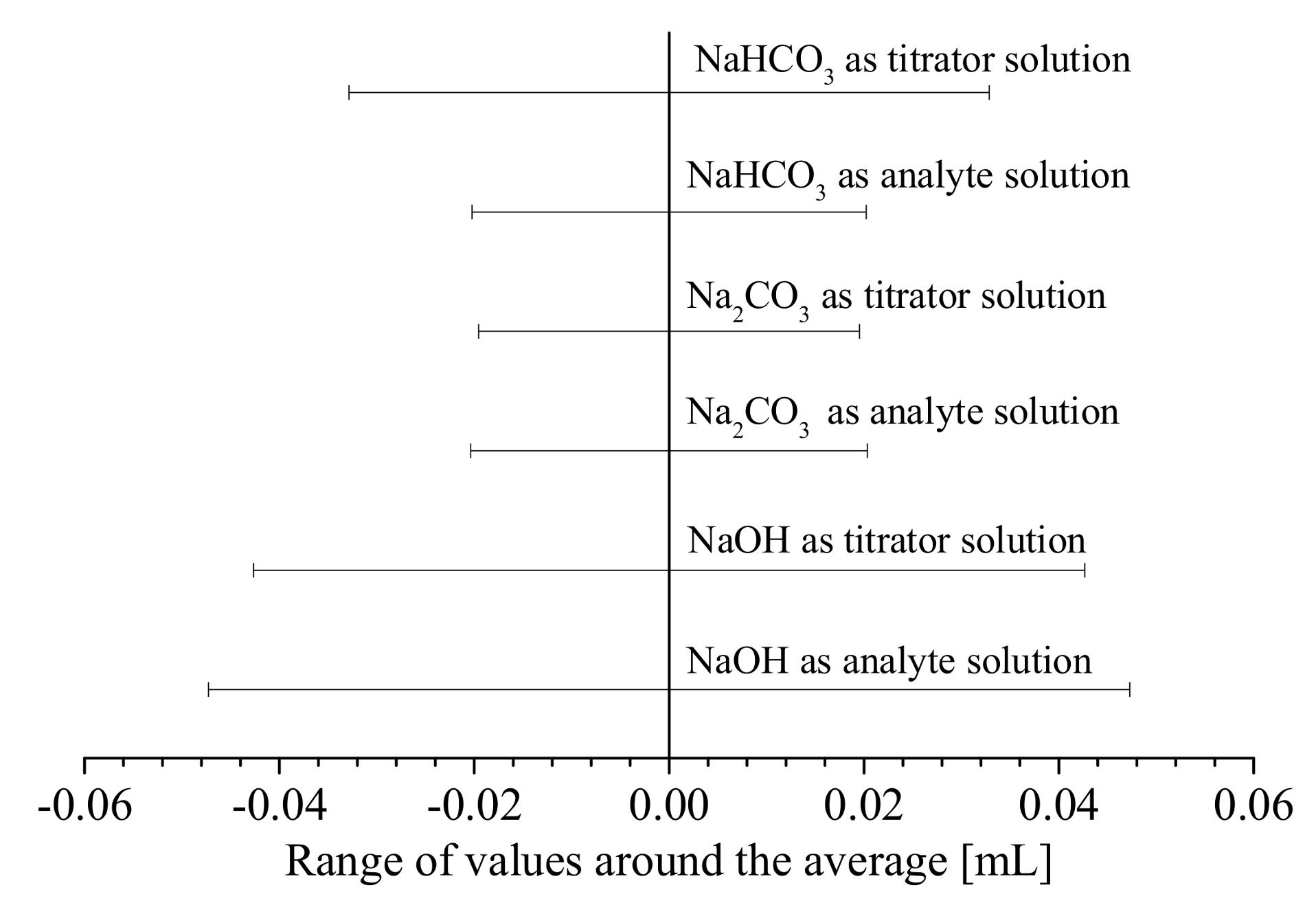 Figure 4. Potentiometric titration curves of HCl with Na2CO3: (a) 7 min titration time and (b) 30 min titration time (dotted line: equivalence point).
Figure 5. Schematic diagram of the recommended indirect titration method with Na2CO3 as titrator solution (sample: carbon-treated base after removal of the carbon).
Figure 6. Difference between aCNT-treated reaction base and the reference base at different base concentrations.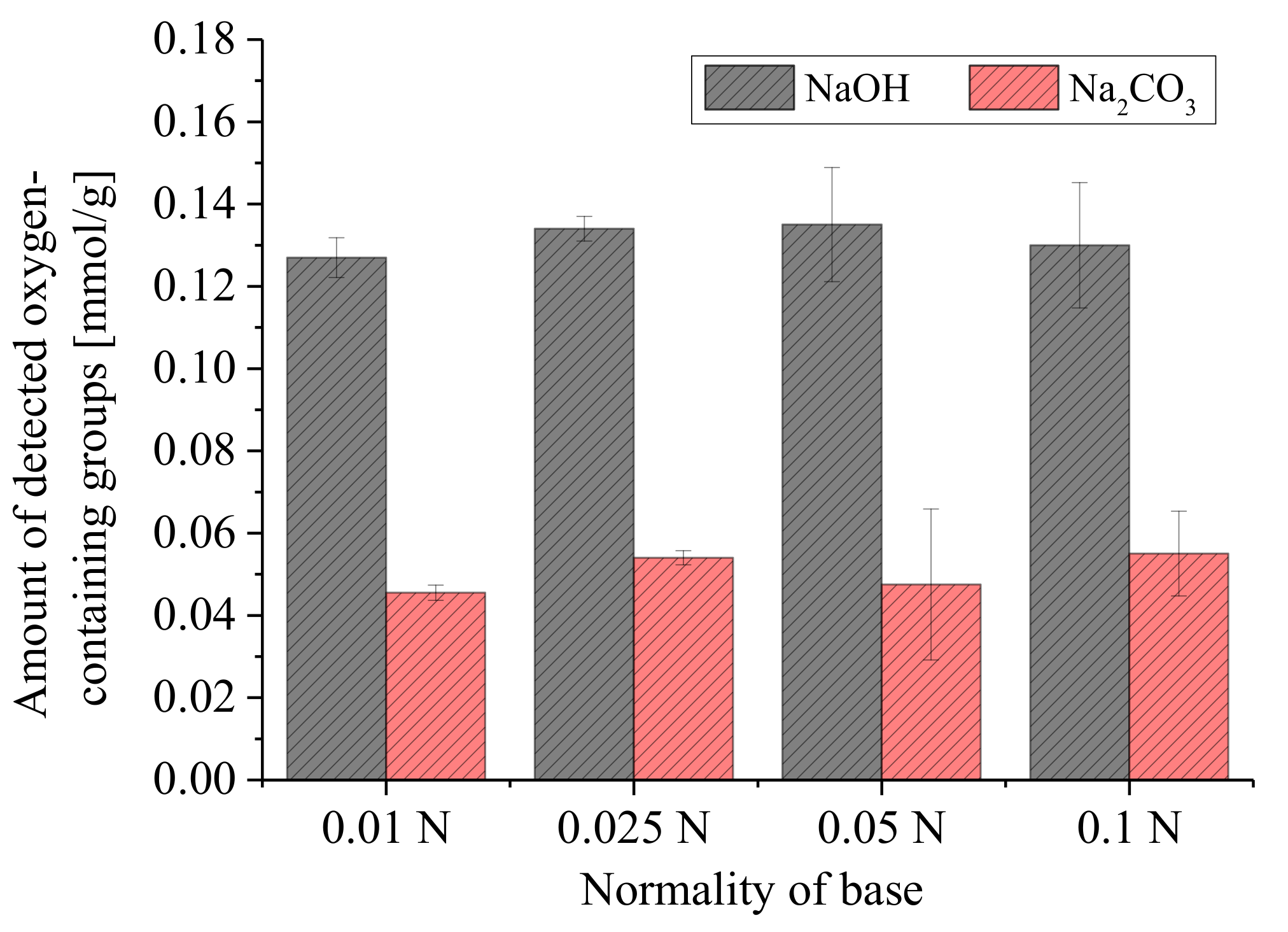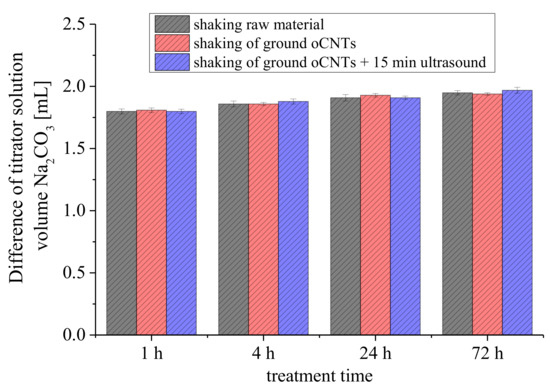 Figure 7. Difference between reference and oCNT-treated reaction base for different macrostructured oCNTs.

© 2018 by the authors. Licensee MDPI, Basel, Switzerland. This article is an open access article distributed under the terms and conditions of the Creative Commons Attribution (CC BY) license (http://creativecommons.org/licenses/by/4.0/).