Open Access This article is
freely available
re-usable
Article
Large Scale Production and Downstream Processing of Labyrinthopeptins from the Actinobacterium
Actinomadura namibiensis
1
Department Microbial Drugs, Helmholtz Centre for Infection Research GmbH, Inhoffenstraße 7, 38124 Braunschweig, Germany
2
German Centre for Infection Research (DZIF), partner site Hannover-Braunschweig, 38124 Braunschweig, Germany
3
Toyama Prefectural University, 5180 Kurokawa Imizu-shi, Toyama 939-0398, Japan
*
Authors to whom correspondence should be addressed.
Received: 4 May 2018 / Accepted: 2 June 2018 / Published: 5 June 2018
Abstract
:
A method was established for the production of 1.2-fold and 4.2-fold increased amounts of the antiviral and central nervous system-active lantipeptides, labyrinthopeptins A1 and A2, respectively, isolated from the actinobacterium
Actinomadura namibiensis
, to enable production in gram scale. We then performed in vivo characterization of this promising compound class. The labyrinthopeptins A1 and A2 have similar chemical structures and physical properties but differ drastically in their bioactivities. Therefore, large quantities of highly pure material are required for pharmacological studies. An effective methodology was established for the first time for their production in bioreactors, their separation involving gel permeation chromatography on LH20 material, followed by reversed phase-high performance liquid chromatography. With an optimized methodology, 580 mg of labyrinthopeptin A1 and 510 mg of labyrinthopeptin A2 were quantitatively isolated with recovery rates of 72.5% and 42.3% from 7.5 L of culture broth, respectively. However, the fermentation that had already resulted in maximum yields of over 100 mg/L of both target molecules after 300 h in a 10-L scale bioreactor, still requires further optimisation.
Keywords:
anti-viral agents; bioprocess; central nervous system; lantibiotics; optimization production; reversed phase-high performance liquid chromatography; scale-up
3. Results and Discussion
According to unpublished experiments, 1 and 2 differ drastically in their bioactivity. To enable further in vivo drug development studies, substantial amounts of the compounds are required as well as high purity peptides. Since cost-efficient synthesis is not possible, their production can only be attained by means of biotechnological production.
Conversely, heterologous production of these ribosomally synthesized and posttranslationally modified peptides was reported previously [
14
]. Since attempts to establish a suitable genetic system in the wild-type producer
Actinomadura namibiensis
failed, a heterologous
Streptomyces
host was used instead. A general obstacle to the heterologous expression in
S. lividans
is the undesired production of labyrinthopeptin variants with additional N-terminal amino acids. The authors reported using different constructs, pLab_SG6, for the exclusive generation of
2
, resulting in a yield of 14 mg/L, whereas
1
was generated by the pLab_SG6 construct (86 mg/L). The titers obtained were in the range of the wild-type
Actinomadura namibiensis
, at 90 and 39 mg/L for
1
and
2
, respectively [
14
]. However, this process was never scaled up to attain quantitative amounts of the desired products. These constructs may not provide a path forward to transfer production into pilot scale bioreactors, despite the fact that the considerably increased yields compared to those initially reported yields from shake flasks (6.2 mg/L for
2
) [
10
].
During fermentation, various observations were recorded regarding the correlations of the substrate consumption, which was monitored during the course of our study for the first time during production of the labyrinthopeptins, and metabolite production. All carbon sources used in the media, except for glycerol, were depleted within 48 to 96 h. The starch was metabolized at the initiation of the fermentation and consequently, after the starch was hydrolyzed, an increased concentration of dextrin was measured (<1.0 g/L). Free glucose was only detected at the beginning of the fermentation at a concentration of 0.05 g/L, until 48 h after inoculation, whereas glycerol decreased gradually until 336 h (
Figure 3
a). The lowest measured pH value over the fermentation time was 6.93 (
Figure 3
b), but the pH showed a growing tendency toward the end of the fermentation. The sampling started 120 h after the inoculation and 65 mg/L and 83 mg/L of labyrinthopeptins from A1 (
1
) and A2 (
2
) were calculated, respectively, although we assumed from preliminary shake flask experiments the production started shortly before the first measurement (data not shown). Nevertheless, preliminary experiments showed that the production occurred after sugars and their oligomers had been consumed and the strain entered a phase of limited respiratory activity as illustrated by the CPR where glycerol was then used as a carbon source (
Figure 3
a).
At the end of the fermentation, the concentrations of
1
and
2
were estimated to be approximately 106 and 165 mg/L, respectively. Interestingly, compound
1
was predominant in terms of biomass throughout the entire cultivation, whereas
2
was equally represented in both the supernatant and the biomass. After 672 h of fermentation, increased concentrations of
2
in the supernatant were observed (
Figure 3
a,b). An anomaly in the product concentration was observed after 500 h of fermentation, where a decreased concentration in the product obtained from the supernatant was measured. This measuring point was eliminated from the graph in
Figure 3
a. We depicted the fermentation from which the product was ultimately isolated, but since the product titers remained stable, terminating the fermentation much earlier in the future would be possible, after about 300 h. Several other options to further increase the titers and reduce the fermentation time, such as by increasing the inoculum and conduction of fed-batch experiments, are presently being planned, and those will commence in parallel to the transfer of the process to 70- and 250-L scales.
After preparative separation, only about 50% of the estimated value of compound
2
was recovered by chromatography, resulting in 510 mg of isolated compound. Nevertheless, this yield constitutes a 4.2-fold increase compared to the data found in the literature [
14
]. A titer of 106 mg/L was obtained for compound
1
with a recovery rate of 72.5%, resulting in the isolation of 580 mg of the compound (
Table 3
). As compared to the data in the literature, this yield constitutes a 1.2-fold increase [
14
]. However, this study did not include experiments on the quantitative isolation of
1
and no recovery rates are provided. In comparison to the titer for
2
, we obtained a considerably lower titer for
1
; however, larger amounts of
1
were quantitatively separated from the crude product (
Table 1
and
Table 2
).
Since the compounds have a high molecular weight and as large sample amounts had to be handled, the downstream processing was accomplished with the combination of a GPC, as a pre-purification step, with the Sephadex® LH 20 material, and finally by the purification by preparative HPLC. As expected, the labyrinthopeptins were eluted concurrently, but separating the majority of the co-metabolites and media constituents from the mixture of 1 and 2 was possible. For the final purification of the two target compounds, preparative chromatography had to be used.
Our work clearly demonstrates a substantial increase in the production of labyrinthopeptins and provides a straightforward approach to downstream processing, even for future attempts to further scale-up the process to the pilot scale. From our hindsight of the bioprocess development, different media and different ratios of media components are concurrently being tested to achieve even higher titers in the future, and the process is ready for transfer to the pilot scale.
4. Conclusions
A method for the biotechnological production, together with a new method for providing sustainable accessibility of the two structurally similar lantibiotics was established in the current study. By improving the isolation/separation conditions, labyrinthopeptins A1 and A2 were obtained at final recovery rates of 72.5% and 42.3%, respectively, and purities of over 99% as estimated by HPLC-UV were attained for both metabolites. To fulfil the requirements for future evaluation of the compound class, involving both, animal studies, and the formulation experiments, gram amounts of labyrinthopeptins are needed. The results presented here provide a path forward, since the compounds were obtained at very high purity, and both the GPC method and the final HPLC separation step can be scaled up in a straightforward manner. A concurrent extensive optimization of culture media and fermentation parameters, in order to further increase the yields and recovery rates will be necessary in any case, in order to attain favorable costs of goods and will be the subject of our further research.
Supplementary Materials
The following are available online at
https://www.mdpi.com/2306-5354/5/2/42/s1
. Figure S1: HPLC chromatogram showing the preparative HPLC separation of labyrinthopeptin A1 (
1
) and labyrinthopeptin A2 (
2
) (UV 254 nm and UV 350 nm), Figure S2: HPLC-UV/Vis chromatogram (200–600 nm) and HRMS data of
1
, Figure S3: HPLC-UV/Vis chromatogram (200–600 nm) and HRMS data of
2
, Figure S4: HPLC-UV chromatogram (220 nm) of
1
showing the purity, Figure S5: Excerpt from the original purity report of
1
(peak 3); purity expressed as area %, Figure S6: HPLC-UV chromatogram (220 nm) of
2
showing the final purity, Figure S7: Excerpt from the original purity report of
2
(peak 2); purity expressed as area %.
Author Contributions
Z.R. planned and developed new approach in downstream processing. S.B. collected process data and helped with the technical issues during the fermentation. S.H. supervised the work during the fermentation. Z.R. performed small scale extractions to determine the kinetic profile of the fermentation, harvested bioreactor and with the help of an intern student. S.K. performed extraction GPC and preparative HPLCs. M.S. and S.H. supervised the progress of the project and helped finalizing the draft.
Funding
This research received no external funding.
Acknowledgments
We kindly want to thank Cäcilia Bergmann and Axel Schulz for their technical support during the fermentation and Esther Surges for her help during the downstream processing.
Conflicts of Interest
The authors declare no conflict of interest.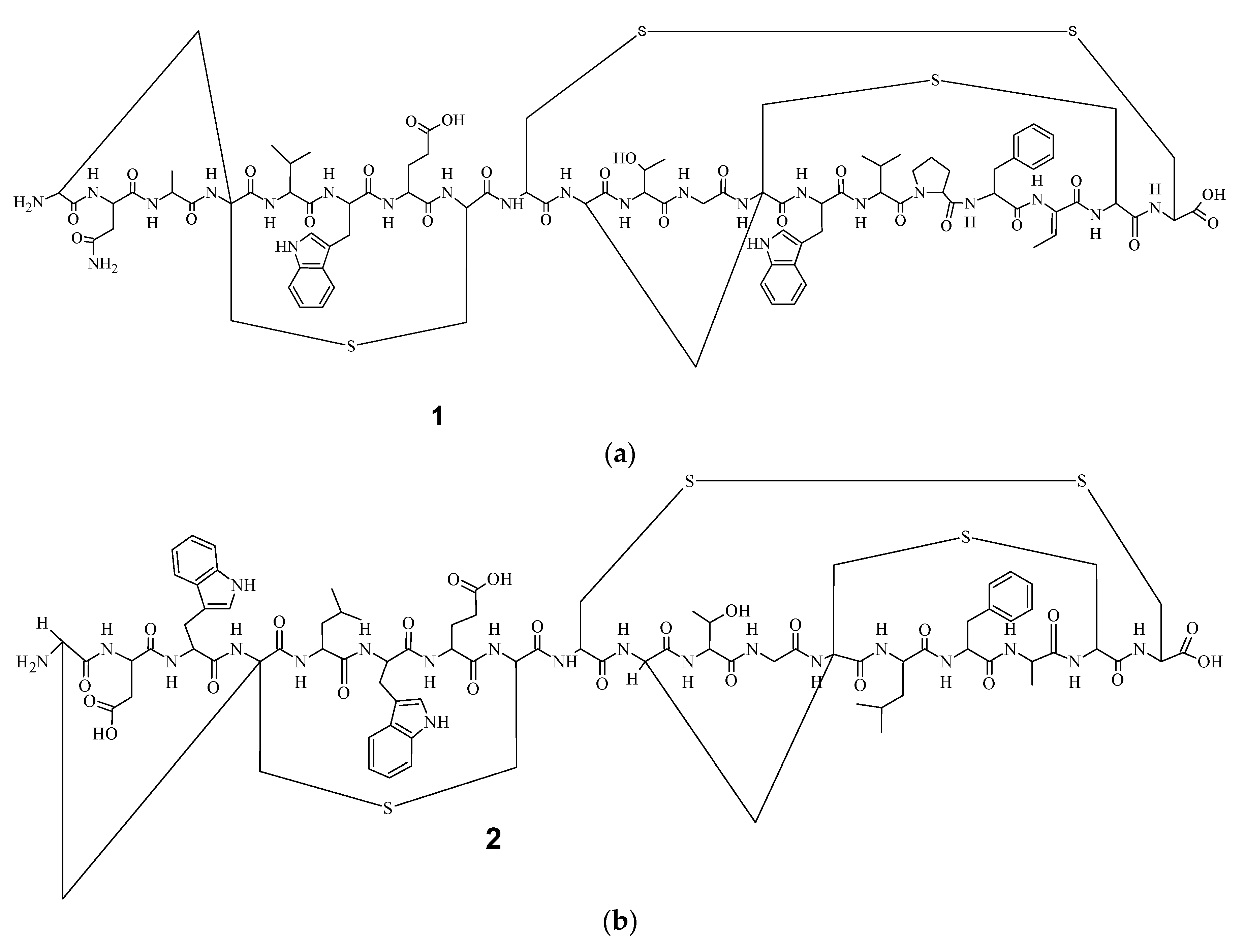 Figure 3. (a) Correlation between product concentration (mg/L) and substrate concentrations (g/L); (b) carbon dioxide production (CPR; g/Lh) and pH determined during regular time intervals in a 10 L batch fermentation. Product concentration is expressed as a cumulative value for the biomass and the supernatant together (dashed lines) and for the biomass only (solid lines).

Table 1. Mass balance of the input and the output of major unit operations in the biomass downstream processing.
Process Step
Input (g)
Output A1
A1 (g)
Recovery A1 (%)
Loss A1 (%)
Crude extract
8.8
0.57
-
0
GPC (3 runs) 1
5.0
0.45
78.9
21.1
Prep. HPLC (25 runs) 1
0.8
0.42
93.3
6.7
Process Step
Input (g)
Output A2
A2 (g)
Recovery A2 (%)
Loss A2 (%)
Crude extract
8.8
0.55
-
0
GPC (3 runs) 1
5.0
0.45
81.8
18.2
Prep. HPLC (25 runs) 1
0.8
0.38
84.4
15.6
1 For the complete downstream process of the biomass.

Table 2. Mass balance of the input and the output of major unit operations in the supernatant downstream processing.
Process Step
Input (g)
Output A1
A1 (g)
Recovery A1 (%)
Loss A1 (%)
Crude extract
1.7
0.23
-
0
GPC (1 run) 2
0.8
0.18
78.3
21.7
Prep. HPLC (5 runs) 2
0.3
0.16
88.9
11.1
Process Step
Input (g)
Output A2
A2 (g)
Recovery A2 (%)
Loss A2 (%)
Crude extract
1.7
0.68
-
0
GPC (1 run) 2
0.8
0.28
41.2
58.8
Prep. HPLC (5 runs) 2
0.3
0.14
42.4
57.6
2 For the complete downstream process of the supernatant.
| Compounds | Amount Estimated (g) | Amount Isolated (g) | Recovery (%) | Loss (%) |
| --- | --- | --- | --- | --- |
| Labyrinthopeptin A1 | 0.80 | 0.58 | 72.5 | 27.5 |
| Labyrinthopeptin A2 | 1.23 | 0.51 | 42.3 | 57.7 |

© 2018 by the authors. Licensee MDPI, Basel, Switzerland. This article is an open access article distributed under the terms and conditions of the Creative Commons Attribution (CC BY) license (http://creativecommons.org/licenses/by/4.0/).