Open Access This article is
freely available
re-usable
Article
Exploring the Influence of Nature Relatedness and Perceived Science Knowledge on Proenvironmental Behavior
Department of Education, Montana State University, Bozeman, MT 59717-2880, USA
*
Author to whom correspondence should be addressed.
Academic Editor: Michael Brody
Received: 27 September 2016 / Accepted: 6 January 2017 / Published: 14 January 2017
Abstract
:
This study was undertaken to investigate the factors influencing proenvironmental behavior of individuals residing in the Northern Rocky Mountains (
N
= 267). Measures of relatedness to nature and perceived science knowledge were collected through a convenience sample approach using multiple avenues such as city email lists, organizational newsletters, and social media channels. Analysis of the data was conducted using both partial least squares and covariance based structural equation modeling to explore the relationships between the constructs. Additionally, qualitative definitions of proenvironmental behavior were investigated in order to address potential gaps between self-reported and observed behaviors. Quantitative findings show a renewed positive connection between science education, nature relatedness, and proenvironmental behaviors. Furthermore, qualitative findings suggest positive relationships between how publicly people are willing to share their passion for the outdoors and their willingness to engage in proenvironmental behaviors.
Keywords:
nature relatedness; proenvironmental behavior; science education; partial least squares structural equation modeling (PLS-SEM); covariance based structural equation modeling (CB-PLS)
1. Introduction
As the Earth is facing unprecedented environmental changes, it is potentially more imperative than ever that sustainable lifestyles and behaviors are adopted [
1
]. Though there continues to be debate about the factors that influence or encourage proenvironmental behaviors, understanding what drives humans to care for the environment and fostering these behaviors continues to be at the forefront of environmental education [
2
,
3
].
In an attempt to synthesize the growing literature on models describing the factors that influence proenvironmental behaviors, Hines, Hungerford, and Tomera [
4
] completed a landmark meta-analysis which found the main factors predicting proenvironmental behavior relate to personality, attitudes, knowledge, and skills; findings that have largely been confirmed in subsequent analyses [
5
,
6
]. However, more recently, clear arguments have been made for the role of context, including subjective norms, perceived behavioral control [
5
,
7
,
8
], as well as identity constructs including ecological identity and/or the relationship one has with the environment [
9
,
10
,
11
]. Given the diversity of perspectives, many factors and models for proenvironmental behavior exist and each has varying degrees of validity in specific contexts [
12
], suggesting that "a primary goal of researchers now should be to learn more about how these many influences moderate and mediate one another to determining pro-environmental behavior" [
2
] (p. 141).
To understand the nature and scope of the major determinants of behavior, various instruments attempt to measure the diversity of the concepts dealing with personality, attitude, and knowledge as they relate to the environment [
13
,
14
,
15
,
16
]. A number of these scales theoretically explore human's relationship with the environment, which has its foundations in nature studies [
17
], and ecopsychology [
18
]. One example is Nature Relatedness (NR) [
15
,
16
] which is based on E. O. Wilson's [
10
] biophila hypothesis. NR strives to understand the human-nature connection, the biospheric predisposition that encourages a response to environmental destruction. NR is similar to ecological identity; however, it contains broader measures that look at both the awareness of nature and larger understanding of the natural world and is said to correlate with behavior [
16
]. The scale includes measures of affective, cognitive and physical relationships between humans and nature [
15
], which factor into three domains: NR-Self (internalized identification with nature), NR-Perspective (external worldview of nature), and NR-Experience (physical relationship with nature).
The NR Scale has survey items that are intended to measure cognitive awareness of the environment (e.g., I am very aware of environmental issues). The inclusion of knowledge about the environment in the NR scale highlights the controversial issue concerning the degree to which knowledge or education plays in determining behavior [
6
,
19
,
20
]. For example, Steg and Vlek [
21
] (p. 313) argue that, "information campaigns hardly result in behavior changes". Known as information deficit models, utilizing content knowledge or environmental awareness models as the primary strategy to change behavior has been shown to have little to no effect or even a negative effect on the supposed beneficiary [
20
,
22
]. Research shows that while people identify as an environmentalist or anti-environmentalist, the average content knowledge about environmental issues is low [
23
], suggesting that factual knowledge may not be a driver of behavior. However, Kempton's et al. work [
24
] (pp. 218–219) argues that cultural models influence how people interpret new environmental information and guide action, which implies some degree of personal perception of knowledge driving behavior rather than scientific facts. This subjective knowledge of the environment is relatively unexplored; however, studies do show that higher levels of perceived knowledge do relate to higher levels of behavioral intention [
25
,
26
,
27
]. Coupled with an overall low objective knowledge of the environment in the public, this study investigates the impact of perceived (self-reported) understandings rather than specific content-based questions as a measure of environmental knowledge on behavior.
Regardless of individual understanding about the environment, to remove or excise the role that content knowledge plays in environmental education may be to its detriment. Gough [
28
] (p. 1211) contends that "environmental education needs science education… to provide it with a legitimate space in the curriculum to meet its goals because they are very unlikely to be achieved from the margins". In its limited approach measuring cognitive aspects of the environmental relationship, NR potentially misses the ability to provide evidence of the value of formal or informal environmental education. In linking NR and knowledge, this study may show the potential of education to impact both a connection to nature and proenvironmental behavior.
More recently research related to proenvironmental behaviors has recognized the need to understand the influence of collective and community factors and structures on individual choices [
21
,
29
]. This emphasis is not without precedent, as context or subjective norms are included in the Theory of Planned Behavior [
6
] and the impact of physical and social places on individuals cannot be underestimated [
30
,
31
]. It is suggested that an underlying thread of environmental communication when assessing beliefs and attitudes about the environment through self-report measures [
32
]. Understanding that communities create shared meaning about the environment through communication [
33
] (p. 9), gaining a sense of how people share their attitudes and beliefs concerning the outdoors may shed light about the nature of how cultural models shape one's environmental behaviors. Thus, the study includes an open-ended question aimed at understanding how participants share their attitudes and beliefs about the environment.
In addition, while a number of studies aim to understand specific populations such as college students [
34
], recreational users [
35
,
36
], or particular programs [
37
], this study differs in that it aims to explore perceptions of environmental behaviors of individual residing in Northern Rocky Mountains. In exploring dynamics between people's attitudes, beliefs, connections (NR), their perceived science knowledge, and proenvironmental behavior, this study is situated to have a holistic understanding of the cultural models and norms to enable educational or outreach efforts to take a more targeted and contextualized approach toward increasing positive environmental behaviors.
Finally, while some studies have shown that self-reported measures of behavior do accurately mirror observed behaviors [
38
], there may be a difference between behavioral intention (self-reported measures of behavior) and what people actually do [
5
,
39
]. "The considerable amount of unexplained variance between self-reports and objective measures suggests that these measures are not as isomorphic as some might think…" [
38
] (p. 369). Therefore, self-reported levels of proenvironmental behavior should aim to include either direct or indirect measures of actual behavior [
40
]. Additionally, as a goal of this exploratory study is to understand factors that influence behavior, study participants residing in the Northern Rocky Mountain likely hold different understandings of what constitutes an environmental behavior [
3
,
41
]. To keep the study broad enough to understand the scope of these behaviors, this study does not provide an a priori definition of behaviors to participants. Instead, it includes self-reported fixed-response measures of behavior in addition to open-ended questions asking participants for qualitative descriptions of the behaviors as an indirect approximation of their actual behavior.
Considering prior research and current views of proenvironmental behaviors, this study is guided by the following research questions:
(1)

How does perceived science knowledge and nature relatedness impact proenvironmental behaviors?

(2)

What are the relationships between self-reported, fixed-response and open-ended qualitative measures of proenvironmental behavior?

(3)

What is the impact of how individuals communicate their attitudes towards the environment have on self-reported, fixed-response measure of proenvironmental behavior?
3. Results
3.1. Quantitative Data
Prior to the analysis, all variables were evaluated for linearity and normality. A principal components factor analysis was conducted using Varimax rotation to determine the underlying structure existing for the 10 items explored in the pro-environmental behavior survey prior to completing the PLS-SEM (see
Table 1
).
The analysis yielded three factors: nature relatedness, perceived science knowledge, and proenvironmental behavior. These three factors contributed to over 64% of the total item variance. The first component, nature relatedness, was responsible for almost 26% of the total item variance followed by proenvironmental behavior, responsible for 21% of the total variance, and lastly, perceived science knowledge, responsible for almost 18% of the total item variance.
4. Discussion
Additional studies examining the value of place, social norming theories, or the role of modeling may be able to better determine the impact of these behaviors and how people communicate about these behaviors to increase other individuals' engagement in proenvironmental behaviors.
5. Conclusions
There are direct links between a persons' individual connection with nature (nature relatedness), cognitive aspects such as perceived understanding of science, and proenvironmental behavior. Increasing a person's relatedness to nature is the most important predictor of proenvironmental behavior (Total effect = 0.53). Finally, as the degree to which people engage in public activism does change the likelihood of behaving in a proenvironmental manner, future research should explore how environmental communication impacts behaviors.
Author Contributions
Amanda Obery conceived and designed the experiments; Amanda Obery performed the experiments; Amanda Obery and Arthur Bangert analyzed the data and wrote the paper.
Conflicts of Interest
The authors declare no conflict of interest.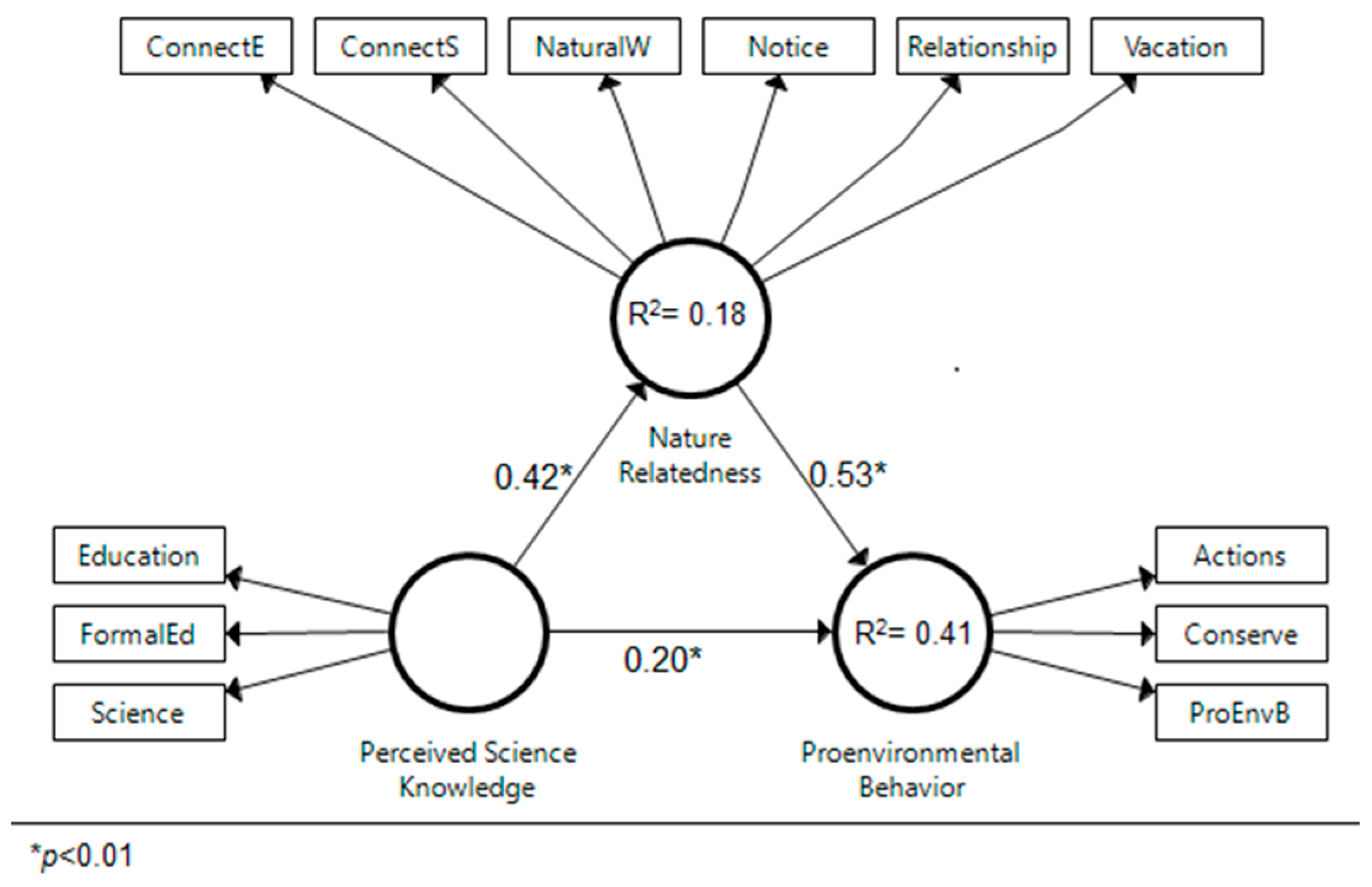 Table 1. Survey item, abbreviation, and factor loadings.

| Survey Item | Abbreviation | Nature Relatedness | Perceived Science Knowledge | Proenvironmental Behavior |
| --- | --- | --- | --- | --- |
| My connection to nature and the environment is a part of my spirituality. | ConnectS | 0.77 | 0.32 | 0.12 |
| My relationship to nature is an important part of who I am. | Relationship | 0.72 | 0.41 | 0.00 |
| I take notice of wildlife wherever I am. | Notice | 0.70 | 0.17 | −0.03 |
| I feel very connected to all living things and the earth. | ConnectE | 0.61 | 0.51 | 0.12 |
| I understand a lot about the natural world. | NaturalW | 0.60 | −0.08 | 0.27 |
| My ideal vacation spot would be a remote, wilderness area. | Vacation | 0.60 | 0.14 | 0.37 |
| In my formal education, I was taught about what it means to live in an environmentally-friendly way. | FormalEd | 0.07 | 0.85 | 0.23 |
| My sincere background provided me with tools to understand the environment. | Science | 0.22 | 0.76 | 0.23 |
| As a result of my education, I learned about how humans interact with nature. | Education | 0.44 | 0.64 | 0.17 |
| I participate in pro-environment behaviors. | ProEnvB | −0.10 | 0.13 | 0.86 |
| I do things to help conserve natural environments. | Conserve | 0.27 | 0.25 | 0.75 |
| I always think about how my actions affect the environment. | Actions | 0.27 | 0.22 | 0.74 |
Notes: Bold numbers indicate which components loaded onto each of the three factors.
Table 2. Measurement model 1.
Latent Construct
Item
S. Loading
C. Alpha
C. Reliability
AVE
Nature Relatedness
ConnectE
0.77
0.80
0.86
0.50
ConnectS
0.75
NaturalW
0.68
Notice
0.66
Relationship
0.81
Vacation
0.56
Proenvironmental Behavior
Actions
0.85
0.83
0.90
0.75
Conserve
0.89
ProEnvB
0.86
Science Education
Education
0.90
0.81
0.88
0.72
FormalEd
0.77
Science
0.86
Notes: 1 S. Loading is the standardized loading coefficient; C. Alpha is Cronbach's Alpha; C. Reliability is the composite reliability; AVE is the average variance extracted.
Table 3. Total effects.
Structural Path
Total Effects

t

-Value

p

-Value
95% Confidence Interval
Nature Relatedness -> Proenvironmental Behavior
0.53
10.88
0.00
(0.44, 0.63)
Science Education -> Nature Relatedness
0.42
7.68
0.00
(0.30, 0.53)
Science Education -> Proenvironmental Behavior
0.42
6.57
0.00
(0.29, 0.54)
Table 4. Examples of coded responses and frequencies.
What Do You Do to Help the Environment
How You Do Share Your Passion for the Outdoors
Proenvironmental Codes
Open-ended Respondse
Frequency
Percent
Communication Codes
Open-Ended Response
Frequency
Percent
Private-Sphere Environmentalism,
Coded as "1"
"I try to use as little energy as possible, take short showers, recycle, compost, I don't have a front lawn (less water usage), I try to bike often"
127
56.19%
Personal,
Coded as "1"
"I don't share it much. it is more personal."
31
13.54%
Non-activism Behavior in the Public Sphere,
Coded as "2"
"Conserve water, recycle, create minimal waste, conserve gas and water, grow our own garden, drive a hybrid, consume less, donate money each year to an environment organization."
44
19.47%
Family and Friends,
Coded as "2"
"Share photos w/ friends using social media, do outdoor activities with friends/family"
115
50.22%
Environmental Activism,
Coded as "3"
"advocate legislation for Wilderness, organize trail work, monitoring, highway cleanup, nurture native landscaping, do trail maintenance, wild land monitoring volunteer"
55
24.34%
Community,
Coded as "3"
"Through teaching and writing, as well as spreading the stoke by actually playing in it with others."
83
36.24%
Table 5. Descriptive statistics for open-ended questions by proenvironmental behavior.

| | | |
| --- | --- | --- |
| What Do You Do to Help the Environment | M | SD |
| Private-Sphere Environmentalism | 4.29 | 0.53 |
| Non-activism in Public Sphere | 4.37 | 0.52 |
| Environmental Activism | 4.72 | 0.37 |
| How Do You Share Your Passion for the Outdoors | M | SD |
| Personal | 4.12 | 0.77 |
| Family & Friends | 4.38 | 0.53 |
| Community | 4.54 | 0.46 |
© 2017 by the authors; licensee MDPI, Basel, Switzerland. This article is an open access article distributed under the terms and conditions of the Creative Commons Attribution (CC-BY) license ( http://creativecommons.org/licenses/by/4.0/).