Trm112, a Protein Activator of Methyltransferases Modifying Actors of the Eukaryotic Translational Apparatus
1
Laboratoire de Biochimie, Ecole polytechnique, CNRS, Université Paris-Saclay, 91128 Palaiseau CEDEX, France
2
De Duve Institute, Université Catholique de Louvain, avenue Hippocrate 75, 1200 Brussels, Belgium
*
Author to whom correspondence should be addressed.
Academic Editor: Valérie de Crécy-Lagard
Received: 13 December 2016 / Revised: 16 January 2017 / Accepted: 18 January 2017 / Published: 27 January 2017
Abstract
Post-transcriptional and post-translational modifications are very important for the control and optimal efficiency of messenger RNA (mRNA) translation. Among these, methylation is the most widespread modification, as it is found in all domains of life. These methyl groups can be grafted either on nucleic acids (transfer RNA (tRNA), ribosomal RNA (rRNA), mRNA, etc.) or on protein translation factors. This review focuses on Trm112, a small protein interacting with and activating at least four different eukaryotic methyltransferase (MTase) enzymes modifying factors involved in translation. The Trm112-Trm9 and Trm112-Trm11 complexes modify tRNAs, while the Trm112-Mtq2 complex targets translation termination factor eRF1, which is a tRNA mimic. The last complex formed between Trm112 and Bud23 proteins modifies 18S rRNA and participates in the 40S biogenesis pathway. In this review, we present the functions of these eukaryotic Trm112-MTase complexes, the molecular bases responsible for complex formation and substrate recognition, as well as their implications in human diseases. Moreover, as Trm112 orthologs are found in bacterial and archaeal genomes, the conservation of this Trm112 network beyond eukaryotic organisms is also discussed.
View Full-Text
►

▼

Figures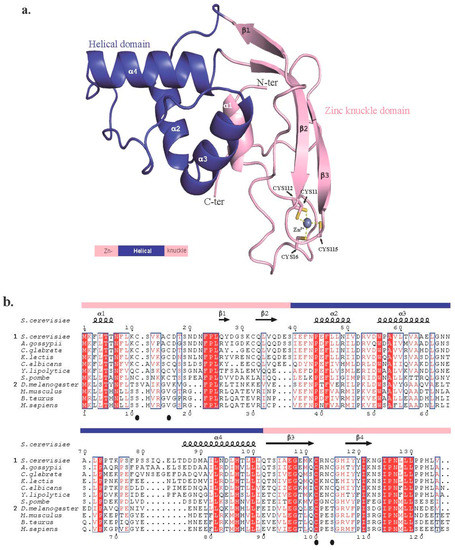 Figure 1
This is an open access article distributed under the
Creative Commons Attribution License
which permits unrestricted use, distribution, and reproduction in any medium, provided the original work is properly cited (CC BY 4.0).

Share & Cite This Article
MDPI and ACS Style
Bourgeois, G.; Létoquart, J.; Van Tran, N.; Graille, M. Trm112, a Protein Activator of Methyltransferases Modifying Actors of the Eukaryotic Translational Apparatus. Biomolecules 2017, 7, 7.
Note that from the first issue of 2016, MDPI journals use article numbers instead of page numbers. See further details here.
Related Articles
Comments
[Return to top]