Molecular Mechanisms in the Pathogenesis of Alzheimer's disease and Tauopathies-Prion-Like Seeded Aggregation and Phosphorylation
Department of Dementia and Higher Brain Function, Tokyo Metropolitan Institute of Medical Science; Setagaya-ku 156-8506, Japan
Academic Editors: Claude M. Wischik and Charles Harrington
Received: 12 March 2016 / Revised: 19 April 2016 / Accepted: 22 April 2016 / Published: 28 April 2016
Abstract
Neurofibrillary tau pathology (tangles and threads) and extracellular amyloid-β (Aβ) pathology are defining features of Alzheimer's disease. For 25 years, most research has focused on the amyloid hypothesis of AD pathogenesis and progression. But, because of failures in clinical trials of Aβ-targeted therapies and the new concept of prion-like propagation of intracellular abnormal proteins, tau has come back into the spotlight as a candidate therapeutic target in AD. Tau pathologies are found in a range of neurodegenerative disorders, but extensive analyses of pathological tau in diseased brains has demonstrated that the abnormal tau protein in each disease is structurally distinct, supporting the idea that progression of the diverse but characteristic tau pathologies occurs through prion-like seed-dependent aggregation. Therefore, intervention in the conversion of normal tau to abnormal forms and in cell-to-cell transmission of tau may be the key to development of disease-modifying therapies for AD and other dementing disorders.
View Full-Text
►

▼

Figures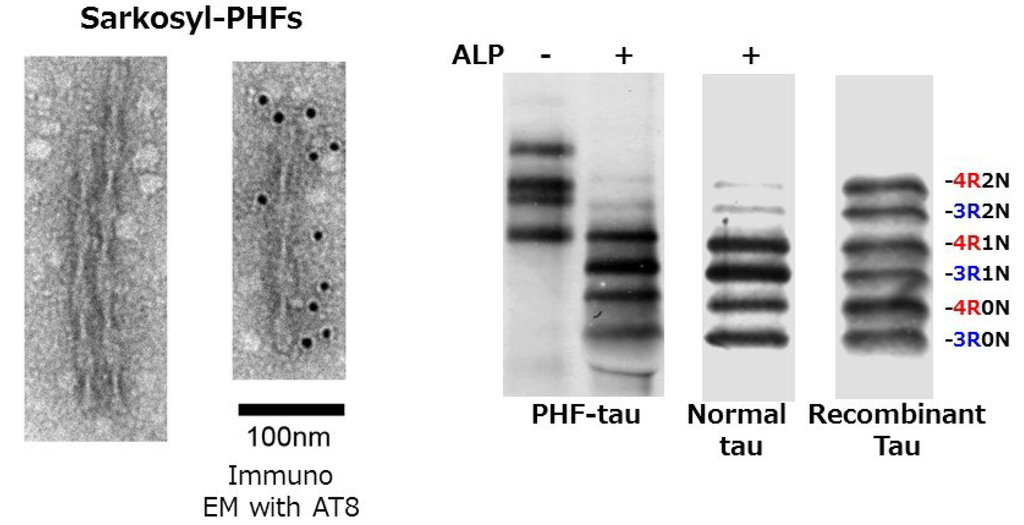 Figure 1
This is an open access article distributed under the
Creative Commons Attribution License
which permits unrestricted use, distribution, and reproduction in any medium, provided the original work is properly cited (CC BY 4.0).

Share & Cite This Article
MDPI and ACS Style
Hasegawa, M. Molecular Mechanisms in the Pathogenesis of Alzheimer's disease and Tauopathies-Prion-Like Seeded Aggregation and Phosphorylation. Biomolecules 2016, 6, 24.
Note that from the first issue of 2016, MDPI journals use article numbers instead of page numbers. See further details here.
Related Articles
Comments
[Return to top]