Open Access This article is
freely available
re-usable
Article
The Possibility of Measuring Nuclear Shapes by Using Spectral Lines of Muonic Ions
Physics Department, 206 Allison Lab., Auburn University, Auburn, AL 36849, USA
Received: 14 February 2018 / Accepted: 26 March 2018 / Published: 1 April 2018
Abstract
:
We analytically calculated the shift of spectral lines of hydrogenlike ions for non-spherical nuclear shapes, such as the oblate or prolate ellipsoid of revolution. We show that the allowance for the ellipsoidal nuclear shape can change the shift of spectral lines of muonic hydrogenlike ions by several times compared to the corresponding shift for spherical nuclei. This can serve as an additional method for the experimental determination of the quadrupole moment of nuclei and of the standard beta-parameter related to the quadrupole moment.
Keywords:
spectral line shift; muonic ions; nuclear shapes; nuclear quadrupole moment
Conflicts of Interest
The author declares no conflict of interest.
1We note that the result for L = 0 was obtained in [9] by considering a quasi-Coulomb potential −Z/r1 − ε, where ε << 1, and then taking the limit of ε = 0. This method allowed us to remove the uncertainty that would arise if one used the Coulomb potential for calculating the energy correction for L = 0. We also note that Equation (6) can be obtained from Equation (5), first by setting M = 0 in Equation (5), then by cancelling out L(L + 1) in the numerator and denominator, and then setting L = 0.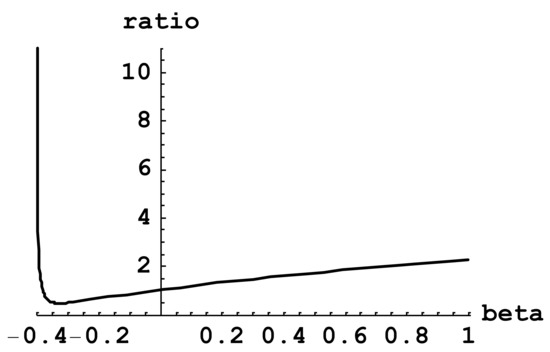 Figure 1. Ratio of the energy shift due to the ellipsoid-shaped nucleus to the energy shift due to the corresponding spherical nucleus versus the parameter β, characterizing the degree of non-sphericity of the nucleus.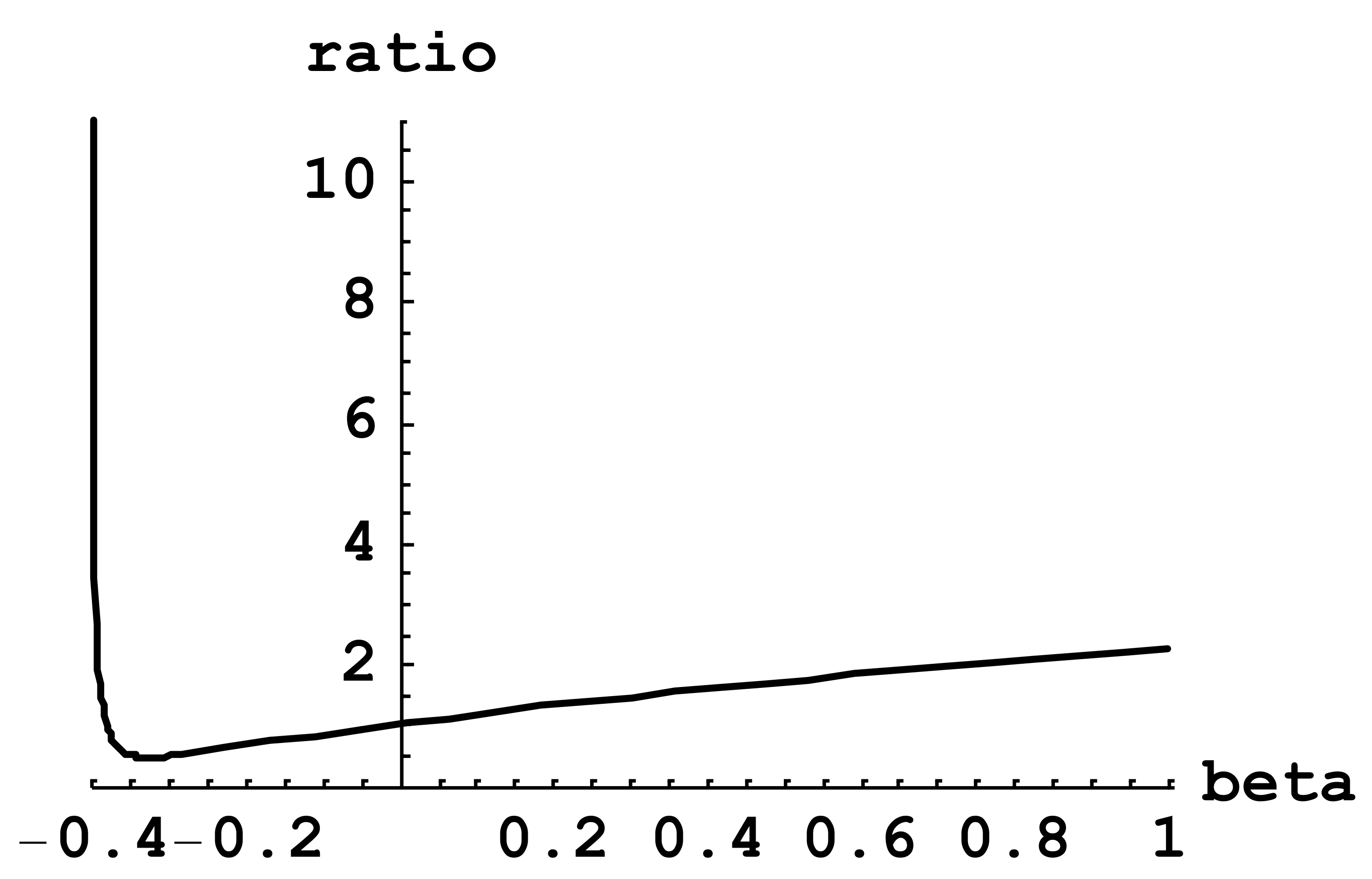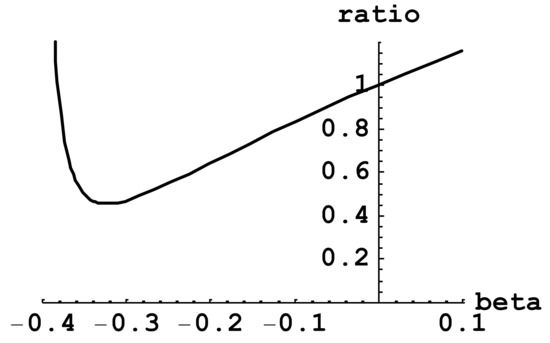 Figure 2.
The magnified part of the dependence from
Figure 1
around the minimum of this dependence, which is equal to 0.454 and corresponds to β = −0.322.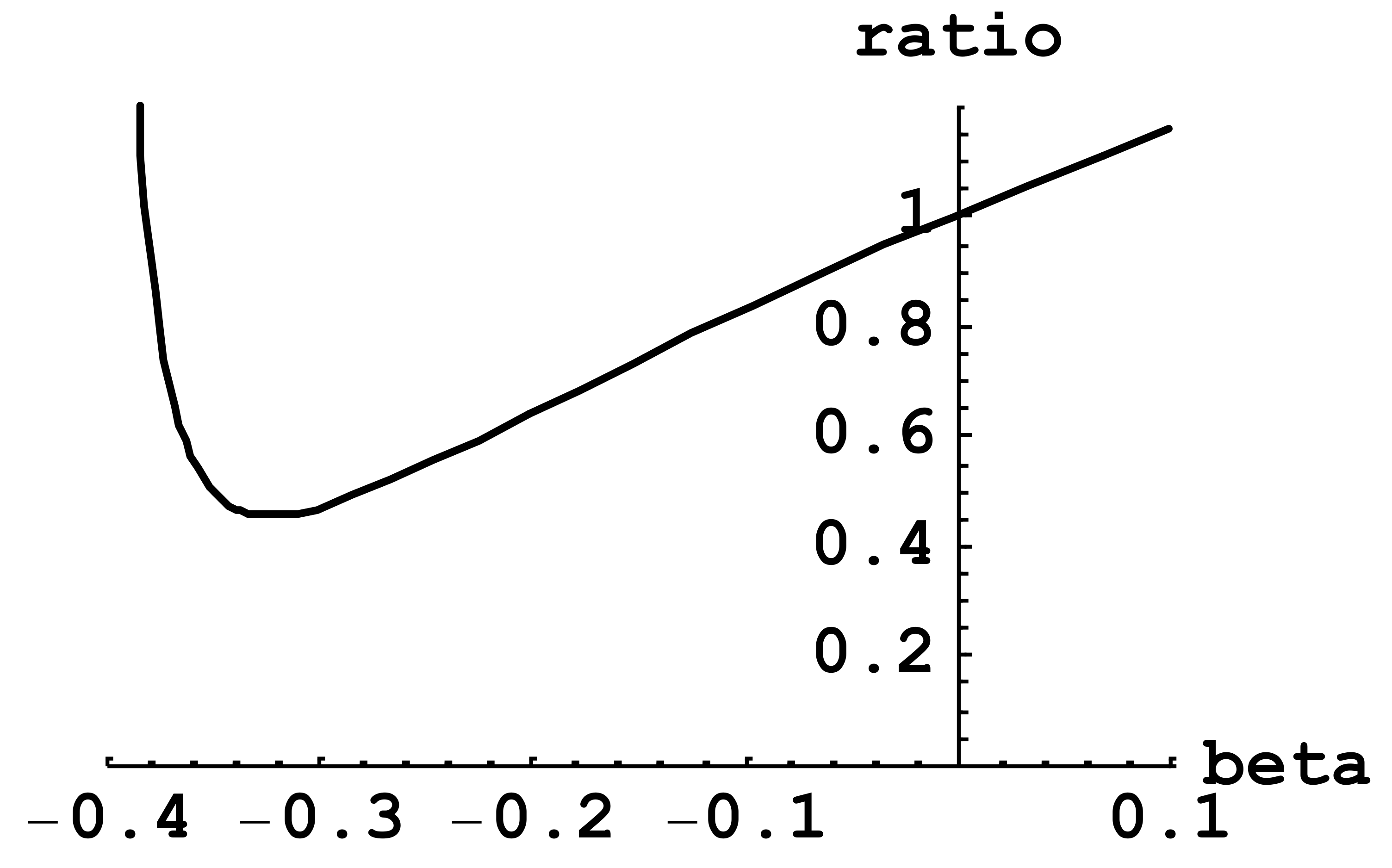 © 2018 by the author. Licensee MDPI, Basel, Switzerland. This article is an open access article distributed under the terms and conditions of the Creative Commons Attribution (CC BY) license (http://creativecommons.org/licenses/by/4.0/).