Evaluation of Classifier Performance for Multiclass Phenotype Discrimination in Untargeted Metabolomics
1
Division of Cardiovascular Medicine, Department of Medicine, University of Louisville, 580 S. Preston St., Louisville, KY 40202, USA
2
Department of Bioinformatics and Biostatistics, University of Louisville, 505 S. Hancock St., Louisville, KY 40202, USA
*
Author to whom correspondence should be addressed.
Academic Editor: Peter Meikle
Received: 22 May 2017 / Revised: 13 June 2017 / Accepted: 17 June 2017 / Published: 21 June 2017
Abstract
Statistical classification is a critical component of utilizing metabolomics data for examining the molecular determinants of phenotypes. Despite this, a comprehensive and rigorous evaluation of the accuracy of classification techniques for phenotype discrimination given metabolomics data has not been conducted. We conducted such an evaluation using both simulated and real metabolomics datasets, comparing Partial Least Squares-Discriminant Analysis (PLS-DA), Sparse PLS-DA, Random Forests, Support Vector Machines (SVM), Artificial Neural Network,
k
-Nearest Neighbors (
k
-NN), and Naïve Bayes classification techniques for discrimination. We evaluated the techniques on simulated data generated to mimic global untargeted metabolomics data by incorporating realistic block-wise correlation and partial correlation structures for mimicking the correlations and metabolite clustering generated by biological processes. Over the simulation studies, covariance structures, means, and effect sizes were stochastically varied to provide consistent estimates of classifier performance over a wide range of possible scenarios. The effects of the presence of non-normal error distributions, the introduction of biological and technical outliers, unbalanced phenotype allocation, missing values due to abundances below a limit of detection, and the effect of prior-significance filtering (dimension reduction) were evaluated via simulation. In each simulation, classifier parameters, such as the number of hidden nodes in a Neural Network, were optimized by cross-validation to minimize the probability of detecting spurious results due to poorly tuned classifiers. Classifier performance was then evaluated using real metabolomics datasets of varying sample medium, sample size, and experimental design. We report that in the most realistic simulation studies that incorporated non-normal error distributions, unbalanced phenotype allocation, outliers, missing values, and dimension reduction, classifier performance (least to greatest error) was ranked as follows: SVM, Random Forest, Naïve Bayes, sPLS-DA, Neural Networks, PLS-DA and
k
-NN classifiers. When non-normal error distributions were introduced, the performance of PLS-DA and
k
-NN classifiers deteriorated further relative to the remaining techniques. Over the real datasets, a trend of better performance of SVM and Random Forest classifier performance was observed.
View Full-Text
►

▼

Figures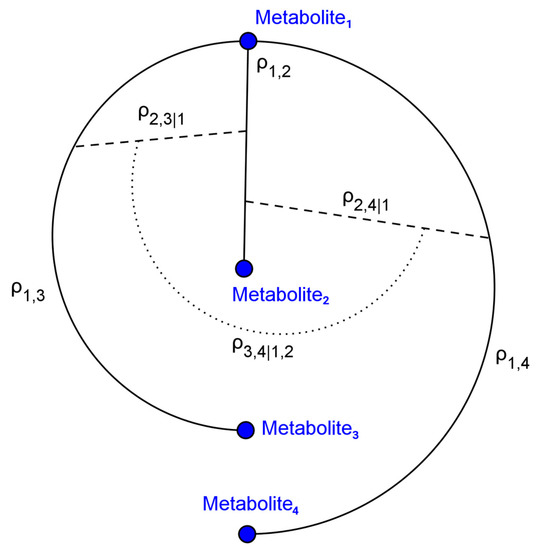 Figure 1
This is an open access article distributed under the
Creative Commons Attribution License
which permits unrestricted use, distribution, and reproduction in any medium, provided the original work is properly cited (CC BY 4.0).

Share & Cite This Article
MDPI and ACS Style
Trainor, P.J.; DeFilippis, A.P.; Rai, S.N. Evaluation of Classifier Performance for Multiclass Phenotype Discrimination in Untargeted Metabolomics. Metabolites 2017, 7, 30.
Note that from the first issue of 2016, MDPI journals use article numbers instead of page numbers. See further details here.
Related Articles
Comments
[Return to top]