Isolation, Characterization, and Antibacterial Activity of Hard-to-Culture Actinobacteria from Cave Moonmilk Deposits
1
Integrative Biological Sciences (InBioS), Center for Protein Engineering, Liège University, B-4000 Liège, Belgium
2
Genomics Platform, GIGA (Grappe Interdisciplinaire de Génoprotéomique Appliquée), University of Liège (B34), B-4000 Liège, Belgium
3
Integrative Biological Sciences (InBioS), PhytoSYSTEMS, Eukaryotic Phylogenomics, University of Liège, B-4000 Liège, Belgium
*
Author to whom correspondence should be addressed.
†
These authors contributed equally to this work.
Received: 26 February 2018 / Revised: 16 March 2018 / Accepted: 19 March 2018 / Published: 22 March 2018
Abstract
Cave moonmilk deposits host an abundant and diverse actinobacterial population that has a great potential for producing novel natural bioactive compounds. In our previous attempt to isolate culturable moonmilk-dwelling Actinobacteria, only
Streptomyces
species were recovered, whereas a metagenetic study of the same deposits revealed a complex actinobacterial community including 46 actinobacterial genera in addition to streptomycetes. In this work, we applied the rehydration-centrifugation method to lessen the occurrence of filamentous species and tested a series of strategies to achieve the isolation of hard-to-culture and rare Actinobacteria from the moonmilk deposits of the cave "Grotte des Collemboles". From the "tips and tricks" that were tested, separate autoclaving of the components of the International Streptomyces Project (ISP) medium number 5 (ISP5) medium, prolonged incubation time, and dilution of the moonmilk suspension were found to most effectively improve colony forming units. Taxonomic analyses of the 40 isolates revealed new representatives of the
Agromyces
,
Amycolatopsis
,
Kocuria
,
Micrococcus
,
Micromonospora
,
Nocardia
, and
Rhodococcus
species, as well as additional new streptomycetes. The applied methodologies allowed the isolation of strains associated with both the least and most abundant moonmilk-dwelling actinobacterial operational taxonomic units. Finally, bioactivity screenings revealed that some isolates displayed high antibacterial activities, and genome mining uncovered a strong potential for the production of natural compounds.
View Full-Text
►

▼

Figures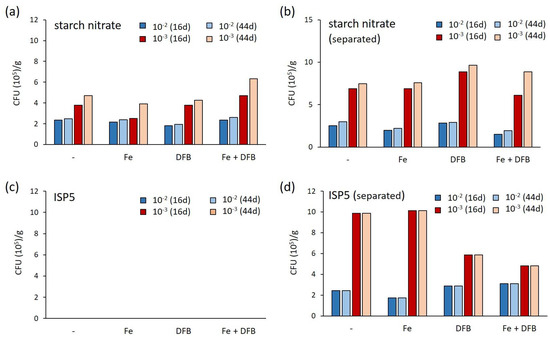 Figure 1
This is an open access article distributed under the
Creative Commons Attribution License
which permits unrestricted use, distribution, and reproduction in any medium, provided the original work is properly cited (CC BY 4.0).

Share & Cite This Article
MDPI and ACS Style
Adam, D.; Maciejewska, M.; Naômé, A.; Martinet, L.; Coppieters, W.; Karim, L.; Baurain, D.; Rigali, S. Isolation, Characterization, and Antibacterial Activity of Hard-to-Culture Actinobacteria from Cave Moonmilk Deposits. Antibiotics 2018, 7, 28.
Note that from the first issue of 2016, MDPI journals use article numbers instead of page numbers. See further details here.
Related Articles
Comments
[Return to top]