High Performance of Covalently Grafting onto Collagen in The Presence of Graphene Oxide
Research Institute for Flexible Materials, Heriot Watt University, Galashiels TD1 3HF, UK
*
Author to whom correspondence should be addressed.
Received: 5 August 2018 / Revised: 21 August 2018 / Accepted: 7 September 2018 / Published: 9 September 2018
Abstract
A collagen-based copolymer, ASC-g-Poly(methyl methacrylate-co-Ethyl Acrylate), was synthesized in the presence of Graphene Oxide (GO) via an in-situ polymerization. The presence of GO that increased the accessible surface area for initiated collagen chains allowed for an accelerated polymerization with highly improved grafting performance and efficiency. This was conducted from two polymerization systems with varied comonomer feed ratios, in which two distinguished GO loadings were used. The processability of the achieved nanocomposite was then evaluated through casting and electrospinning processing methods. Fourier Transform Infrared Spectroscopy (FT-IR), UV-Vis spectroscopy, Differential Scanning Calorimeter (DSC), Thermogravimetric analysis (TGA), Scanning Electron Microscope (SEM), Transmission electron microscopy (TEM), and tensile analysis were conducted to characterize the GO-ASC-g-P(MMA-co-EA). The nanocomposite films showed a unique morphology, multilayer nanostructure of the grafted GO monolayers that deposited simultaneously one on top of another. The morphology of the electrospun fibers was affected by the addition of GO loadings in which the increase in fiber diameter was observed while the surface of the nanofibers was decorated by the GO nanolayers. To modify the collagen, this research highlights the importance of introducing functional groups of GO and the substitution of GO loadings as an active nanostructure filler to highly monomer feed ratios improving the physiochemical properties of collagen. This easy-to-apply approach is suggested for applications intending the mechanical properties and deterred degradation of Collagen-based materials.
View Full-Text
►

▼

Figures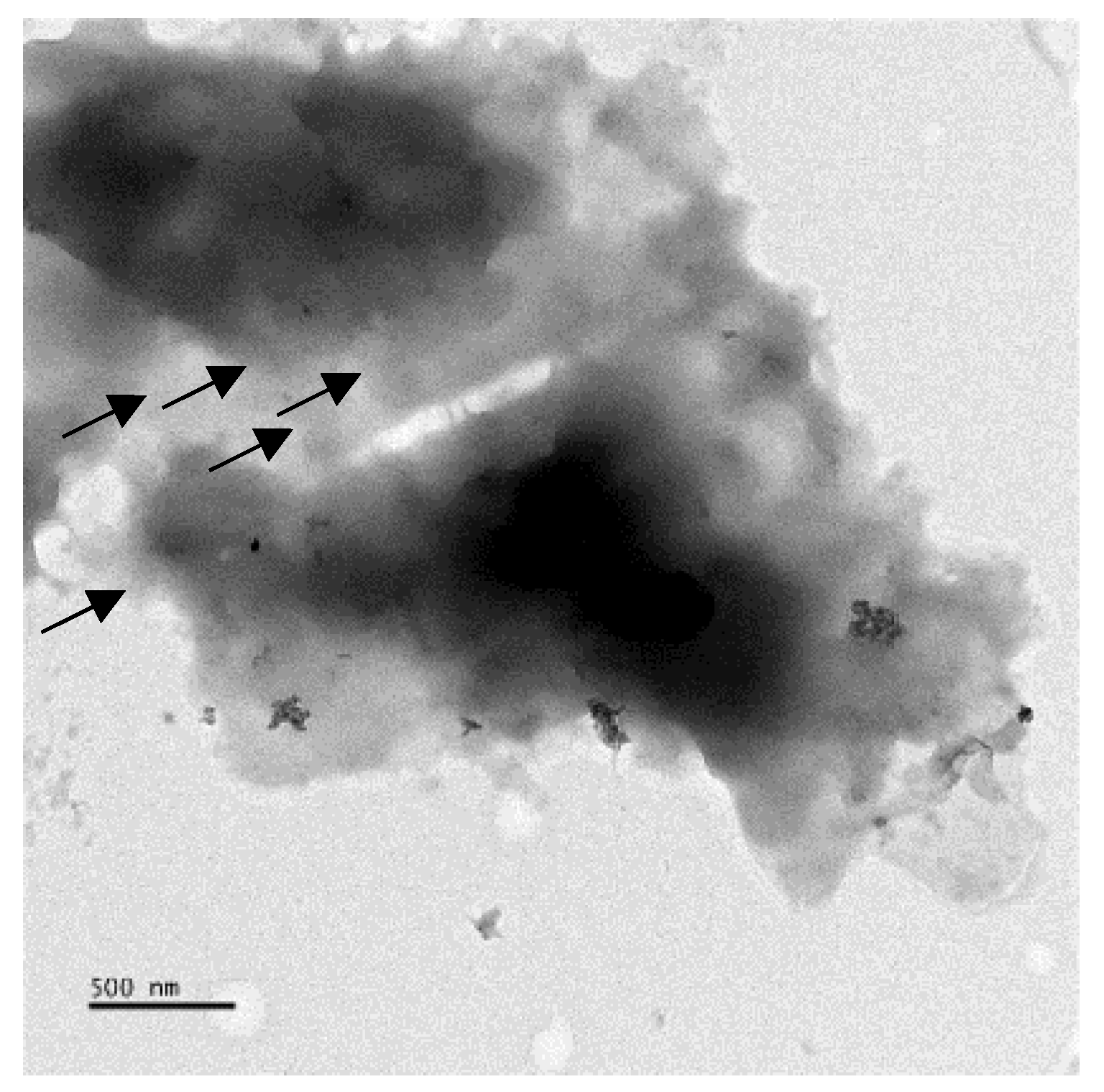 Figure 1
This is an open access article distributed under the
Creative Commons Attribution License
which permits unrestricted use, distribution, and reproduction in any medium, provided the original work is properly cited (CC BY 4.0).

Share & Cite This Article
MDPI and ACS Style
Bazrafshan, Z.; Stylios, G.K. High Performance of Covalently Grafting onto Collagen in The Presence of Graphene Oxide. Nanomaterials 2018, 8, 703.
Note that from the first issue of 2016, MDPI journals use article numbers instead of page numbers. See further details here.
Related Articles
Comments
[Return to top]