Effort Oxygen Saturation and Effort Heart Rate to Detect Exacerbations of Chronic Obstructive Pulmonary Disease or Congestive Heart Failure
1
Clinical Research Unit, Consorci Sanitari del Garraf, Sant Pere de Ribes, PC 08810 Barcelona, Spain
2
Department of Pulmonology, IIS Fundación Jiménez Díaz, CIBERES, UAM, PC 28040 Madrid, Spain
3
Servei de Pneumologia, Hospital Universitari de Bellvitge, IDIBELL, L'Hospitalet de Llobregat, PC 08907 Barcelona, Spain
4
Geriatric Unit. Internal Medicine Department, IDIBELL, Unversitat de Barcelona, Hospital Universitari de Bellvitge, L'Hospitalet de Llobregat, PC 08907 Barcelona, Spain
5
Internal Medicine Department, Hospital de Mataró-Consorci Sanitari del Maresme, PC 08304 Barcelona, Spain
6
Cardiology Department, IIS Fundación Jiménez Díaz, PC 28040 Madrid, Spain
*
Author to whom correspondence should be addressed.
Received: 17 December 2018 / Accepted: 26 December 2018 / Published: 4 January 2019
Abstract
Background: current algorithms for the detection of heart failure (HF) and chronic obstructive pulmonary disease (COPD) exacerbations have poor performance. Methods: this study was designed as a prospective longitudinal trial. Physiological parameters were evaluated at rest and effort (walking) in patients who were in the exacerbation or stable phases of HF or COPD. Parameters with relevant discriminatory power (sensitivity (Sn) or specificity (Sp) ≥ 80%, and Youden index ≥ 0.2) were integrated into diagnostic algorithms. Results: the study included 127 patients (COPD: 56, HF: 54, both: 17). The best algorithm for COPD included: oxygen saturation (SaO
2
) decrease ≥ 2% in minutes 1 to 3 of effort, end-of-effort heart rate (HR) increase ≥ 10 beats/min and walking distance decrease ≥ 35 m (presence of one criterion showed Sn: 0.90 (95%, CI(confidence interval): 0.75–0.97), Sp: 0.89 (95%, CI: 0.72–0.96), and area under the curve (AUC): 0.92 (95%, CI: 0.85–0.995)); and for HF: SaO
2
decrease ≥ 2% in the mean-of-effort, HR increase ≥ 10 beats/min in the mean-of-effort, and walking distance decrease ≥ 40 m (presence of one criterion showed Sn: 0.85 (95%, CI: 0.69–0.93), Sp: 0.75 (95%, CI: 0.57–0.87) and AUC 0.84 (95%, CI: 0.74–0.94)). Conclusions: effort situations improve the validity of physiological parameters for detection of HF and COPD exacerbation episodes.
View Full-Text
►

▼

Figures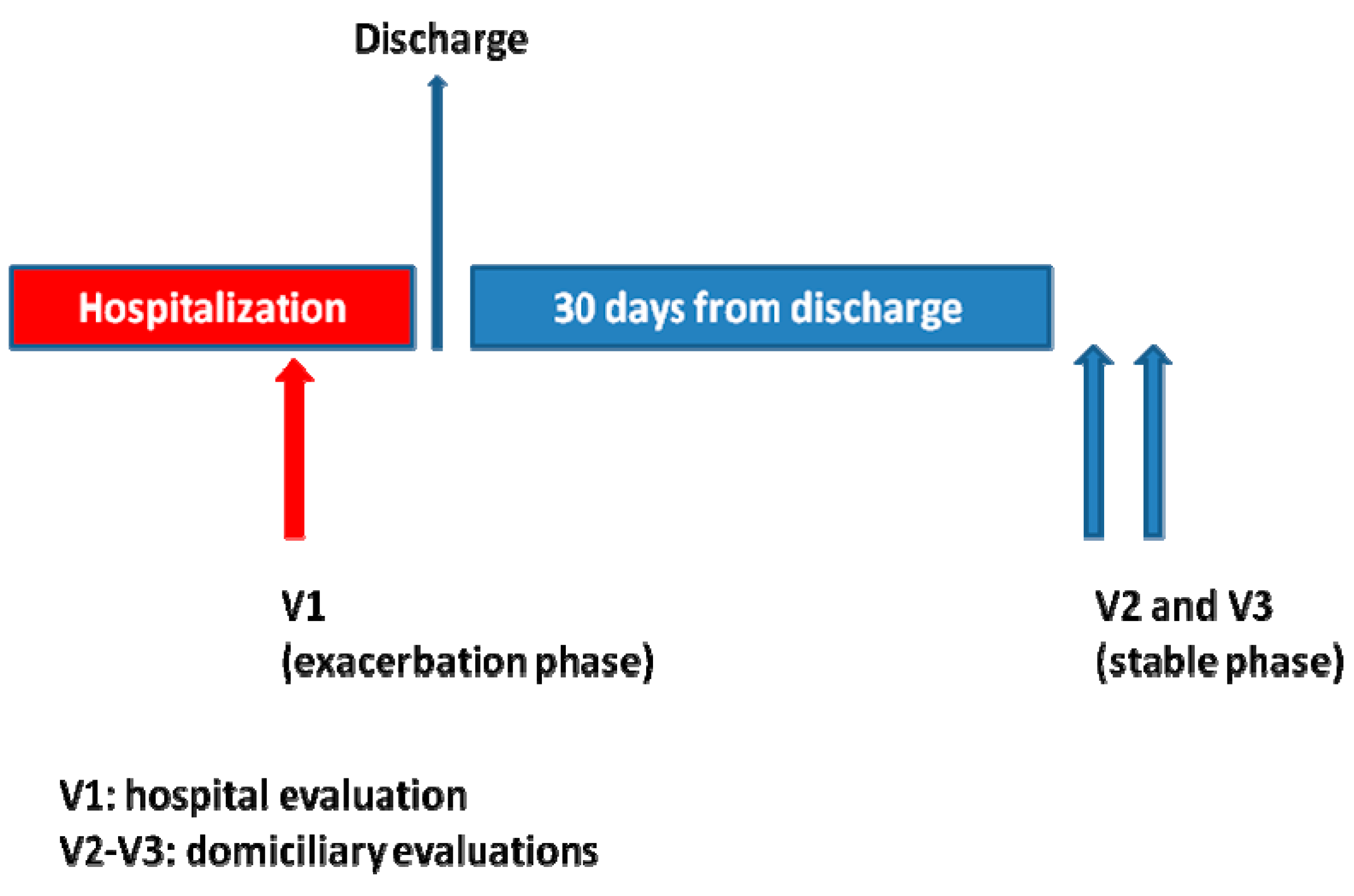 Figure 1
This is an open access article distributed under the
Creative Commons Attribution License
which permits unrestricted use, distribution, and reproduction in any medium, provided the original work is properly cited (CC BY 4.0).

Share & Cite This Article
MDPI and ACS Style
Gálvez-Barrón, C.; Villar-Álvarez, F.; Ribas, J.; Formiga, F.; Chivite, D.; Boixeda, R.; Iborra, C.; Rodríguez-Molinero, A. Effort Oxygen Saturation and Effort Heart Rate to Detect Exacerbations of Chronic Obstructive Pulmonary Disease or Congestive Heart Failure. J. Clin. Med. 2019, 8, 42.
Note that from the first issue of 2016, MDPI journals use article numbers instead of page numbers. See further details here.
Related Articles
Comments
[Return to top]