Effect of Squat Exercises on Lung Function in Elderly Women with Sarcopenia
1
Department of Endocrinology, Internal Medicine, Pusan National University School of Medicine, Busan 49241, Korea
2
Medical Research Institute, Pusan National University, Busan 49241, Korea
3
Department of Rehabilitation Medicine, Pusan National University Hospital, Pusan National University School of Medicine, Busan 49241, Korea
4
Department of Biochemistry, Pusan National University School of Medicine, Center for Anti-Aging Industry of Pusan National University, Busan 49241, Korea
5
Institute of Convergence Bio-Health, Dong-A University, Busan 49201, Korea
6
Department of Health Care and Science, Dong-A University, Busan 49315, Korea
7
Department of Rehabilitation Medicine, Pusan National University School of Medicine, Beomeo, Mulgeum, Yangsan, Gyeongnam 50612, Korea
8
Department of Applied Information Technology & Engineering, Pusan National University; Busan 46241, Korea
*
Authors to whom correspondence should be addressed.
Received: 11 May 2018 / Revised: 30 June 2018 / Accepted: 1 July 2018 / Published: 5 July 2018
Abstract
We explored whether a mechanically-assisted squat exercise improved muscle mass, muscle function, and pulmonary function in elderly women with or without sarcopenia. In total, 76 community-dwelling elderly subjects (>60 years of age) were screened. We ultimately included 30 subjects who completed more than 80% of the six-week course of mechanically-assisted squat exercises (three days per week, 30 min per day). We measured body composition, lung function, knee extensor strength, hand grip strength, and the 3-min walk distance (3MWD) before and after the exercise program. Subjects with sarcopenia had poor hand grip strength and knee extensor strength, and a slow walking speed. Their lung function parameters, including forced vital capacity (FVC), was lower than those of the controls. After six weeks of squat exercises, the hand grip strength, knee extensor strength, and 3MWD increased significantly in both groups. Appendicular skeletal muscle mass and leg lean mass were increased in subjects without sarcopenia. The FVC (L) increased significantly only in the sarcopenia group (
p
= 0.019). The mechanically-assisted squat exercise program increased muscle function and lung function, including FVC, in patients with sarcopenia. Muscle mass increased in subjects without sarcopenia.
View Full-Text
►

▼

Figures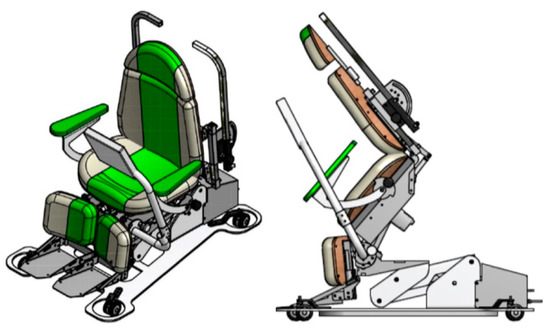 Figure 1
This is an open access article distributed under the
Creative Commons Attribution License
which permits unrestricted use, distribution, and reproduction in any medium, provided the original work is properly cited (CC BY 4.0).

Share & Cite This Article
MDPI and ACS Style
Jeon, Y.K.; Shin, M.J.; Kim, C.M.; Lee, B.-J.; Kim, S.H.; Chae, D.S.; Park, J.-H.; So, Y.S.; Park, H.; Lee, C.H.; Kim, B.C.; Chang, J.H.; Shin, Y.B.; Kim, I.J. Effect of Squat Exercises on Lung Function in Elderly Women with Sarcopenia. J. Clin. Med. 2018, 7, 167.
Note that from the first issue of 2016, MDPI journals use article numbers instead of page numbers. See further details here.
Related Articles
Comments
[Return to top]